ALPHABETICAL BRAIN® VOCABULARY
HUMANIST GALAXY
OF SECULAR SCIENCE STARS
RICHARD DAWKINS
April 14, 2022




Note: Richard Dawkins has written several of the most important books about evolutionary biology and psychology ever written. Also, he has written about how DNA, genetic engineering, virtual reality, and astronomy relate to brain science in easy to understand secular humanistic language. They should all be read and discussed throughout the Humanist Galaxy.

The five books outlined and evaluated on this website are good introductions to the vast range of Dawkin's ideas about evolutionary science. Two of his most innovative ideas were creating meanings for the words "The Selfish Gene" and "Memes" to explain crucial evolutionary ideas.

The following five titles are linked to files with book summaries and reviews. Dawkins' other books will be outlined and reviewed very soon


Book #1
OUTGROWING GOD:
A Beginner's Guide
by Richard Dawkins.
Random House, 2019
(294 pages, 8 plates).

Book #2
THE MAGIC OF REALITY:
How We Know What's Really True
by Richard Dawkins
and illustrated by Dave McKean.
Free Press, 2011
(271 pages).

Book #3
GREATEST SHOW ON EARTH:
The Evidence for Evolution
by Richard Dawkins. Free Press, 2009
(i-ix, 470 pages) [32 pages of color plates].

Book #4
THE BLIND WATCHMAKER:
Why the Evidence of Evolution
Reveals a Universe Without Design
by Richard Dawkins, Norton, 1976, 1986,
with A new introduction in 1996
(i-xvii, 358 pages)

Book #5
RIVER OUT OF EDEN:
A Darwinian View of Life
by Richard Dawkins.
Basic Books/HarperCollins, 1995
(i-xiii, 172 pages).

Click or Tap Links to Outlines and Reviews
BOOK #1
OUTGROWING GOD:
A Beginner's Guide
OR
BOOK #2
THE MAGIC OF REALITY:
How We Know What's Really True
OR
BOOK #3
THE GREATEST SHOW ON EARTH:
The Evidence for Evolution
OR
BOOK #4
THE BLIND WATCHMAKER:
Why the Evidence of Evolution
Reveals a Universe Without Design
OR
BOOK #5
RIVER OUT OF EDEN:
A Darwinian View of Life
Click or Tap to Return to Humanist Galaxy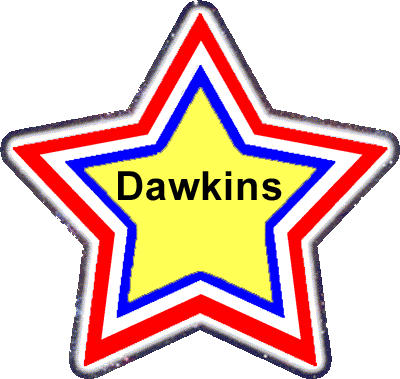 RETURN TO THE HUMANIST
GALAXY OF SECULAR SCIENCE STARS
ALPHABETICAL BRAIN® VOCABULARY
produced by
Infinite Interactive Ideas®