ALPHABETICAL BRAIN™ VOCABULARY
HUMANIST HUB
OF SECULAR SCIENCE STARS
TANZI & CHOPRA
June 8, 2020




Note: Rudolph E. Tanzi and Deepak Chopra together have written three important books about the neuroscience of the human brain and medical health in general, which should be read and discussed throughout the Humanist Galaxy.

Their first book (1) SUPER BRAIN: Unleashing the Explosive Power of Your Mind to Maximize Health, Happiness and Spiritual Well-Being was published in 2012 by Harmony in with 336 pages. It is the only book of the three listed here that has been outlined and reviewed on this website.

Their second book was SUPER GENES: Unlock the Astonishing Power of Your DNA for Optimum Health and Well-Being. It was published by Harmony in 2015 with 336 pages and explores the new discoveries about human genes and how they influence our brains and behavior

Their most recent book explores new ways to strengthen the human immunity system. It is called: HEALING SELF: A Revolutionary New Plan to Supercharge Your Immunity and Stay Well for Life. It was published by Harmony Books in 2018 with 290 pages.


Click or Tap Link to Outline and Reviews
SUPER BRAIN:
Unleashing the Explosive Power
of Your Mind to Maximize Health,
Happiness and Spiritual Well-Being
Click or Tap to Return to Star List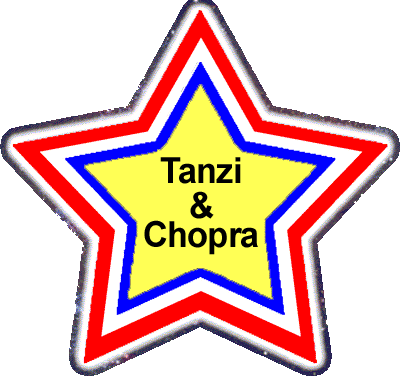 HUMANIST GALAXY
OF SECULAR SCIENCE STARS
produced by
Infinite Interactive Ideas™