ALPHABETICAL BRAIN™ VOCABULARY
HUMANIST GALAXY
OF SECULAR SCIENCE STARS
TANZI & CHOPRA
June 8, 2020
SUPER BRAIN:
Unleashing the Explosive Power
of Your Mind to Maximize Health,
Happiness and Spiritual Well-Being
Rudolph E. Tanzi and Deepak Chopra
by Harmony, 2012 (336 pages)

BOOK OUTLINE




PART 1 — DEVELOPING YOUR GREATEST GIFT (1-72)

1) A Golden Age for the Brain (3-17)

Your brain is capable of incredible healing and constant reshaping. Through a new relationship with your brain you can transform your life. The book guides you on a fascinating journey that envisions a leap in human evolution.

The brain is not just the greatest gift that Nature has given us. It is the gateway to an unlimited future that you can begin to live today.

2) Five Myths to Dispel (18-39)

Super Brain Solutions —

MEMORY LOSS

(40-43)

3) Heroes of Super Brain (44-60)

Super Brain Solutions —

DEPRESSION

(61-73)

PART 2 — MAKING REALITY (75-132)

4) Your Brain, Your World (77-93)

Super Brain Solutions —

OVERWEIGHT

(94-102)

5) Your Brain is Evolving (103-117)

Super Brain Solutions —

ANXIETY

(118-132)

6) The Emotional Brain (133-141)

Super Brain Solutions —

PERSONAL CRISES

(142-148)

7) From Intellect to Intuition (149-171)

Super Brain Solutions —

FINDING YOUR POWER

(172-182)

8) Where Happiness Lives (183-197)

Super Brain Solutions —

SELF-HEALING

(198-204)

PART 3 — MYSTERY AND PROMISE (205-295)

9) The Anti-Aging Brain (207-219)

Super Brain Solutions —

MAXIMUM LONGEVITY

(220-238)

10) The Enlightened Brain (239-257)

Super Brain Solutions —

MAKING GOD REAL

(258-267)

11) The Reality Illusion (268-288)

Super Brain Solutions —

WELL-BEING

(289-295)

RUDY'S EPILOGUE — Looking at Alzheimer's With Hope and Light (297-303)

DEEPAK'S EPILOGUE — Beyond Boundaries (305-310)

ACKNOWLEDGMENTS (311-312)

INDEX (313-322)


AUTHORS NOTES, SUMMARY,
AND BOOK DESCRIPTION



AUTHORS NOTES =

[1] Rudolph E. Tanzi, PhD, is the Joseph P. and Rose F. Kennedy Professor of Neurology at Harvard University, and Director of the Genetics and Aging Research Unit at Massachusetts General Hospital (MGH). Dr. Tanzi co-discovered the first Alzheimer's disease gene and several others, as head of the Alzheimer's Genome Project. He is the co-author of the book Decoding Darkness: The Search for the Genetic Causes of Alzheimer's Disease. Rudi says: "Support PBS and use your Super Brain to improve your life!"

[2] Deepak Chopra, MD, is the author of more than 65 books including numerous New York Times bestsellers. His medical training is in internal medicine and endocrinology and he is a Fellow of the American College of Physicians, a member of the American Association of Clinical Endocrinologists and a Senior Scientist at the Gallup organization. He was born in New Delhi, India in 1946. He was educated as a medical doctor, specializing in endocrinology, at All India Institute of Medical Sciences. He served as Chief of Staff at Boston Regional Medical Center, and has taught at Tufts and Boston University Medical Schools. He recognized limitations in the ways that his medical education approached treatment of individuals.

Chopra was introduced to the ancient methods of Hindu healing, known as Ayurveda, by Maharishi Mahesh Yogi. He saw a way to add a spiritual dimension to the treatment of illness, which he called the Theory of Quantum Healing. It combines Western and Hindu medical practice. In 1984, Chopra brought Ayurvedic medicine to the United States: within a year he had established the Ayurvedic Health Centre of Stress Management and Behavioral Medicine in Lancaster, Massachusetts. He is also the founding President of the American Association of Ayurvedic Medicine and eventually founded the Chopra Center for Wellbeing.

Chopra has written more than 55 books including Ageless Body, Timeless Mind: The Quantum Alternative to Growing Old; Creating Health: How to Wake Up the Body's Intelligence; Creating Affluence: The A-to-Z Steps to a Richer Life; The Seven Spiritual Laws of Success: A Practical Guide to the Fulfillment of Your Dreams; The Shadow Effect and Muhammad: A Story of the Last Prophet; Spiritual Solutions: Answers to Life's Greatest Challenges; and Super Brain: Unleashing the Explosive Power of Your Mind to Maximize Health, Happiness, and Spiritual Well-Being. He has won numerous awards including a Quill Award for Peace Is the Way and the grand prize at the 2005 Nautilus Book Awards for The Book of Secrets. He also writes novels including The Return of Merlin; Soulmate; and Jesus: A Story of Enlightenment. (Bowker Author Biography) Deepak Chopra, M.D., is the best-selling author of "Ageless Body, Timeless Mind," "The Seven Spiritual Laws of Success," & many other books. (Publisher Provided) Deepak Chopra has written 26 books, which have been translated into 35 languages.

He currently serves as CEO & founder of The Chopra Center for Well Being in La Jolla, California. (Publisher Provided) – Distributed by Syndetic Solutions, Inc.

SUMMARY = A manual for relating to the brain in a revolutionary new way, the book shows you how to use your brain as a gateway for achieving health, happiness, and spiritual growth. The authors are two pioneers: bestselling author and physician Deepak Chopra and Harvard Medical School professor Rudolph E. Tanzi, one of the world's foremost experts on the causes of Alzheimer's. They have merged their wisdom and expertise for a bold new understanding of the "three-pound universe" and its untapped potential.

BOOK DESCRIPTION = The book is a manual for relating to the brain in a revolutionary new way, the book shows you how to use your brain as a gateway for achieving health, happiness, and spiritual growth. In contrast to the "baseline brain" that fulfills the tasks of everyday life, Chopra and Tanzi propose that, through a person's increased self-awareness and conscious intention, the brain can be taught to reach far beyond its present limitations.

We are living in a golden age for brain research, but they ask: "Is this a golden age for your brain?" Your brain is capable of incredible healing and constant reshaping. Through a new relationship with your brain you can transform your life. In this book, Chopra and Tanzi guide you on a fascinating journey that envisions a leap in human evolution. The brain is the greatest gift that Nature has given us.

The book explains how your brain can be the gateway to an unlimited future that you can begin to live today by combining cutting-edge research and spiritual insights to demolish the five most widespread myths about the brain that may limit your potential:

The book shows you five methods to:

[1] Use your brain instead of letting it use you

[2] Create the ideal lifestyle for a healthy brain

[3] Reduce the risks of aging and Promote happiness and well-being through the mind-body connection

[4] Access the enlightened brain, the gateway to freedom and bliss

[5] Overcome the most common challenges, such as memory loss, depression, anxiety, and obesity

EDITORIAL BOOK REVIEW




PUBLISHERS WEEKLY REVIEW = In their thought-provoking new work, medical/spiritual guru Chopra (The Ultimate Happiness Prescription) and Tanzi, a Harvard neurologist researching Alzheimer's and genetics, examine the link between up-to-the-minute brain research and time-tested spiritual wisdom. "The book stands for a fully aware creator using the brain to maximum advantage. Your brain is endlessly adaptable" --- and this adaptability, the authors say, is the solution to problems ranging from anxiety and depression to memory loss; you can use your brain to reduce the common hazards of aging and aid in self-healing.

The key is making the best use of your brain's flexibility: "Habits are mental grooves" that rely on well-established neuronal networks in your brain.

The book explains how your brain's ability to create new neuronal networks allows you to change how you perceive yourself and the world. And the authors view depression, for instance, as a mental, or brain, habit ("It's all my fault") and you can retrain your brain to find new perspectives ("It was unpredictable"). The final chapters focus on achieving longevity, spiritual balance, and well-being. A fascinating treatise on the power of the brain to aid you in improving yourself and your life.


AMAZON QUESTIONS & ANSWERS




Q & A with Deepak Chopra and Rudolph Tanzi:

In this Q&A authors Deepak Chopra and Rudolph Tanzi discuss issues raised in their new book Super Brain: Unleashing the Explosive Power of Your Mind to Maximize Health, Happiness and Spiritual Well-Being. Deepak Chopra. M.D. is the author of more than sixty-five books, including numerous New York Times Bestsellers. His medical training is in internal medicine and endocrinology. Rudolph E. Tanzi, Ph.D., is the Joseph P. and Rose F. Kennedy Professor of Neurology at Harvard University and director of Genetics and Aging Research Unit at Massachusetts General Hospital.

Q-1. How would you define the book?

A-1. It's the brain you have now but maximized. Everyone uses the brain at every moment, but we use it unconsciously. We let it run in the background without realizing the power we have to reshape the brain. When you begin to exercise your power, the everyday brain, which we call the baseline brain, starts to move in the direction of the book.

Q-2. The power to reshape the brain --- can you be more specific?

A-2. It means being more mindful of your own thoughts and feelings and becoming more proactive in taking charge of your brain. Each of us plays four roles in relation to the brain. We lead, we inspire, we invent, and we use it. Most people do not actively use their brains. They passively let their feelings and thoughts control their lives. Or they only use their brains without giving it much inspiration or leadership. They don't invent new ways to use their brains, either, settling instead for the same routine and repetitive thoughts every day. But if you master all four roles, you create your Super Brain. The bottom line is that you when you are the active observer of your feelings and thoughts, you become the user of your brain. Your the book then serves you, not vice versa.

Q-3. How did you hit upon this power to create the book?

A-3. Directly from breakthroughs in neuroscience. Modern brain-scan technology has revealed that each person shapes a completely unique brain. Other studies have documented the amazing regenerative ability of the brain, which can be reshaped by the power of your mind to bring you the world you desire. Knowing that, the obvious question arose: Why not use your mind to create the brain you want, using conscious choice?

Q-4. What does that mean on a practical basis?

A-4. We give a lot of pointers in the book, but the quickest answer is this: All experiences are either positive for your brain or negative. If you maximize the positive ones, you are shaping the brain you want to be in the world you want.

Q-5. Can you give a few examples of what you call"a positive lifestyle for the brain"?

A-5. We divide it into inner work and outerwork. Outer work includes diet, exercise, stress management, social engagement, intellectual stimulation, and good sleep—very familiar advice, but we have made it specific for the brain. Inner work is even more important and little understood until now.

Q-6. Can you describe inner work?

A-6. The brain is a dynamic system that constantly processes and creates your reality. It works best if you balance all the things that the brain is good at. The brain is good at being adaptable, flexible, creative, and intelligent. But it's also good at playing and just being. A balanced life provides time --- every day if possible --- so that every function of the brain is allowed to come alive and flourish.

Q-7. Do you think that "work" might be more than many people want to do?

A-7. By work, we mean doing the best you can for yourself. If you want lifelong good health, intact memory, reduced risk of Alzheimer's, and inner fulfillment, your brain plays the central part in all of them. The old adage of "use it or lose it" applies to the brain. The "work" is actually quite simple but requires persistence. One must simply choose to be the observer of the thoughts and feelings brought to them by their brain and use them to create a positive and constructive world that best suits them.

Q-8. Where is Super Brain taking us in the future?

A-8. We believe that "Super Brain" is the next evolutionary leap for the human brain. The last leap was the neocortex, the higher intellectual brain, which gave humans the ability to reason, to plan ahead, to love, to feel compassion and empathy, to attribute meaning to the world.

Now we can build on that. Choice is the key. This is because human beings are the only creatures who can choose to evolve, who can shape their own destiny. Furthermore, we have been given the gift of self-awareness, which allows us to step back into our true selves to observe and use our brains to create the world we wish to live in. For us, Super Brain is the future and starts now.


AMAZON READER REVIEWS




[1] This is an incredible book on the most important topic of our lives, the human brain. As, the book points out "If you don't use your brain, it will use you!"

The book gives you "mental tools" that you can use right away. Most importantly it's written by two brilliant and forward thinking scholars. As quoted in the book "Every day you step into the invisible firestorm of electrical and chemical activity that is the brain's environment. You act as leader, inventor, teacher, and user of your brain, all at once. As leader, you hand out the day's orders to your brain. As inventor, you create new pathways and connections inside your brain that didn't exist yesterday. As teacher, you train your brain to learn new skills. As user, you are responsible for keeping your brain in good working order."

I have to say that this is one of the best books I have ever read on the topic of the brain because the two authors go in-depth into the working of the brain so you can implement the ideas in your life today.

It is divided into three parts:

Part 1 --- Developing Your Greatest Gift = This part goes into great detail about the latest advancements in science that explain how the brain functions. It also talks about the five myths of the brain.

Part 2 --- Making Reality = This part gives you information and knowledge to literally work on changing your brain from negative states of mind to positive states of mind.

Part 3 --- Mystery and Promise = I thoroughly enjoyed this part because it goes into the biggest idea in all of science; namely: "How does the three pound brain produce consciousness?"

[2] I think this is an incredible book that anyone can use to increase more positive states of mind. I have read hundreds of books on the brain and I think this one is one of the best because it gives you tools on how to work on changing your brain immediately by Geraldine Ahearn.

[3] Bestselling author and Physician Deepak Chopra and Harvard Professor Rudolph E. Tansi, combine their wisdom and knowledge to deliver an interesting, easy-to-read guide on how to use your brain, instead of allowing your brain to use you. Through extensive research, the authors present findings on how to achieve health, spiritual growth, and happiness. In addition, the medical experts explain their findings on how the brain can be taught to reach far beyond its capabilities, and limitations. In conclusion, the authors offer important information on what we were taught in the past, and new evidence through research of what we are learning now. The interesting topics discussed are self-awareness, conscious intention, spiritual insights, and much more. Furthermore, fascinating findings about anxiety, obesity, and depression. Overall, The book is interesting, educational, and enjoyable. Highly recommended! by Robert D Moir.

[4] This is a truly remarkable meld of both the physical and metaphysical facets of the mind. Both these guys are at the top of their game in this book. I found myself both absorbed and entertained. Maybe most surprising, I am still thinking about a lot of the things in it. That is something I usually do not manage with this kind of stuff which usually fade rather quickly. Its in three parts and the only criticism I would have is that they could be woven together a little more comprehensively. Since they do cover a lot of ground, this may be an inevitable criticism for a 320 page book. Looking forward to the next one.


Click or Tap to Return to Humanist Hub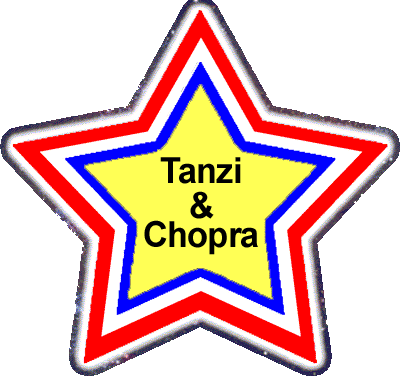 HUMANIST GALAXY
OF SECULAR SCIENCE STARS
produced by
Infinite Interactive Ideas™