ALPHABETICAL BRAIN® VOCABULARY
HUMANIST HUB
OF SECULAR SCIENCE STARS
MICHAEL GAZZANIGA
June 27, 2022




Note = The great neuroscience pioneer researcher Michael Gazzaniga has written many wonderful books about brain science. Three of Gazzaniga's consequential books, which have influenced neuroscientists and professionals around the world, and a memoir and a tribute book, are arranged alphabetically and all five are linked below. The five books should be read and understood throughout the Humanist Galaxy of freethinking secular humanists.


note = "Gazzaniga's brain research during the past 60 years and his collaboration with other innovative brain scientists has provided him with solid brain knowledge for discussing the history of scientific thinking about the brain and the mind. Also his wide experimental background has given him the big-picture view of what science has revealed about human consciousness." (Paraphrased slightly by webmaster from publisher's blurb)

note = "By understanding how consciousness emanates from an organization of identifiable brain parts and mental functions, you will be able to better understand the meaning of your own natural willpower and habitual behavior patterns from a secular humanistic value system. Also, you will be able to better anticipate what is likely to happen regarding future developments in brain science and the many disruptive aspects of the rapid advances in artificial intelligence." (Paraphrased slightly by webmaster from publisher's blurb)

Book #1
COGNITIVE NEUROSCIENCE OF MIND:
A Tribute to Michael S. Gazzaniga
by editors Elizabeth A. Phelps,
Patricia A. Reuter-Lorenz,
Kathleen Baynes, and George R. Mangun.
The MIT Press/Bradford Book, 2010
(i-xi, 240 pages)

AND

Book #2
CONSCIOUSNESS INSTINCT:
Unraveling the Mystery of
How the Brain Makes the Mind
by Michael Gazzaniga
Farrar, Straus and Giroux, 2018
(274 pages).


AND

Book #3
HUMAN:
The Science Behind
What Makes Your Brain Unique
by Michael Gazzaniga
Ecco, 2009
(464 pages).


AND

Book #4
TALES FROM BOTH
SIDES OF THE BRAIN:
A Life in Neuroscience
by Michael Gazzaniga
with a Foreword by Steven Pinker.
HarperCollins, 2015
(428 pages)


AND
Book #5
WHO'S IN CHARGE?:
Free Will and
the Science of the Brain,
by Michael Gazzaniga
HarperCollins, 2011
(260 pages).


Click or Tap Links to
Outlines and Reviews
Book #1:
COGNITIVE NEUROSCIENCE OF MIND:
A Tribute to Michael S. Gazzaniga
OR
Book #2:
CONSCIOUSNESS INSTINCT:
Unraveling the Mystery of
How the Brain Makes the Mind
OR
Book #3:
HUMAN:
The Science Behind
What Makes Your Brain Unique
OR
Book #4:
TALES FROM BOTH
SIDES OF THE BRAIN:
A Life in Neuroscience
OR
Book #5:
WHO'S IN CHARGE:
Free Will and
the Science of the Brain
Click or Tap Star to: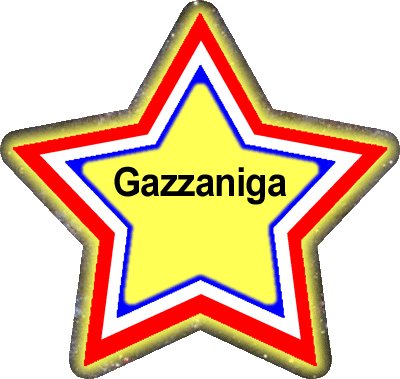 RETURN TO THE HUMANIST GALAXY
OF SECULAR SCIENCE STARS
ALPHABETICAL BRAIN® VOCABULARY
produced by
Infinite Interactive Ideas®