ALPHABETICAL BRAIN™ VOCABULARY
HUMANIST HUB
OF SECULAR SCIENCE STARS
SHIMON EDELMAN
June 1, 2020





Note: Shimon Edelman has written three non-fiction books: [1] The Happiness of Pursuit: What neuroscience can teach us about the good life, by Shimon Edelman, published by Basic Books, 2012 (pages 237); [2] Computing the Mind; and [3] Representation and Recognition in Vision; and a novel in 2014 called Beginnings. The books should be read and discussed throughout the Humanist Galaxy.

Edelman is Professor of Psychology at Cornell University and along with his books, he is the author of dozens of scholarly publications in theoretical neuroscience, cognitive psychology, and artificial intelligence, all focusing on reverse-engineering the human brain. He was trained as an electrical engineer, who was motivated to study the brain and use reverse engineering to apply conceptual tools from computer science to understand the mind.

After he wrote the nonfiction science book, The Happiness of Pursuit, Edelman wrote the science fiction novel, Beginnings, in order to "take that quest to the personal level:" to explain to his readers and himself what it means to be human and how that affects the ways in which we humans can be more happy. [The text was paraphrased for coherence].

The following quotation is Edelman's statement about why he wrote the novel, Beginnings:

"At some point, as I grew older, I began to feel that most of the memories that define who I am are too elusive. My remembered life seemed all of a sudden merely a bare outline of a story, a pale ghost of what living it must have felt like. It was that feeling --- what it felt like to experience my life, to be me --- that I sought after."

Click or Tap Link for Outline and Reviews
THE HAPPINESS OF PURSUIT:
What Neuroscience Can Teach
Us about the Good Life.
Click or Tap to Return to Star List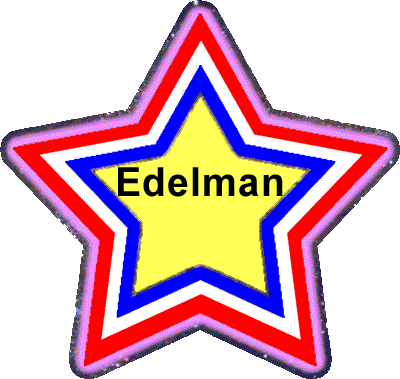 HUMANIST GALAXY
OF SECULAR SCIENCE STARS
produced by
Infinite Interactive Ideas™