ALPHABETICAL BRAIN™ VOCABULARY
HUMANIST HUB
OF SECULAR SCIENCE STARS
EDELMAN & TONONI
June 10, 2020




Note: Gerald M. Edelman and Giulio Tononi have writen an incredible book: A UNIVERSE OF CONSCIOUSNESS: How Matter Becomes Imagination; published by Basic Books/Perseus Books Group, 2000 (i-xiii, 274 pages). It should be read and studied thorughout the Humanist Galaxy, which is a population of secular science oriented free thinkers.

The book has enormous implications for our understanding of language, thought, emotion, and mental illness. It contains a variety of illustrations and charts, which describe the supporting information that is being gleaned from experiments and experience. In this book, both Edelman and Tononi build upon the radical ideas which Edelman introduced in his monumental trilogy of books: [1] Neural Darwinism, [2] Topobiology, and [3] The Remembered Present.

This new book demonstrates for the first time an empirically supported full-scale theory of consciousness. There are numerous examples in the book showing how the brain is being studied as well as much fascinating speculation about brain functions.


Click or Tap Link to Outline and Reviews
A UNIVERSE OF CONSCIOUSNESS:
How Matter Becomes Imagination
Click or Tap to return to Star List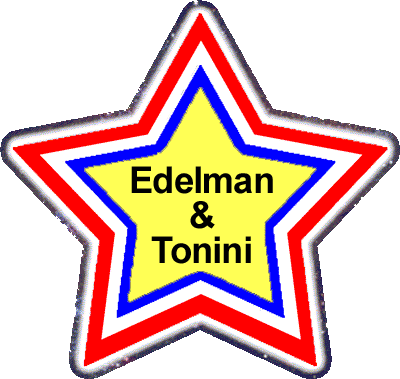 HUMANIST HUB
OF SECULAR SCIENCE STARS
produced by
Infinite Interactive Ideas™