ALPHABETICAL BRAIN™ VOCABULARY
HUMANIST GALAXY
OF SECULAR SCIENCE STARS
EDELMAN & TONONI
June 8, 2020
A UNIVERSE OF CONSCIOUSNESS:
How Matter Becomes Imagination
by Gerald M. Edelman and Giulio Tononi.
Basic Books/Perseus Books Group,
2000 (i-xiii, 274 pages)

BOOK OUTLINE




QUOTE = "Each conscious state is unified and indivisible, yet at the same time, each person can choose among an immense number of different conscious states." by authors, Edelman & Tononi (pages xi-xii)

ILLUSTRATIONS (pages vii-viii)

ACKNOWLEDGMENTS (page ix)

PREFACE (pages xi-xiii)

note = This book explains how matter becomes imagination. (page xiii)

note = The book answers the following four specific questions:

[1] How does consciousness arise as a result of particular neural processes and of the interactions among the brain, the body, and the world? (page xi)

[2] How do these neural processes account for key properties of conscious experience? Each conscious state is unified and indivisible, yet at the same time, each person can choose among an immense number of different conscious states. (page xi-xii)

[3] How can we understand different subjective states: so-called qualia — in neural terms? (page xii)

[4] How can our understanding of consciousness help connect strictly scientific descriptions to the wider domain of human knowledge and experience? (page xii)

PART 1 — THE WORLD KNOT (pages 1-34)

Introduction (pages 1-2)

1) CONSCIOUSNESS — Philosophical Paradox or Scientific Object? (pages 3-9)

2) THE SPECIAL PROBLEM OF CONSCIOUSNESS (pages 10-19)

3) EVERYMAN'S PRIVATE THEATER — Ongoing Unity, Endless Variety (pages 20-34)

PART 2 — CONSCIOUSNESS AND THE BRAIN (pages 35-75)

Introduction (pages 35-36)

4) BUILDING A PICTURE OF THE BRAIN (pages 37-50)

Introduction (pages 35-36)

5) CONSCIOUSNESS AND DISTRIBUTED NEURAL ACTIVITY (pages 51-61)

6) NEURAL ACTIVITY INTEGRATED AND DIFFERENTIATED (pages 62-75)

PART 3 — MECHANISMS OF CONSCIOUSNESS — The Darwinian Perspective ( (pages 77-110)

Introduction (pages 77-78)

7) SELECTIONISM (pages 79-92)

8) NONREPRESENTATIONAL MEMORY (pages 93-101)

9) PERCEPTION INTO MEMORY — The Remembered Present (pages 102-110)

PART 4 — DEALING WITH PLETHORA: The Dynamic Core Hypothesis (111-154)

Introduction (pages 111-112)

10) INTEGRATION AND REENTRY (pages 113-124)

11) CONSCIOUSNESS AND COMPLEXITY (pages 125-138)

12) DETERMINING WHERE THE KNOT IS TIED — The Dynamic Core Hypothesis (pages 139-154)

PART 5 — UNTANGLING THE KNOT (pages 155-190)

Introduction (page 155)

13) QUALIA AND DISCRIMINATION (pages 157-175)

14) THE CONSCIOUS AND THE UNCONSCIOUS (pages 176-190)

PART 6 — OBSERVER TIME (pages 191-222)

Introduction (pages 191-192)

15) LANGUAGE AND THE SELF (pages 193-199)

16) THINKING (pages 200-206)

17) PRISONERS OF DESCRIPTION (pages 207-222)

NOTES (pages 223-251)

BIBLIOGRAPHY (pages 253-264)

CREDITS (pages 265-266)

INDEX (pages 267-274)



Selected Topics Highlighted:
Abstraction
Automatic performance
Awareness
Axons
Basal ganglia
Binocular rivalry
Binding problem
Brain
Brainstem
Capacity limitation
Categorization
Cerebellum
Cerebral cortex
Cholinergic system
Cluster index
Coherence
Color perception
Complexity
Complexity matching
Computer comparison
Computer simulations
Concepts
Consciousness
Context
Differentiation
Disconnection syndromes
Dissociative disorders
Distributed neural activity
Dynamic core hypothesis
Emotions
Entropy, statistical
Epilepsy
Epistemology
Evolutionaary assumption
Evolutionary theory
Experience
Externalist view
Functional clusters
Global mappings
Global workspace
Higer-order consciousness
Hippocampus
Information
Integration
Lanbguage
Memory
Musicians as exampes
Mutual information
Neuroanatomy
Neuronal firing
Neurons
Neuropsychological disorders
Neuroscience
Neurotransmitters
Perception
Postsynaptic neuron
Primary consciousness
Qualia
Reentry
Remembered present
Routines
Selectionism
Self
Semantic capabilities
Sensory inputs
Sensory percepts
Sleep state
Somatosensory cortex
Statistics
Stimuli, awareness of
Striatum
Symbols
Synapses
Synaptic vesicle
Synchronization
Thalamocortical system
Thalamus
Theory of neuronal group selection (TNGS)
Thinking
Time
Unconscious
Understanding
Value category memory
Value systems
Visual cortex
Visual system
Voltage dependent connections
Working memory
World knot

AUTHOR NOTES, SUMMARY,
AND BOOK DESCRIPTION




AUTHOR NOTES = Gerald M. Edelman, was Director of the Neurosciences Institute and President of the Neurosciences Research Foundation. Giulio Tononi is an authority on sleep, and in particular the genetics and etiology of sleep. Tononi and collaborators have pioneered several complementary approaches to study sleep.

SUMMARY = What goes on in our head when we have a thought? Why do the physical events that occur inside a fistful of gelatinous tissue give rise to the world of conscious experience?

BOOK DESCRIPTION = In the book, Edelman and Tononi present for the first time a full-scale theory of consciousness based on direct observation of the human brain in action. It builds on the radical ideas that Edelman introduced in his monumental trilogy --- Neural Darwinism, Topobiology, and The Remembered Present. The book presents for the first time an empirically supported full-scale theory of consciousness. This pioneering work is presented in an elegant style and challenges conventional wisdom about consciousness by describing a modern humanistic version of brain functions. The book has enormous implications for our understanding of language, thought, emotion, and mental illness.


BOOK REVIEW HIGHLIGHTS




[1] One of the recurring issues in consciousness is the existence of qualia, such as redness, warmth and pain. It is not enough to identify each quale with a particular neuron or neuronal group; what is crucial is all the other groups which are highly influenced by the sensation will fire at the same time. -- Wikipedia.org

[2] Numerous examples in the book show how the brain is being studied, and what the information gleaned from experiments and experience suggests. A variety of illustrations and charts offer useful supporting information. Edelman and Tononi also offer much speculation. -- Good Reads.com


Click or Tap to Return to Humanist Hub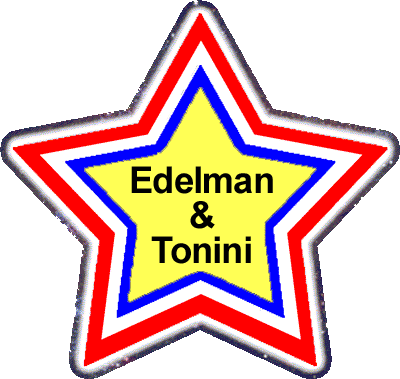 HUMANIST GALAXY
OF SECULAR SCIENCE STARS
produced by
Infinite Interactive Ideas™