ALPHABETICAL BRAIN™ VOCABULARY
HUMANIST GALAXY OF
SECULAR SCIENCE STARS
PETER WHYBROW
April 23, 2020
A MOOD APART:
Depression, Mania, and
Other Afflictions of the Self
by Peter C. Whybrow.
Basic Books, 2015 (i-xxxii, 376 pages)
[revised edition of 1997 book]





QUOTE = from the poem, A Mood Apart:

"Once down on my knees to growing plants
I prodded the earth with a lazy tool
In time with a medley of sotto chants;
But becoming aware of some boys from school
Who had stopped outside the fence to spy,
I stopped my song and almost heart,
For any eye is an evil eye
That looks in onto a mood apart."
by Robert Frost, from Steeple Bush, 1947 (x)

BOOK OUTLINE




INTRODUCTION TO THE 2015 edition (xi-xxiv)

PROLOGUE — The masks of the human carnival (xxv-xxxii)

1) A GLIMPSE OF MELANCHOLY — Grief, emotional homeostasis, and disorders of mood (1-20)

2) DARKNESS VISIBLE — The experience of depression (21-43)

3) A DIFFERENT DRUMMER — The experience of mania (45-68)

4) A MIND OF ONE'S OWN — The development of the emotional self (69-93)

5) UNIQUE AND SIMILAR TO OTHERS — Moods, morality, and medical diagnosis (95-126)

6) THE LEGACY OF THE LIZARD — The anatomy of the emotional brain (127-155)

7) THE VITAL BALANCE — Stress, homeostasis, and the seasons of mood (157-176)

8) OF HUMAN BONDAGE — Stress, vulnerability, and the feeling of control (177-203)

9) PILLS TO PURGE MELANCHOLY — Neurons, chemistry, and the pharmacology of mood (205-242)

10) THOUGHTFUL RECONSTRUCTION — Adaptation and the care of the self (243-265)

EPILOGUE — THE HUMAN CARNIVAL (267-273)

ACKNOWLEDGMENTS (275-276)

APPENDIX — The pharmacology of mood disorders: a glossary and brief guide (277-285)

NOTES (287-353)

NAME INDEX (355-359)

SUBJECT INDEX (361-376)

Adaptation
Amygdala
Ancient mammalian brain
Ancient mammalian cortex
Anti-manic agents and mood stabilizers
Antidepressants
Anxiety
Attachment - Emotional brain and emotional
development
Brain
Conditioning
Control
Corpus callosum
Cortex
Cortisol
Creativity: mania and manic depression
Decision-making
Depression
Dopamine
DNA (Deoxyribonucleic acid)
Drug addiction
Emotional behavior
Emotional brain (Limbic system)
Emotional developent
Emotional self
Emotion(s)
Endocrine system - See also Hormones
Evolution
Experience: Brain and emotional behavior; Emotional self
Fear: emotion and, grief
Feeling/s (Feelings as emotional experience)
Feeling/s - See Memory and feelings
Feeling/s - See Verbal description of feelings
Genetics
Grief
Happiness
Happiness - Cortisol and Happiness
Happiness - Emotion and Happiness
Happiness - Emotional brain and
Happiness
Happiness - Grief and Happiness
Happiness - Mood disorders - predictive
Homostasis
Hormones
Hypothalamus
Imagination
Immune system
Learned optimism
Mania
Memory

ABOUT THE AUTHOR, SUMMARY,
AND BOOK DESCRIPTION




ABOUT THE AUTHOR = Peter C. Whybrow, M.D. is Director of the Semel Institute for Neuroscience and Human Behavior at the University of California in Los Angeles. He is also the Judson Braun Distinguished Professor and Executive Chair of the Department of Psychiatry and Biobehavioral Sciences at the David Geffen School of Medicine and CEO of the Resnick Neuropsychiatric Hospital at UCLA. A founding member and Fellow of the Royal College of Psychiatrists, Fellow of the American Association for the Advancement of Science, the American College of Psychiatrists, and the American Psychiatric Association, Dr. Whybrow has lectured widely across the United States and Europe, and is the recipient of many awards. A frequent advisor to universities, foundations, and government agencies and the author of numerous scientific papers and six books, Whybrow lives in Los Angeles, California.

SUMMARY = When first published in 1997 this groundbreaking work on the science of mood both redefined the field and — with compassion, understanding, and scientific rigor — made it accessible to those who would most benefit from the latest findings.

BOOK DESCRIPTION = Now, Peter Whybrow, one of the world's most distinguished psychiatrists, has updated his definitive account of mood disorders. In this 2nd edition to the book, he argues that disorders such as depression constitute afflictions of the self, exploring the human experience of manic depressive illness, and rediscovering the human being behind the diagnosis. Drawing on cutting-edge research and his experience as a clinician, he shows how the science and culture surrounding mood disorders have changed since the first edition. Nearly two decades since its original publication, The book remains an essential book for anyone who has been affected by depression.


EDITORIAL BOOK REVIEWS




FROM BOOKLIST = Psychiatrist Whybrow examines mania and depression generally but thoroughly, describing several individual cases to bring the generalities to life. Although many patients can have a specific disease, each individual's symptoms, developments, and responses are unique; that, it becomes obvious, is one reason why psychiatry appeals to Whybrow. Drawing on both the medical literature and works of fine literature, the author guides us through the evolutionary growth of both the so-called lizard, ancient mammal and the new mammal brains within the human brain, then examines areas of behavior, types of diseases, precipitating causes of disease, and treatments. Most mental diseases require both psychotherapy and drugs, he says. Probably several genetic variations, rather than just one, will be found to be the physiological causes that, together with experiential difficulties, produce these diseases. -- William Beatty.

FROM KIRKUS REVIEWS = The most thorough and wide-ranging discussion for lay readers about the interplay of the physical and emotional elements of depression and manic-depression. The popular and controversial antidepressant Prozac has made serotonin and other mood-related neurotransmitters in the brain familiar to many. But Whybrow (coauthor, The Hibernation Response, 1988), chairman of psychiatry at the University of Pennsylvania, shows how these messenger chemicals fit into the larger structure of the brain, and in particular of the limbic alliance, which includes the amygdala and the thalamus, and which governs our emotions. Whybrow defines mood disorders as a disruption of the limbic alliance's homeostasis --- its self-regulating power --- which in turn disrupts three areas of activity: thinking (such as memory), feeling (which becomes dominated by negativity), and ``housekeeping'' (such as sleeping and eating patterns). Sometimes the highly detailed scientific discussion becomes a little convoluted, a little redundant, and a little too full of gee-whizzing about the wonders of the human brain. But overall his presentation is illuminating, and the case histories demonstrate his sensitivity and skill as a clinician. In particular, the story of John Moorehead, a Jesuit academic with a generally optimistic and intellectually curious nature who suddenly plunged into a profound depression, illustrates the tortured and complex nature of manic-depression. His case also demonstrates one of Whybrow's most emphatic points: that experence, especially human attachment, is as important as biology in causing mood disorders. Thus, while Moorehead had a genetic predisposition to his illness, it flared up only after the breakup of a profound friendship. Whybrow therefore stresses that however effective drugs such as Prozac may be, they must be combined with psychotherapy. Because of its emphasis on complicated neurobiology, this is not the place to begin learning about mood disorders. But for those already familiar with the subject, Whybrow's presentation offers a deeper understanding of, along with a humane and wise approach to, these very troubling illnesses.


PROFESIONAL REVIEW HIGHLIGHTS




[1] CONTEMPORARY PSYCHOLOGY = "A terrific book for professionals and the public. . . The book represents a literary achievement as well as a scientific accomplishment. It is not a self- help manual with simple lists and prescriptions, nor a compendium without conclusion of every scientific study. Rather, it is a seamless product resulting from a career of research and clinical practice expressed in lucid, moving style, but not at the expense of integrative complexity."

[2] British Journal of Psychiatry ="This is a masterly and highly readable discourse. . . . Whybrow has really attempted to enter into the soul of manic depression and has succeeded to a remarkable extent."

[3] Literary Review = "Dr. Whybrow has succeeded in presenting a balanced, well-written account of mood disorders and their treatment which will inform the general reader and which also contains much of interest to the professional."

[4] Kirkus = "The most thorough and wide- ranging discussion for lay readers about the interplay of the physical and emotional elements of depression and manic-depression. . . . His presentation is illuminating, and the case histories demonstrate his sensitivity and skill as a clinician. . . . Whybrow's presentation offers a deeper understanding of, along with a humane and wise approach to these very troubling illnesses."

[5] Publishers Weekly = "Seldom has the inner emotional landscape of melancholic depression, mania and manic- depressive illness been mapped with so much clarity, empathy and sensitivity."

[6] William Styron, author of Darkness Visible = "A Mood Apart is informative, compassionate and, not the least, thoroughly engrossing."

[7] Maggie Scarf, author of Unfinished Business and Intimate Worlds "Whybrow explains everything you ever wanted to know about moods and their vicissitudes, and he does so in wonderfully elegant, highly readable prose."

[8] Irvin D. Yalom, author of Love's Executioner and Lying on the Couch = "Dr. Whybrow has written a wise and graceful book that should be helpful and consoling to patients and their loved ones."

[9] Aaron T. Beck, MD, university professor emeritus, University of Pennsylvania, and author of Cognitive Therapy of Depression = "The book is a beautifully crafted volume that probes into the recesses of the brain and mind to reveal the secrets of depression. Dr. Whybrow distills a lifetime of experience as a master clinician and scientist. . . . I highly recommend this definitive work to the nonprofessional as well as the professional."

Judith Rapoport, MD, chief, child psychiatry, National Institute of Mental Health, and author of The Boy Who Couldn't Stop Washing = "This compassionate book will console through its effective teaching. Anyone who has dealt with depression will be drawn to it."

[10] Frank Burgmann, president, National Depressive and Manic-Depressive Association = The book is a tour de force, a new standard in writing for the public. . . . A masterpiece. . . . His topic is complex, his explanation scientific and yet deeply rooted in compassion, understanding, perception, and respect for his patients."


TOP AMAZON CUSTOMER REVIEWS =




[1] Afflictions = The book is terrific! It is for those of us like myself who have suffered with Bipolar Disorder (Manic Depression) for 35 years. The book covers a wide range of topics including meds. Dr. Whybrow & his group at the Univ of Penn. are one of the leading research groups in this field. If it were not for people of the caliber of Dr. Whybrow and Dr. Kay Jamison of Johns Hopkins, I would not be in remission or medication stabile today.

[2] A must-read for the layperson and professional alike = The book is aptly subtitled "Depression, Mania and Other Affliction of the Self." It is a must-read by anyone touched with unipolar depression or Bipolar Disorder, whether sufferer, family member, physician, or researcher. It is an excellent volume for layperson and professional alike. Dr. Whybrow recognizes that other parts of the person, the soul are deeply affected by this illness. It is not just a chemical problem.

Whybrow's writing style is clear, concise, descriptive and charming. Using several case histories through the book, he examines what we have learned against the light of real people and thus, brings the reader forward in understanding, one step at a time. He presented information that I have not found elsewhere about the limbic system and emotion and ties it all into the person, the patient that has to live with it.

Singular views of the use of pills or therapy alone have finally been put to rest with his careful reasoning. He brings them together into a cohesive.

[3] If you have depression read this book - by C. Townsend = I bought this book soley based on the few glowing reviews listed here. While I was a bit skeptical given how great people said this book is, I have to concur. I think this is one of the best books on depression and I have read quite a few. The case studies he presents are so well written it is like reading a novel. But he balances that with good technical insights.


Click or Tap Star to Return to Hub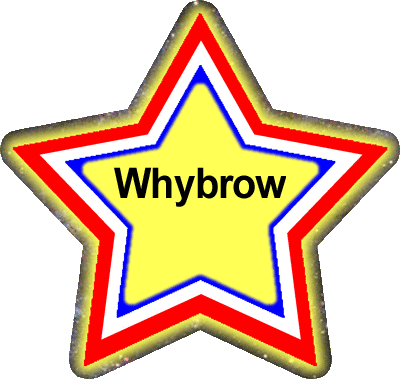 HUMANIST HUB OF
SECULAR SCIENCE STARS
produced by
Infinite Interactive Ideas™