ALPHABETICAL BRAIN™ VOCABULARY
HUMANIST GALAXY
OF SECULAR SCIENCE STARS
DAVID CRYSTAL
July 12, 2020
THE STORY OF BE:
A Verb's-Eye View of the English Language
by David Crystal.
St. Martin's Press, 2012
(i-xxi, 260 pages)

BOOK OUTLINE




PANELS (page vii)

PREFACE (pages viii-ix)

PROLOGUE — In the beginning... (pages x-xii)

1) TO BE OR NOT TO BE — Existential "BE" (pages 1-11)

note = The infinitive form: "BE" (6-8)

2) BEING, AS WAS (pages13-15)

3) TIME BEING — Temporal "BE" (pages 17-23)

4) BUSINESS IS BUSINESS — Identifying "BE" (pages 25-30)

5) I AM TO RESIGN — Obligational "BE" (page 31-36)

6) HAS THE DOCTOR BEEN? — Visitational "BE" (page 39-41)

7) HOW ARE YOU? — CIRCUMSTANTIAL "BE" (page 43-46)

8) I'VE BEEN WITH SOMEONE — Sexual "BE" (pages 47-56)

9 TWO AND TWO IS FOUR (pages 57-66)

10 I MIGHT BE BEING OBSESSIVE, BUT... — Progressive "BE" (pages 67-71)

11 MY KIDS ARE ALL GROWN UP — Perfective "BE" (pages 73-75)

12 WANNEBES AND HAS-BEENS — Nominal "BE" (pages 77-87)

13 THAT IS TO SAY — Signifying "BE" (pages 89-97)

14 YOU'RE CHEEKY, YOU ARE — Repetitive "BE" (page 99-102)

15) BEEN AND DONE IT — Eventive "BE" (pages 103-105)

16 HAVE YOU BEEN? — Lavatorial "BE" (pages 107-116)

17 SO BE IT — Factual "BE" (pages 117-120)

18 I LIVE IN WALES, INNIT? — Declarative "BE" (pages 121-125)

19 SO I WAS, LIKE, "WOW" — Quotative "BE" (pages 127-136)

20 WOE IS ME — Befalling "BE" (pages 137-140)

21 ALL SHALL BE WELL — Membership "BE" (pages 141-147)

22 HOW OLD ARE YOU? — Chronological "BE" (149-153)

23 IS YOU IS OR IS YOU AIN'T? — Musical "BE" (pages 155-160)

24) OH NO HE ISN'T — Ludic "BE" (pages 161-165)

25 LANE) CLOSED AHEAD — Missing "BE" (167-169)

26) IT'S JUST A BOOK, IS ALL (pages 171-172)

APPENDIX — Early English Pronunciations (pages 175-177)

LIST OF ILLUSTRATIONS FROM PUNCH (179)

PUBLISHERS ACKNOWLEDGMENTS (181-182)

INDEX OF NAMES (183-191)

INDEX OF SUBJECTS (187-191)

Adjectives from "BE"
Albeit
Ambiguity
Auxillary verbs
Be that as it may
Being - history
Being - usage
Bible
Catch-phrases
Child usage
Chronological be
Circumstantial be
Current relevance
Declarative be
Dialect variation
Ellipsis
Euphemism
Existentials
Factual be
Habitual meaning
Has-been
Hypothetical states
Idioms
Inversion
Is history
Kings James Bible
Latin
Liturgy
Logic
Mathematics
Musical be
Negation
Nounal be
Numerical be
Obligational be
Oldest English texts
Standard English
Tense

AUTHOR NOTE, SUMMARY,
AND BOOK DESCRIPTION




AUTHOR NOTES = David Crystal is Honorary Professor of Linguistics at the University of Wales, Bangor. He is known throughout the world as a writer, editor, lecturer, and broadcaster on language. In 1995, he was awarded the Order of the British Empire for services to the English language. He lives in the United Kingdom.

SUMMARY = It is the most simple, unassuming, innocent-looking verb: "to be" Yet it is jam-packed with more different meanings, forms, and uses than any other English word.

BOOK DESCRIPTION = As David Crystal reveals be's multiple incarnations, he takes us to the heart of our flexible and changing language. He tells the intriguing story in 26 chapters, each linked to a particular usage. We meet circumstantial be ("how are you?"), numerical be ("two and two is four"), quotative be ("so I was like, 'wow"'), and ludic be ("oh no he isn't!"), and a whole swarm of other meanings. A host of examples from sources as varied as Beowulf, Jane Austen, pantomime, Hamlet (of course), and Star Wars, with cartoons from Ed McLachlan and Punch peppered throughout the book, bring the ideas to life. The stories are full of fascinating nuggets of information. It will delight any lover of words and language.

He has published extensively on the history and development of English, including The Stories of English (2004), Evolving English (2010), Begat: The King James Bible and the English Language(2010), The Story of English in 100 Words (2011), Spell It Out: The Singular Story of English Spelling (2012), Wordsmiths and Warriors: The English-Language Tourist's Guide to Britain (with Hilary Crystal, 2013), and The Oxford Dictionary of Original Shakespearean Pronunciation (2016).


Click or Tap to Return to Star List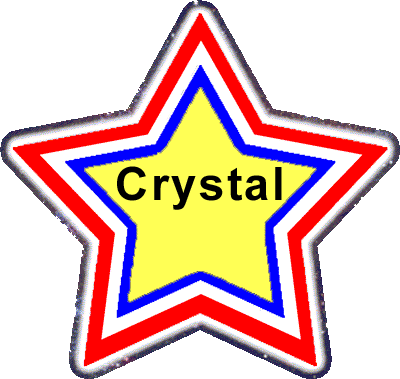 RETURN TO HUMANIST HUB
OF SECULAR SCIENCE STARS
produced by
Infinite Interactive Ideas™