ALPHABETICAL BRAIN™ VOCABULARY
October 14, 2020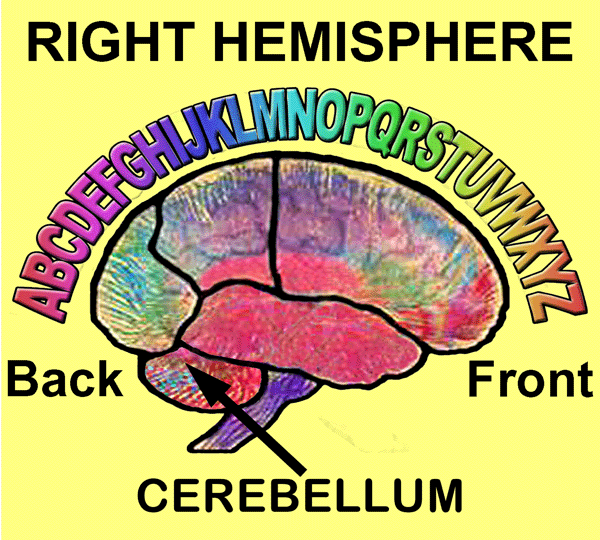 RIGHT CEREBELLUM = This major part of your brain structure is split into right and left sides, called Right Cerebellum and Left Cerebellum. Together, they are often called your small brain or second brain.

The whole CEREBELLUM is situated behind your CEREBRUM and BRAINSTEM. Its normal functions are to regulate (unconsciously) your posture, balance, and coordination in conjunction with parts of your BRAINSTEM, such as the pons and medulla.

Together, the right side and the left side mediate two of your most vital essential unconscious brain functions: breathing and heart rate.

instantly return to:
CLASSIC BRAIN KNOWLEDGE
produced by
Infinite Interactive Ideas™