ALPHABETICAL BRAIN™ VOCABULARY
PONS IN BRAINSTEM
November 15, 2019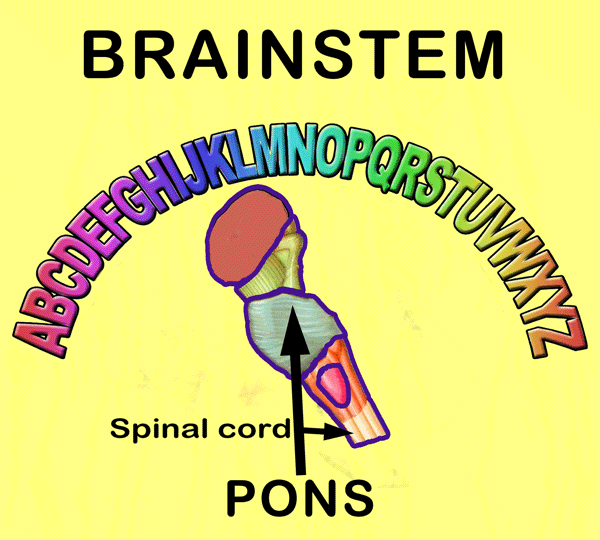 PONS = This structure of your brainstem is located in the upper middle part of your brainstem under your thalamus and midbrain and above your medulla oblongata.

Your pons has two over-arching functions: (1) the regulation of your breathing; and (2) the transmission of signals to and from other structures in your brain. It contains a structure called the pneumotaxic center that controls the amount of air you breath and your breaths per minute, which is known as your breathing rate.

Also, your pons is involved in transmitting signals up to your cerebrum and over to your cerebellum. In addition, it mediates signals from your senses (sensations) such as hearing and taste, and it regulates deep sleep.

instantly return to:
CLASSIC BRAIN KNOWLEDGE
produced by
Infinite Interactive Ideas™