ALPHABETICAL BRAIN™ VOCABULARY
MEDULLA IN BRAINSTEM
November 16, 2019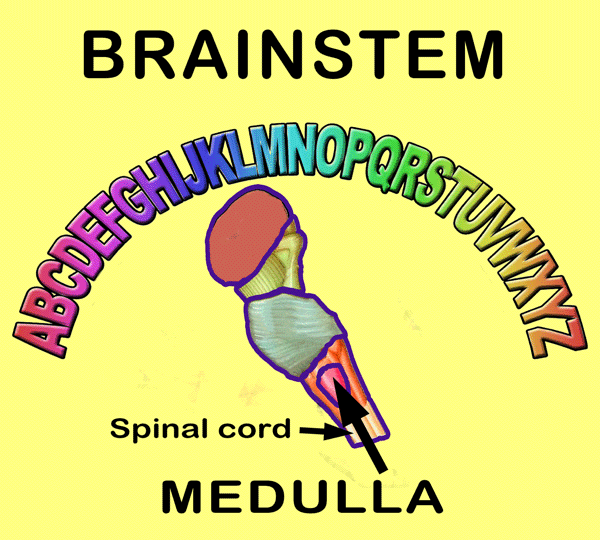 MEDULLA (OBLONGATA) = This part of your BRAINSTEM is situated between your pons and the lower part of your brainstem. It connects your BRAINSTEM to your spinal cord and it is involved with maintaining vital unconscious bodily processes, such as your breathing and heart rates, in conjunction with your CEREBELLUM.

These essential life supporting processes have the combined functions of continuously activating your brain and body.

Therefore, together the structures are often called your RETICULAR FORMATION and their functions are often called your RETICULAR ACTIVATION SYSTEM.

instantly return to:
CLASSIC BRAIN KNOWLEDGE
produced by
Infinite Interactive Ideas™