ALPHABETICAL BRAIN® VOCABULARY

HUMANIST FAMILY BRAIN STUDY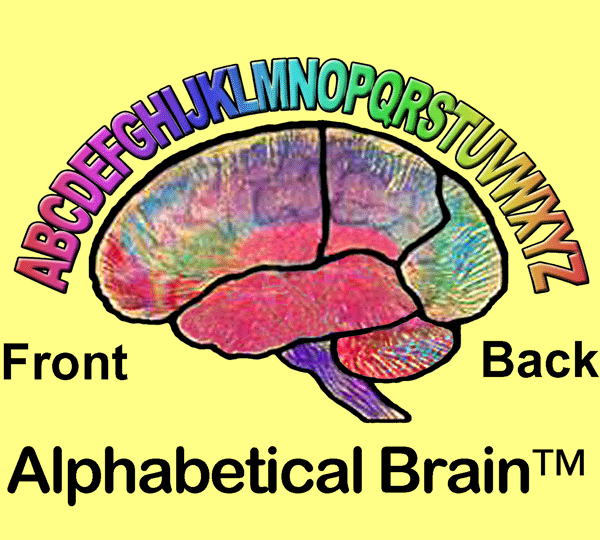 DISCOVER YOUR ALPHABETICAL BRAIN®
15 FREE BRAIN FLASH CARDS
November 5, 2022
Designed for Quick and Easy
Memorization and Application




Together, the 15 major brain ideas provide practical scientific evidence that you can use to activate your willpower and your ability to imagine, reason, and remember. These basic mental functions, which were previously known as your brainpower, are now known by some influential brain scientists as your mental forces!

Your mental forces give you the power to freely think for yourself and thrive. They provide you with the curiosity to inquire about anything and everything. Now you can master the complete sequence of the 15 basic-brain-ideas --- if you do not know them already!

Happily, you can learn about your mental functions any time you choose to do it. Sadly, they are still unknown by most of the nearly 8 billion people living on earth today.

If you have the "growth mindset" of an optimistic open-minded curious person, then you can take advantage of the analysis of the new brain knowledge on this website. It can teach you about the vital distinction between your brain's structures and your mind's functions and give you skill-sets to optimize your mind's mental forces.

After you learn how the new brain ideas coalesce in your mind and solidify in your memory, you will have concrete evidence to affirm the reality of brain science and humanistic ethics. The 15 basic-brain-ideas all have quick links to files named "Details" and "Sources" for easy analysis of the alphabetical evidence.

For example, there are words that define abstract make-believe mythical words and there are words that define real objective knowledge about the real physical world of millions of things and their many relationships and interactions.


IT'S ALL IN YOUR AMAZING BRAIN
Learn! Love! Laugh! and Live!