ALPHABETICAL BRAIN™ VOCABULARY
HUMANIST HUB
OF SECULAR SCIENCE STARS
JERRY COYNE
August 13, 2021




Note: Jerry A. Coyne has been a biology professor who has taught at the University of Chicago's Department of Ecology and Evolutionat for more than 30 years. He specializes in evolutionary genetics and works predominantly on the origin of new species. Coyne was the 1971 class valedictorian at the College of William & Mary. He received his Ph.D. in Biology from Harvard University and an NIH postdoc in genetics at UC Davis. He has been the Vice President of the Society for the Study of Evolution and an associate editor of Evolution and The American Naturalist. Coyne's work has been published in scientific journals as well as The New York Times and The New Republic. He is known for his opposition to the Christian creationist theory of Intelligent Design.

Besides being the author of the following two linked books, Coyne co-authored the book, Speciation, with H. Allen Orr.


Book #1
WHY EVOLUTION IS TRUE
by Jerry A. Coyne.
Viking, 2009 (282 pages)

"In this succinct and accessible summary of the facts supporting the theory of natural selection, Coyne dispels common misunderstandings and fears about evolution and clearly confirms the scientific truth that supports this amazing process of evolutionary change. The book sets out to prove evolution right by using irrefutable evidence." (From publisher's summary)

================ and ===============
Book #2
FAITH vs. FACT:
Why Science and
Religion are Incompatible.
by Jerry A. Coyne.
Penguin Group USA, 2015
(i-xxii, 311 pages).

"This book presents an argument for the fundamental incompatibility of the methods of science and those of religion. It maintains that empirical and rational science is testable and reliable, while the faith and dogma of religion are not. In this elegant, provocative, and direct argument, leading evolutionary biologist and bestselling author Jerry Coyne describes in clear, patient, dispassionate details why the toolkit of science, based on reason and empirical study, while that of religion — including faith, dogma and revelation — is unreliable and leads to incorrect, untestable, or conflicting conclusions." (From publisher's summary)

Click or Tap Links to Outlines and Reviews
Book #1:
WHY EVOLUTION IS TRUE
OR
Book #2:
FAITH vs. FACT:
Why Science and
Religion are Incompatible

Click or Tap Star to Return to Humanist Galaxy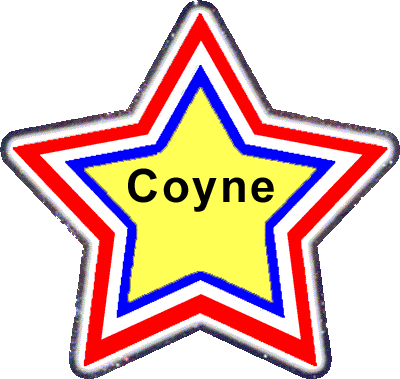 RETURN TO THE HUMANIST GALAXY
OF SECULAR SCIENCE STARS
ALPHABETICAL BRAIN™ VOCABULARY
produced by
Infinite Interactive Ideas™