ALPHABETICAL BRAIN® VOCABULARY
HUMANIST GALAXY OF
SECULAR SCIENCE STARS
KARA COONEY
May 27, 2022




Note: Kara Cooney has written three important books about Ancient Egyptian history and the unfortunate way women were systematically kept out of leadership roles at the highest level of king or pharaoh for most of the 3,000 years of the empire. She also details how women were kept out of leadership roles in the other large ancient empires most of the time. The books should all be read and discussed throughout the Humanist Galaxy.






In Cooney's first book, The Woman Who Would Be King: Hatshepsut's Rise to Power in Ancient Egypt 2014, she celebrates the long and unique leadership role of Hatshepsut, who made innovative policies that expanded her empire. Also Cooney exposes the attempts by later pharaohs to erase her memory from history by destroying her image on government monuments and temple statuary.

In Cooney's second book, When Women Ruled the World: Six Queens of Egypt 2016, six female pharaohs: Merneith, Neferusobek, Hatshepsut, Nefertiti, Tawosret, and Cleopatra, are depicted. She explains why female leadership was seldom allowed in the ancient world. And she explains why we should care about this historical fact. Cooney adds speculation to the known facts about life in Ancient Egypt among the royal social elites because hardly any written historical documentation exists about any female rulers. And she shines a bright light on our perceptions of women in power today.

In Cooney's third and most recent book, The Good Kings: Absolute Power in Ancient Egypt and the Modern World 2021, she challenges the traditional ancient Egyptian "patriarchal male" leadership system. It was a well-defined pattern that she traces historically among five of the most famous male pharaohs who all claimed to be divine: Khufu, Senwosret III, Akenhaten, Ramses II, and Taharqa. She claims that the alleged historic fact of their divinity had to be perpetually promoted. Also Cooney believes that the remarkable prevalence of male leaders throughout the Middle Ages has been deliberately promoted and continued into modern times by the patrons of patriarchy: to the detriment of women.






The bibliographic data for Cooney's three books is listed below and is linked to files with summaries and reviews. In addition, a National Geographic special edition magazine, Queens of Egypt: When Women Ruled the World 2018, is linked, which features spectacular historical pictures and summaries of the textual data from Cooney's book, When Women Ruled the World: Six Queens of Egypt. (Book #2 Below)


Book #1
THE WOMAN WHO WOULD BE KING:
Hatshepsut's Rise to Power in Ancient Egypt
by Kara Cooney
Crown, 2014 (320 pages)



AND



Book #2
WHEN WOMEN RULED THE WORLD:
Six Queens of Egypt
by Kara Cooney
National Geographic, 2018
(399 pages with 6 color plates)



AND



Book #3
THE GOOD KINGS:
Absolute Power in Ancient Egypt
and the Modern World
by Kara Cooney
National Geographic, 2021
(398 pages)



AND



Magazine #4
National Geographic
QUEENS OF EGYPT:
When Women Ruled the World
by Kara Cooney
Meredith Corporation, 2018
(96 pages)


Click or Tap Links to
Outlines and Reviews
Book #1
THE WOMAN WHO WOULD BE KING:
Hatshepsut's Rise to Power
in Ancient Egypt (2015)
OR
Book #2
WHEN WOMEN RULED THE WORLD:
Six Queens of Egypt (2018)
OR
Book #3
THE GOOD KINGS:
Absolute Power in Ancient Egypt
and the Modern World (2021
OR
Magazine #4
National Geographic
QUEENS OF EGYPT:
When Women Ruled the World (2018)
Click or Tap Star to: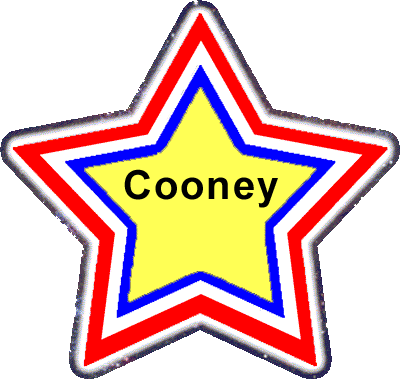 RETURN TO THE HUMANIST GALAXY
OF SECULAR SCIENCE STARS
ALPHABETICAL BRAIN® VOCABULARY
produced by
Infinite Interactive Ideas®