ALPHABETICAL BRAIN® VOCABULARY
HUMANIST HUB
OF SECULAR SCIENCE STARS
LORETTA BREUNING
April 26, 2022




Note: Loretta Graziana Breuning is the author of many popular books, including the six listed immediately below and audiobook versions which should be read and/or listened to by humanists everywhere:

[1] Habits of a Happy Brain: Retrain Your Brain to Boost Your Serotonin, Dopamine, Oxytocin, & Endorphin Levels; [2] Status Games: Why We Play and How to Stop; [3] Tame Your Anxiety; [4] 14 Days to Sustainable Happiness; [5] The Science of Positivity; and [6] How I Escaped Political Correctness.





Besides the six recent popular books listed above, Breuning is the founder of the Inner Mammal Institute, which provides resources to help people rewire their mammalian neurochemistry. Also, she is Professor Emerita of Management at California State University, East Bay where she taught for many years.

As a teacher and mom, she was not convinced by prevailing theories of human motivation. Then she learned about the brain chemistry we share with earlier mammals, and everything made sense. Once she had that profound insight, she began creating resources that have helped thousands of people manage their "inner mammal." She is also the author of two earlier books: Beyond Cynical: Transcend Your Mammalian Negativity (2013) and I, Mammal: How to Make Peace With the Animal Urge for Social Power (2016).

Breuning's work has appeared in The Wall Street Journal, Psychology Today, Psychologies, Real Simple, Cosmopolitan, Men's Health, and she has appeared on Forbes, NPR, and numerous podcasts. Her work has been translated into Spanish, Russian, Chinese, Arabic, French, Dutch, Portuguese, and Turkish.

Finally, she writes the blog Your Neurochemical Self: Getting real with a 200-million-year-old brain, which is available at:



PsychologyToday.com/








BOOK #1:
HABITS OF A HAPPY BRAIN:
Retrain Your Brain
to Boost Your Serotonin, Dopamine,
Oxytocin, & Endorphin Levels
by Loretta Graziano Breuning.
Adams Media, 2016 (238 pages)



Summaries and critiques of the other books by Breuning will be online soon.


Click or Tap to Outline and Reviews
BOOK #1:
HABITS OF A HAPPY BRAIN:
Click or Tap Star to Return to List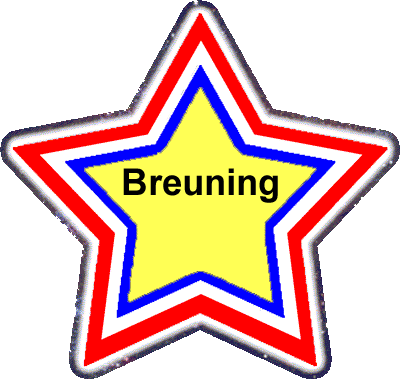 RETURN TO THE HUMANIST GALAXY
OF SECULAR SCIENCE STARS
ALPHABETICAL BRAIN® VOCABULARY
produced by
Infinite Interactive Ideas®