ALPHABETICAL BRAIN™ VOCABULARY
HUMANIST GALAXY
OF SECULAR SCIENCE STARS
CARL ZIMMER
September 5, 2021
SCIENCE INK:
Tattoos of the Science Obsessed
by Carl Zimmer.
with a foreword by Mary Roach.
Sterling, 2011
(i-xiii, 271 pages)


Quote = "The book reveals the stories of the individuals who chose to inscribe their obsessions in their skin. Best of all, each tattoo provides a leaping-off point for bestselling essayist and lecturer Carl Zimmer to reflect on the science in question" (From the publisher's blurb)

BOOK OUTLINE






note = Numbers in parentheses refer to pages



FORWORD BY MARY ROACH (vii-viii)

Until I sat down with this book, my favorite tattoo belonged to a type designer named Jim Parkinson. "Born to letter," it says, above a menacing black skull smoking ajoint. I liked the surprise of it, the sly humor. You do not expect large, showy tattoos on lettering professionals. And you don't expect them on scientists. Or I had not. But this is silly. Of course scientists have tattoos. Scientists, as much as bikers or gang members, have the requisite motivator for a trip to the tattoo parlor: a passion that defines them...

Tattoos mark their wearers as members of a tribe. In the language and symbols of the tribe, the tattoo communicates that which is meaningful... The symbols of science set the tattoo-wearer apart From the rest of us at the same time they draw us in with their mystery and beauty.

I have never seen Carl Zimmer without his clothes, but I am told he has no tattoos. As a. science writer, he belongs to no tribe. He is the interloper, the interpreter, a dozen United Nation headsets going at once. To write this book, Zimmer had to learn all the languages, decode all the symbols. This is no coffee-table tattoo book --- to absorb it is to acquire instant science literacy. Zimmer explains the tattoos in brief, clear, eloquent essays.

INTRODUCTION (xi-xiii)

1) MATHEMATICS (1-21)

2) PHYSICS (23-43)

3) CHEMISTRY (45-66)

4) ASTRONOMY (67-83)

5) EARTH SCIENCES (85-93)

6) DNA (95-109)

7) DARWIN (111-117)

8) PALEONTOLOGY (119-140)

9) EVOLUTION (141-155)

10) NATURAL HISTORY (157-197)

11) HUMANITY (189-204)

PHONETICS = "For English speakers, the language is built from an alphabet of 26 letters. For linguists, our ABC's are child's play. Letters may serve well enough for spelling out words, but they fail to represent the swirls and puffs that make up spoken words."

"To become a linguist, one must learn a shadow alphabet, known as the International Phonetic Chart. It is full of alternative letters with inconceivable rneanings, including the voiceless alveolo-palatal affricate and the labiodental nasal."

12) NEUROSCIENCE (205-217)

13) WHAT THE MIND MAKE (219-239)

ACKNOWLEDGMENTS (241)

PRAISE FOR CARL ZIMMER (242)

ABOUT CARL ZIMMER (243)

Carl Zimmer is the famous New York Times science reporter who has a popular blog and who is a lecturer at Yale University where he teaches writing about science and the environment. He is the author of ten books. (By Mary Roach, 2011)

PRAISE FOR MARY ROACH (244)

ABOUT MARY ROACH (245)

Mary Roach is the best-selling author of the books, Pucking for Mars --- The Curious Science of Life in the Void; Stiff --- The Curious Lives of Human Cadavers; Spook --- Science Tackles the Afterlife; and Bonk --- The Curious Coupling of Science and Sex. Her articles have appeared in Outside, National Geographic, Wired, New Scientist, and The New York Times Magazine. She has appeared on numerous radio and television shows including: The Daily Show With Jon Stewart and has lectured at the TED Conferences. She lives in Oakland, California.


www.maryroach.net

ABOUT DONORS CHOOSE (247)


www.donorschoose.org

VISUAL INDEX (249-257)

INDEX (259-271)


AUTHOR NOTES, SUMMARY
AND BOOK DESCRIPTION




AUTHOR NOTES = Carl Zimmer is a columnist for the New York Times, who writes for National Geographic and other magazines, and is the author of thirteen books. He is also a lecturer at Yale University, where he teaches science writing about science history and the environment. Now Zimmer His numerous critically praised books include Parasite Rex , which The L.A. Times called "capable of changing how we see the world"; Soul Made Flesh (one of the top 100 books of 2004, according to The New York Times Book Review), and Microcosm , which The Boston Globe called, "superb... quietly revolutionary." He writes for countless publications, including The New York Times and Scientific American, and regularly appears on radio (including on Fresh Air and This American Life ) and on TV. His blog, The Loom, is regularly cited as one of the web's best science blogs. He lives in Guilford, Connecticut.

SUMMARY = Body art meets popular science in this elegant, mind-blowing collection, written by renowned science writer Carl Zimmer. This fascinating book showcases hundreds of eye-catching tattoos that pay tribute to various scientific disciplines, from evolutionary biology and neuroscience to mathematics and astrophysics.

BOOK DESCRIPTION = The book reveals the stories of the individuals who chose to inscribe their obsessions in their skin. Best of all, each tattoo provides a leaping-off point for bestselling essayist and lecturer Carl Zimmer to reflect on the science in question, whether it is the importance of an image of Darwin's finches or the significance of the uranium atom inked into the chest of a young radiologist.


EDITORIAL BOOK REVIEWS




PUBLISHER'S WEEKLY REVIEW = Noting a colleague's DNA-inspired tattoo at a pool party, science writer Zimmer (A Planet of Viruses) wondered how widespread the phenomenon of the inked scientist was. He solicited pictures for his blog, "The Loom," and, inundated with photos and stories from scientists and laypeople alike, quickly became a curator of science-inspired body art. Mary Roach's foreword lays out why, given the passion with which so many approach their fields, it should be no surprise to encounter this worldwide tribe whose obsessed love for every far-flung corner of science's domain was marked permanently on their bodies.

Divided into 13 sections, the book is filled with breathtaking color photos accompanied by grounding texts: Portuguese geneticist Donovan Fereira Rodrigues, who got Isaac Newton's "shoulders of giants" quote inked on his back, tells the story behind the phrase; August Kekule's "discovery" of benzene's structure inspired Virginia pharmacology PhD. Jeffrey Ikeda; a tattoo of Nikola Tesla's visions of a wireless future lies on the arm of Abraham Orozco, the science director of a children's community center in L.A. Genetics, neuroscience, and evolution (Darwin gets his own section) form the book's modern cornerstones and the tattoos range from full back pieces and sleeves to little — often concealable — personal reminders. Encyclopedic in essence, Zimmer's coffee-table art book presents a wealth of material.


AMAZON READER REVIEWS




[1] hwash - Great tattoo art/science book!

In the past I have been severely disappointed by "books of websites"... I assumed Science Ink was going to be, like a webcomic compilation, a large thin paperback with not much added value from the editor's online photo album of other people's tattoos which you can find via his blog.

So I was greatly and pleasantly surprised to find, on unwrapping this book, that it is a beautifully bound hardback with clever cut-outs in the cover that allow colorful photos on the endpapers to tantalize the viewer. The Gothic blackletter used for the word "Ink" on the cover and in the photo headings is a nod to stereotypical tattoo art. The size of this book is a bit larger in the horizontal dimensions but thinner than an average hardback novel, nowhere near as big as a "coffee table" book.

In addition to a normal index, there is also an ingenious "Visual Index" of thumbnail photos so if you cannot remember who or what a cool design came from, you can still look for it easily.

Content-wise, I believe there are quite a lot of photos not featured on the website (at least a lot that don't look familiar to me), in addition to all the ones that are online. A lot of the text in this book consists of the tattoo submitters' personal accounts of why they chose their particular designs. However, Zimmer has written mini-essays on the subject of a tattoo where the wearer has not given a long annotation, and his clear and elegant writing also forms chapter introductions. The hilarious Mary Roach (I've read her book, "Stiff" but not her other books) provides a short foreword.

In summary, I would recommend this book without reservation to anyone interested in science or tattoos!

[2] Harlan Kanoa Sheppard - Helpful for nerds like me who are mulling over their first tattoo = I have admired the tattoos that I have seen on some others, but the imagery has never resonated with me enough to consider having it permanently embedded in my flesh. Most people are walking around with skulls, butterflies or something that otherwise looks like it came out of the artist's book.

The hard sciences are more my cup of tea, and I found this book to be pretty thought-provoking. The images are accompanied by little stories. Like a compressed version of asking a hundred people about their tattoos and why they decided on that one in particular. I did not suddenly get hit by inspiration and a need to run out and get one, but I enjoyed reading through the book.

[3] Patrick E. McKnight - A perfect gift for your tattoo-covered friends = I am a scientist but I have no tattoos. In fact, I abhor the idea of permanently marking my body with current interests. I have no bumper stickers on my car. My interests and my passions are kept within me to discuss with those I wish to discuss them. Someday my friends and family members might wake up and wonder what the hell possessed them to litter their bodies with ink... I love science but question tattoos. Nevertheless, I found this book so interesting that my tattoo views changed. I purchased two copies for in-laws who love tattoos and are covered in them. These two people are dear to me and I support them in their interests even if I find them odd. What I discovered after reading the book on Christmas eve and Christmas day was that there are some incredibly creative people out there permanently marking themselves with their passions. I loved the intricacies of many pieces. Would I get a tattoo? No. Would I recommend the book to those who love tattoos? Yes. In fact, I would recommend the book to anyone who loves science and art. The book is a work of art!

Well, here is the rub. I might consider getting my social security number tattooed on my foot in barcode just for easy posthumous identification. There you have it! I changed.

[4] Jennifer Calvert - Eh, it is cool but I expected better photos and more depth = Good book in general but if you are scientific it really does not go in depth on the topics. I would say about half the images are good tattoos while the other half look like they were taken from google images which disappointed me. To be honest, it will be a book I keep around for other people to look at.

[5] George - Great coffee table book for a science lover! = I am really happy with this purchase. I bought this gift for a friend's bridal shower. She is a scientist and I wanted her to have some fun coffee table books. The nice thing about this book is that it does a good job covering all types of scientific fields, from chemistry to biology to medical to math/equations. So you do not have to worry about it being so specific that someone will not have interest in it. The book is very high quality with a matte cover with a cutout on the front cover and there is text to accompany the tattoo photos. The text makes it more interesting since it is not just a picture book.

[6] Prof D. Bishop [Reviewed in the United Kingdom] - Great fun and perfect gift for scientists = This book has to be unique. It is about the intersection of science and tattoos. It works amazingly well because it has three elements: first, the visuals are gorgeous; second, it features wonderfully eccentric people who are so dedicated to science that they get a relevant tattoo, and third, Zimmer gives a brilliantly lucid summary of the science behind each of the images. It is the kind of book you dip into and out of rather than reading it cover to cover.

[7] Claire [Reviewed in the United Kingdom] - Science and tattoos - what could be better = I would recommend this book to anyone mad about science in all its glorious forms or to those who love tattoos and are keen to explore this specific niche.

[8] Sara [Reviewed in the United Kingdom] - An engaging book = Being interested in design and also in science this book naturally was one I picked up on. What surprised me was how engaging it was — far more than I expected. The stories behind the tattoos are both educational and personal. The book inspired me to get some science ink of my own based on my research area.

[9] Jon Pearson [Reviewed in the United Kingdom] = Surprising book! It was a Christmas present from my wife who has always advised me not to get a tattoo.


REMEMBER ALWAYS:
You Are Your Adaptable Memory!
Click or Tap Star to Return to Humanist Hub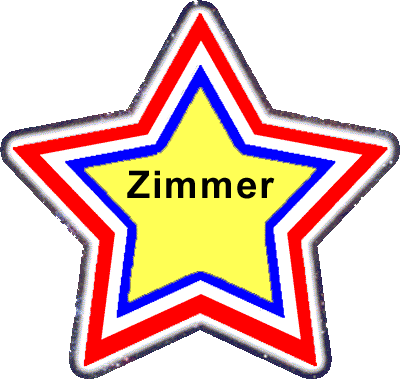 RETURN TO THE HUMANIST HUB
OF SECULAR SCIENCE STARS
ALPHABETICAL BRAIN™ VOCABULARY
produced by
Infinite Interactive Ideas™