ALPHABETICAL BRAIN™ VOCABULARY
HUMANIST GALAXY
OF SECULAR SCIENCE STARS
CARL ZIMMER
August 26, 2021
A PLANET OF VIRUSES
by Carl Zimmer.
University of Chicago. 2015 2nd ed.
(i-x, 122 pages)


Quote = "Zimmer's lucid explanations and fascinating stories demonstrate how deeply humans and viruses are intertwined. Viruses helped give rise to the first life-forms. They are responsible for many of our most devastating diseases. And they will continue to control our fate for centuries. The book is thoroughly readable, and, for all its honesty about the threats, is as reassuring as it is frightening." (From the publisher's blurb with slight paraphrasing by webmaster)

BOOK OUTLINE






note = Numbers in parentheses refer to pages



FOREWORD — by Judy Diamond and Charles Wood (ix-x)

INTRODUCTION (1-9)

[1] "A CONTAGIOUS LIVING FLUID" — Tobacco mosaic virus and the discovery of the Virosphere (3-9)

1) OLD COMPANIONS (11-33)

[1] THE UNCOMMON COLD — How rhinoviruses gently conquered the world (13-17)

[2] LOOKING DOWN FROM THE STARS — Influenza's never-ending reinvention (19-24)

[3] RABBITS WITH HORNS — Human papillomavirus and infectious cancer (27-33)

2) EVERYWHERE, IN ALL THINGS (35-58)

[1] THE ENEMY OF OUR ENEMY — Bacteriophages as viral medicine (37-44)

[2] THE INFECTED OCEAN — How marine phages rule the sea (47-51)

[3] OUR INNER PARASITES — Endogenous retroviruses and our virus-riddled genomes (53-58)

3) THE VIRAL FUTURE (59-87)

[1] THE YOUNG SCOURGE — Human immunodeficiency virus and the animal origins of diseases (61-68)

[2] BECOMING AN AMERICAN — The globalization of Western Nile Virus (71-77)

[3] PREDICTING THE NEXT PLAGUE — Ebola Virus and the many others like it (79-87)

[4] THE LONG GOODBYE — The delayed oblivion of smallpox (89-98)

EPILOGUE (99-107)

[1] THE ALIEN IN THE WATER COOLER — Giant viruses and the definition of life (101-107)

ACKNOWLEDGMENTS (109)

SELECTED REFERENCE (111-116)

CREDITS (117)

INDEX (119-122)


AUTHOR NOTES, SUMMARY
AND BOOK DESCRIPTION




AUTHOR NOTES = Carl Zimmer is a columnist for the New York Times, writes for National Geographic and other magazines, and is the author of thirteen books, including Parasite Rex, Soul Made Flesh, and Microcosm. He is also a lecturer at Yale University, where he teaches writing about science and the environment.

SUMMARY = For years, scientists have been warning us that a pandemic was all but inevitable. Now it is here, and the rest of us have a lot to learn. Fortunately, science writer Carl Zimmer is here to guide us. In this compact volume, he tells the story of how the smallest living things known to science can bring an entire planet of people to a halt — and what we can learn from how we've defeated them in the past.

BOOK DESCRIPTION = Planet of Viruses covers such threats as Ebola, MERS, and chikungunya virus; tells about recent scientific discoveries, such as a hundred-million-year-old virus that infected the common ancestor of armadillos, elephants, and humans; and shares new findings that show why climate change may lead to even deadlier outbreaks. Zimmer's lucid explanations and fascinating stories demonstrate how deeply humans and viruses are intertwined. Viruses helped give rise to the first life-forms, are responsible for many of our most devastating diseases, and will continue to control our fate for centuries. Thoroughly readable, and, for all its honesty about the threats, as reassuring as it is frightening, The book is a fascinating tour of a world we all need to better understand.


EDITORIAL BOOK REVIEWS




BOOKLIST REVIEW = *Starred Review* The effects of viruses have been known since time immemorial, thanks to the common cold, the flu, and smallpox. But when viruses were physically discovered in the late nineteenth century, it was by elimination; that is, something was discovered that caused disease but wasn't animal, plant, fungus, or bacterium. The electron microscope finally made that something visible, and its basic mechanisms were ascertained by 1950.

What has been discovered about viruses since, however, dwarfs all that previous virological knowledge. For viruses are everywhere, and a recurring motif of Zimmer's information-packed, superbly readable, brief essays is the assay of a substance seawater, human sputum, subterranean warm water segregated for hundreds of thousands of years from the biology of the rest of the world thought to be relatively or positively pure finds it crawling with viruses. Obviously, not all viruses kill or even sicken. In fact, it's not so much a matter of perforce having to live with viruses as not being able to live without them, and not just because they're so tiny, ubiquitous, and numerous but also because they help produce the oxygen we breathe and because some of them disable bacteria toxic to us among other vital things. Absolutely top-drawer popular-science writing. -- Olson, Ra.

CHOICE REVIEW = A Planet of Viruses is a brief, highly accessible introduction to viruses and their impact on the world. Zimmer, an award-winning science journalist, author, and Yale University lecturer, traces the history of people's understanding of viruses, using stories of specific viruses to illustrate biological principles: how epidemiology led to an understanding of cervical cancer being a sexually transmitted infection, how viruses evolve to infect new species, and how war and politics can be roadblocks to disease eradication. The accounts also illustrate ethical issues in virology: should strains of deadly viruses be maintained in secure laboratories in order to study them, or is it better to destroy the viruses completely? The book includes six pages of scholarly references for further reading. Though geared to general readers, the book may also interest students in the life and health sciences. The second edition was updated to include new viral outbreaks and recent research findings. Libraries with the first edition should consider replacing with this second edition. Summing Up: Highly recommended. All undergraduate students and general audiences. -- Jolene M. Miller, University of Toledo.


REMEMBER ALWAYS:
You Are Your Adaptable Memory!
Click or Tap Star to Return to Humanist Hub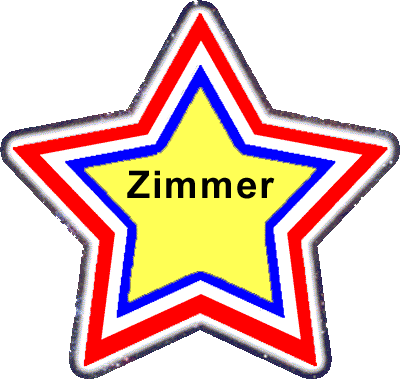 RETURN TO THE HUMANIST HUB
OF SECULAR SCIENCE STARS
ALPHABETICAL BRAIN™ VOCABULARY
produced by
Infinite Interactive Ideas™