ALPHABETICAL BRAIN™ VOCABULARY
HUMANIST GALAXY
OF SECULAR SCIENCE STARS
BINA VENKATARAMAN
August 9, 2020
OPTIMIST'S TELESCOPE:
Thinking Ahead in a Reckless Age.
by Bina Venkataraman.
Riverhead Books, 2019 (i- xvi, 318 pages)

BOOK OUTLINE




PREFACE (pages xi-xvi)

A NOTE ON SOURCES (page xvii)

INTRODUCTION — The Trouble with the Future (pages 1-10)

PART 1 — THE INDIVIDUAL AND THE FAMILY (pages 11-92)

1) GHOSTS OF THE PAST AND FUTURE — Imagination as Power (pages 13-41)

2) DASHBOARD DRIVING — Counting What Matters (pages 42-64)

3) BEYOND THE HERE AND NOW — Cracks in the Culture of Instant Gratification (pages 65-92)

PART 2 — BUSINESSES AND ORGANIZATIONS (pages 93-178)

4) THE QUICK FIX — Cues to the Consequences (pages 95-121)

5) BIRD'S-EYE VIEW — What Counts in the Long Run (pages 122-158)

6) THE GLITTER BOMB — Lights Along the Long Road (pages 159-178)

PART 3 — COMMUNITIES AND SOCIETY (179-266)

7) HELL OR HIGH WATER — Rehearsing the Past and Future (pages 181-210)

8) THE GAMES WE PLAY (pages 211-238)

9) THE LIVING CROWD (pages 239-266)

CODA - HOPE FOR A RECKLESS AGE (pages 267-275)

note =Five key lessons, strategies, tactics: (pages 272-274)

"We can draw on the insights of those who have exercised foresight against the odds to point the path forward. The stories and research I unearthed for this book reveal five key lessons for our reckless age. Each is a strategy that has specific tactics enumerated — both to help us see the long road ahead and to stay the course."


[1] LOOK BEYOND NEAR-TERM TARGETS: "We can avoid being distracted by short-term noise and cultivate patience by measuring more than immediate results." (272)

note = "As individuals, we can avoid single data points as measures of our progress or success in life or work, and instead adopt rituals of reflection on long-range goals. Organizations, as Well as communities and societies, can use multiple metrics, and look for closer proxies of what they want to ultimately achieve. Within investment firms, corporations, and aid organizations, we can ask questions to get at underlying opportunities and threats. All of us can track trends in data over longer spans of time, rather than looking at singular snapshots, to get a sense of how We are faring nor just in a moment. but in the long run... etc." (272)

[2] STOKE THE IMAGINATION: We can boost our ability to envision the range of possibilities that lie ahead." (272)

note = "As individuals, We can create more anchors to the future that allow us to imagine it, whether it is perennial gardens we cultivate, letters we write to our future selves or descendants, or sensory experiences of future risks such as those enabled by virtual reality and other technologies. We can also leave ourselves time and bandwidth to let our minds wander to generate scenarios of the future, and practice "if then" rituals that allow us to imagine ourselves navigating those scenarios With agency. Organizations and communities can cultivate imagination. about future risks and opportunity through reverse stress tests and prospective hindsight practices, and through post-game rehashes, in which they bring delayed outcomes to life for people... Concrete visions of the future can animate social movements to overcome obstacles in the present." (272-273)

[3] CREATE IMMEDIATE REWARDS FOR FUTURE GOALS: "We can find ways to make what is best for us over time pay off in the present." (273)

note = "As individuals and families, we can reward ourselves for progress toward future goals, or seek programs that offer immediate allure but are designed for our long-run interest, such as plans that link lotteries to building a savings account. Businesses can find ways to apply long-range research to immediate challenges, and invent or use technologies like perennial grains that bear fruit in the near term while sustaining their purpose over time... etc." (273)

[4] DIRECT ATTENTION AWAY FROM IMMEDIATE URGES: "We can reengineer cultural and environmental cues that condition us for urgency and instant gratification." (273)

note = "As individuals, we can seek environments and subcultures where we are not subject to temptation overload, as in the casino. Organizations can use dedicated teams and technologies to interrupt decisions where urgency prevails, such as inappropriately prescribing an antibiotic or cutting corners in programming a rocket. They can also create environments and cultures to cue people to make wiser decisions, including by giving them more slack and setting social norms. Communities and societies can offer more public funding for campaigns and reform their campaign finance laws to reduce the pressure on politicians to act on immediate profit motives... etc." (273-274)

[5] DEMAND AND DESIGN BETTER INSTITUTIONS: "We can create practices, laws, and institutions that foster foresight." (274)

note = "As individuals, we can vote and advocate for rules and policies that encourage looking ahead rather than reckless decisions, such as catch shares that make fishermen more like long-range investors and legal frameworks that protect communities from lawsuits when they exercise precaution about dangerous development. We need analogous rules to encourage investors to hold on to stocks for longer periods, to compensate CEOs for long-run rather than immediate progress, and to reduce the pressure of itinerant shareholders on company leaders and boards. As communities and societies, we need to put our most valued resources into collective stewardship as heirlooms, in the vein of national parks and World Heritage sites, to be held in trust for present and future generations and enforced by law... etc." (274)

note = "While we can take some of these actions today in our personal lives without much trouble, others will require us to exercise our power as investors, voters, business leaders, teachers, consumers, community members, and beyond." (274)

note = "Not all of it, of course, will be easy. But none of the lessons is beyond our reach. What the examples in this book suggest is that at smaller scales, communities and organizations have greater success in exercising foresight. At a time when many institutions are growing in size and scope, when companies merge and our idea of a community can extend across oceans. We may need to rely more heavily on what remains of small communities and groups, and family-owned enterprises, to guide us. Large organizations and societies will need leaders with the courage to define culture and build better environments." (274-275)

note = "My own source of hope derives from having learned that even in this reckless age, we are not powerless. What I once believed was inevitable about human nature is rather the result of decisions we have made in the past. How we now use our power to shape the future is a choice." (275)

ACKNOWLEDGMENTS (pages 277-281)

NOTES (pages 283-307)

INDEX (pages 309-318)


AUTHOR NOTES, SUMMARY,
AND BOOK DESCRIPTION




AUTHOR NOTES = Bina Venkataraman is the editorial page editor of The Boston Globe. Before joining the Globe, she served as a senior adviser for climate change innovation in the Obama White House, was the director of global policy initiatives at the Broad Institute of MIT and Harvard, and taught in the program on science, technology, and society at MIT. An alumna of Brown University and the Harvard Kennedy School, Venkataraman grew up in a small town in Ohio and now lives in Boston.

SUMMARY = This book is a trailblazing exploration of how we can plan better for the future: our own, our families', and our society's. Bina Venkataraman draws from her own experience, the stories she has reported from around the world, and research in biology, psychology, economics, archaeology.

With examples from ancient Pompeii to modern-day Fukushima, she dispels the myth that human nature is impossibly reckless and highlights the surprising practices each of us can adopt in our own lives --- and the ones we must fight for as a society. The result is a book brimming with the ideas and insights all of us need in order to forge a better future.

BOOK DESCRIPTION = In the book, journalist Bina Venkataraman draws on her own experience to highlight the surprising and successful practices that each of us can adopt to make smarter, more thoughtful choices that benefit us over time. She describes how we can mitigate losses caused by shortsightedness and identifies the best ways to make decisions that benefit people over time. The book was named a Best Book of 2019 by NPR.

We live in a time when instant gratification is the norm today in our lives, our culture, our economy, and our politics. And we have forgotten (if we ever learned) to consider the long-term consequences of our actions, whether it is a decision about our health, our finances, or our jobs, we lack the tools we need to choose what is best for the future. Whether it comes to our finances, our health, our communities, or our planet, it is easy to avoid thinking ahead. The consequences of this immediacy are stark: superbugs spawned by the overuse of antibiotics endanger our health; companies that fail to invest stagnate and fall behind; and hurricanes and wildfires that turn deadly for communities that could have taken more precautions.

As a former climate adviser to the Obama administration, Venkataraman brings a deeply informed storyteller's eye to this question from the perspective of science. Today more than ever, all of us need to know how we can make better long-term decisions in our lives and our businesses and our society.


EDITORIAL BOOK REVIEWS




LIBRARY JOURNAL REVIEW = Venkataraman (science, technology, society, MIT), senior adviser for climate change innovation during the Obama administration, writes a thought-provoking study of the implications of decisions in planning for the future, citing unfortunate short-term decisions made by policymakers to seek immediate satisfaction instead of planning for the long-term. Predicting the future is not enough, unless it is "paired with imagination," she states. The author investigates what allows wisdom to prevail over recklessness in our choices. The first part of the book includes analysis of envisioning the future and draws on specific perspectives from sociologist Marshall Ganz and virtual reality expert Jeremy Bailenson. The second part features specific case studies of Sarah Cosgrove, who worked to bring attention to and prevent the overuse of antibiotics, and Marie Montessori's innovative educational theories and school programs. Later chapters focus on lessons for scenario planning, including a discussion of decisions made during the Cuban Missile Crisis and World War II. VERDICT An intriguing look at strategies for the long-term with citations from business executives, sociologists, and philosophers; highly recommended.—Lucy Heckman, St. John's Univ. Lib., Queens Village, NY

PUBLISHERS WEEKLY REVIEW = In a thought-provoking and eminently readable debut, Venkataraman, an MIT professor who served as senior advisor for the Obama administration on climate change innovation, considers why people-individually and collectively-often undermine their own best interests, opting for short-term rewards over longer-term, perhaps more sustainable benefits. Venkataraman takes a multifaceted approach-surveying research from biology, psychology, and economics, among other fields, and gleaning lessons from diverse groups such as poker players and Montessori students-to determine ways to encourage people to choose more wisely and more consistently consider long-term consequences. Strategies have ranged from a Michigan credit union's offering depositors chances to win prizes when adding to their savings accounts, to doctors receiving emails praising their record of giving prescriptions only when warranted. In both cases, positive reinforcements proved far more effective than attempts to, respectively, encourage savings for unknown emergencies or micromanage doctors' medical decisions. In the business world, strategists have suggested giving investors incentives to take a more patient approach to the market. (One banker likens the idea to Odysseus tying himself to the mast in order to resist the sirens' song.) Venkataraman's thoughtful and clear-eyed assessment of how to teach oneself to make more carefully considered decisions should prove a valuable tool for anyone wishing to think less in the short term and more toward the future.

BOOK LIST REVIEW = MIT professor Venkataraman identifies five key areas in which we can improve our ability to think ahead and dodge reckless choices. One is to use a variety of metrics to measure progress, so that we don't overemphasize short-term gains. A second lesson is to improve on how we imagine the future. This effort could be as traditional as tending perennial plants or as contemporary as experiencing future risks via the jaw-dropping sensations of virtual reality. A third approach is to seek immediate returns for long-term goals, such as linking lotteries to savings account deposits or creating portfolios that mix quick-payoff and slow-payoff investments. A fourth area of improvement is to temper fixations on immediate gains. It's hard for politicians, for example, to propose visionary goals when our campaign finance laws pressure them to focus on pleasing constituencies' short-term desires. A final lesson is to design institutions that encourage forethought. Business institutions could reward CEOs for prescience and decrease the power of uncommitted, short-term shareholders on company boards. Venkataraman's clear, steady argument will engage a wide variety of readers. – Dane Carr


PROFESSIONAL BOOK REVIEWS




[1] How might we mitigate losses caused by shortsightedness? Bina Venkataraman, a former climate adviser to the Obama administration, brings a storyteller's eye to this question... She is also deeply informed... heed Venkataraman's impassioned call for making a commitment to future change. – The New York Times Book Review

[2] Bina Venkataraman zeroes in on the heart of the problem… with vivid anecdotes, Venkataraman musters all the optimism she can manage to suggest how we might be able to overcome something that feels like plain old human nature. – NPR, Best Books of 2019

[3] Venkataraman vividly depicts what happens when we do not plan ahead and what we can do about it, on our own and together. – The Washington Post

[4] In pacy prose that's easy to digest but offers concrete examples of change... this book offers hope that we can take back some control of our own destinies and aim for a better future. – The Financial Times

[5] Most of us only see the future after it becomes the past. The book is here to change that. It is a rare read that is as fascinating as it is important. In it, Bina Venkataraman brings together powerful narrative, cutting-edge behavioral science, and the rich experience of a high-impact career. – Adam Grant, author of Originals

[6] The unknown can always be scary. But in this wise, eye-opening, and hopeful book, Bina Venkataraman shows us the ways we can think more clearly and strategically about the future - in our communities, our families, and in our own lives. – Arianna Huffington

[7] Bina Venkataraman illuminates how we can make better decisions for ourselves, our communities, and Earth itself. She introduces us to an array of colorful and unexpected characters, from ancient philosophers to tech entrepreneurs, all while distilling the science of foresight into practical advice we can all use. A timely and valuable book. – Anne-Marie Slaughter, author of Unfinished Business

[8] The book is a noble and important book. Through stories of people who have made a difference and an acute awareness of how things can be made better, Bina Venkataraman shows how we can effect change and make the world a better place. She is the good parent this planet so desperately needs. – Errol Morris, Oscar-winning filmmaker and author of Believing Is Seeing

[9] Venkataraman explores all sorts of ways that businesses, governments, and communities have learned to be better planners-ahead... She also writes beautifully about how we can all 'be better ancestors.' – The Grist

[10] A timely reminder that time is not on our side without long-term thinking. – Kirkus Reviews

[11] A thought-provoking and eminently readable debut…Venkataraman's thoughtful and clear-eyed assessment of how to teach oneself to make more carefully considered decisions should prove a valuable tool for anyone wishing to think less in the short term and more toward the future." – Publishers Weekly.

[12] An intriguing look at strategies for the long-term with citations from business executives, sociologists, and philosophers; highly recommended." – Library Journal.

[13] Chinese peasants once got paid by the piece to find dinosaur bones; soon they took to smashing the bones into tiny pieces to boost their income. This book is a sobering compendium of the many ways in which ill-conceived short-term incentives undermine valuable long-term goals. The stakes go way beyond busted fossils: think rising sea waters, treatment-resistant pathogens, collapsing infrastructure, disappearing topsoil... A grim list and grounds for pessimism unless, that is, it gets read in the context of this book, for Bina Venkataraman has assembled a remarkable repair kit, full of tested tools for harmonizing the lure of present reward with the foresight we need if we are to build a durable future." – Lewis Hyde.

[14] The book will help you think about the biggest decisions you face in your life and that humanity faces in this historical moment. Everyone should read this book.. – Gary Knell, chairman of National Geographic Partners.


AMAZON READER REVIEWS




[1] Such a timely book! - Engaging stories, wonderful writing, practical strategies = Bina Venkataraman's book is a wonderful combination of engaging storytelling and practical strategies for long-term planning that will be valuable to any reader. Her book explores diverse topics — ranging from fisheries in the Gulf to small town politics to Fukushima — in a manner that is clear, concise and relevant. After reading this book, I found myself going back over what I learned and finding ways to apply this knowledge in both my personal and professional life. I am recommending it to all my colleagues! And will probably be buying a couple more copies for gifts!

[2] Shila - This is a 'must read' book, with tools and examples to make us optimistic! = This is an outstanding book. The author's fluid writing style makes this book very readable and gripping at the same time. She effortlessly weaves between contemporary narratives and historical events, even peppering in a few mythological stories! What makes this a powerful read is the way the book sets up a clear picture of the current climate crisis supported by scientific data and empirical evidence, and then moves onto point out that it does not need to be a runaway train. By making the right choices, we as individuals, communities, and organizations can still impact and change the trajectory of this crisis. The book provides powerful examples as well as tools to convince the readers that by making responsible and strategic choices, we could be the ancestors, who shepherd earth's resources, and leave a shared heirloom to our children, with as many options as possible for the future generations. In full disclosure, I am related to the author. However, my reactions to the book are objective.

[3] William C. Clark - Taking the future seriously in what we do today = Brilliant, readable, actionable book tackles the urgent question of how we can better incorporate future implications of our actions in current decisions at personal, corporate, national level. The author makes a good case of why this is essential for progress on everything from sensible land use planning to stemming the rise of antibiotic resistance to confronting climate change. She diagnoses the causes for our habitual shortsightedness and proposes a range of remedies that can be undertaken now by individuals, firms, and governments. All of this is backed up by a lovely combination of reference to recent scholarship, author's own experience and extensive interviews, and a good dose of simple wisdom.

[4] SK - Excellent book = A thoughtful overview of the structural problems that are hindering our ability to plan for the future in a sustainable way. The author gives poignant examples from a variety of industries (agriculture, fishing, business, medicine, government etc), which were very fascinating. The depth and range of her research makes this very nebulous subject specific and concrete.

[5] Leah - A brilliant read on thinking ahead! = Right now we face so much competition for our time and attention. And as a society, we face very big challenges like extreme weather events and climate change. Bina Venkataraman covers all these issues and more in this very smart book. You will learn about a bunch of interesting research and about how governments are trying to tackle big challenges. It is a really smart and fast read. Well worth it!

[6] Erin Z. Marotta - Brilliant mix of anecdotes and research = Brilliant mix of anecdotes and research — and with some helpful, tactical things to consider to become a better ancestor. I imagine that I will be revisiting the concepts in this book again and again. I enjoyed the audio version (especially when the author reads her own book) as well as the print version.

[7] Amazon Customer - Need to read = This book encourages us to think ahead in ways that better each other and our communities. The writing relates to us on a personal, realistic level. It's excellent!

[8] Dan Cosgrove - Thought it was a bit long winded = Overall content was great in the book, but instead of being a 300 page book I believe this book could have been a 25 page HBR article and be just as good.


Click or Tap to Return to Star List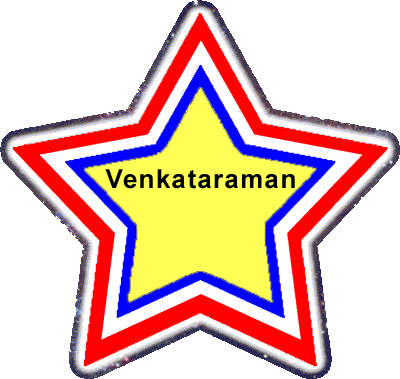 RETURN TO HUMANIST GALAXY
OF SECULAR SCIENCE STARS
produced by
Infinite Interactive Ideas™