ALPHABETICAL BRAIN™ VOCABULARY
HUMANIST GALAXY
OF SECULAR SCIENCE STARS
November 23, 2020
MEMORY MADE SIMPLE:
Obtaining perfect memory
by Jerry Wayne Vanlue.
CreateSpace Independent Pub. Platform,
2012 (i-ix, 133 pages)

BOOK OUTLINE




QUOTE = "The world belongs to you and you have the power to fully control your mind. You set the pace and your mind will follow you to your destination." (page iv)

FORWORD by Jerry Wayne Vanlue (pages vii-viii)

ENCOURAGEMENT (page ix)

1) WHAT IS MEMORY? (pages 1-11)

Note = "The principle mechanics of memory are composed of a collection of brain functions that are utilized to re-create past memories and experiences. This process involves neurons that are directly connected to the memory being recalled." (page 1)

[1] MEMORY (pages 1-3)

(1) Neurons = (pages 1-2)

You may see it pronounced as "neuron," or you may see it called a "nerve cell." Regardless of what it is called, it is an electrically executable cell and it transmits, receives, and executes functions by means of using electrical chemical signals.

Each time a new thought is generated, your brain creates a new neuron to support the new memory or addition to an old memory. There are times when you may feel as if you know a particular piece of information but you just can't process it. Well, what is occurring is the neuron is searching for the information, but there are not enough clear neurons to definitively process the data required to provide you the answer you've requested.

Most of the time when you can't retrieve data, you probably failed to properly store the data in memory. Once you read deep into this book, you will encounter several areas on how to properly process information, and you will learn how to create more than one neuron path.

It is natural to use only one neuron path, but once you discover the process of creating more neuron paths, you will see your memory capabilities start to enhance tremendously over a short duration.

The process called learning is when neurons are working together to transmit information in a collective perspective. The more you activate the neurons while learning, the easier it will be to recall particular information as time passes.

(2) Short-Term Memory = (pages 2-3)

Short-term memory is used for data that is needed for only a very short time frame. For example, you may be at a gas facility, and just before you go into the store to pay, you look at the pump you've used so you can tell the clerk which one you are paying for. This data will not be required after the transaction is complete. Another example would be when you want to know what time it is. After the time has elapsed, you will not need to recall that data.

(3) Medium-Term Memory = (pages 3)

(4) Long-Term Memory = (page 3)

(5) Factors of Memory = (page 3)

[2] TYPES OF MEMORY = (page 3-4)

(1) Episodic Memory = (page 3)

(2) Semantic Memory = (page 4)

This is the part of the brain that holds once-essential facts that are now only facts of life. For example, you may have had a vital concern about or taken part in a major war, but now, after the fact, the event is a part of history or knowledge.

(3) Working Memory = (page 4)

This is the part of the brain that holds the information while you utilize it. The data is stored on a sketch pad for a very short duration. This is where information is held while the brain requests additional data, if needed.

(4) Procedural Memory = (page 4)

This is the part of the brain where the processes of how to conduct routine actions occur, such as the performance of your job, operation of machinery, swimming, or riding a bicycle. This is referred to as the subconscious mind.

(5) Implied Memory = (page 4)

This is the part of the brain that is not known to us. An example might be when you meet a person for the first time and you make a hasty decision that you dislike the person, even though you do not know him/her. You might even feel you dislike a certain item or thing without having any prior knowledge of the item or thing.

[3] PARTS OF THE BRAIN = (page 4-11)

(1) Left-Brain/Right-Brain Functions = The brain is composed of two separate hemispheres. The selection is made at a very early age regarding which hemisphere we will use, either the left or right, or both. Some individuals may use parts of both hemispheres. Most individuals use only the left or right. (page 4-5)

(2) Setting the Stage for your Memory (pages 5-6)

(3) Memory Functions (pages 6-8)

(4) The Shocking Experience of Learning (pages 8-9)

(5) Using your Left and/or Right Hand (pages 9-11)

2) HOW TO RECALL WHAT YOU READ (pages 13-19)

3) EFFECTIVE LISTENING TECHNIQUES (pages 21-24)

4) PHOTOGRAPHIC MEMORY (pages 25-31)

5) WHY I KEEP FORGETTING (pages 33-41)

6) STUDYING TECHNIQUES (pages 43-48)

7) HOW TO RECALL NAMES (pages 49-50)

8) REMEMBERING EVENTS OF THE PAST (pages 51-52)

9) NEVER MISS AN APPOINTMENT OR MEETING (pages 53-54)

10) FILES IN YOUR MIND (pages 55-56)

11) THINKING POSITIVE VS. NEGATIVE (pages 57-59)

12) NOTE-TAKING SKILLS (pages 61-62)

13) IMPROVE JOB PERFORMANCE (pages 63-65)

14) DIETING AND MEMORY PILLS (pages 67-69)

Note = "Is my memory normal?" (pages 68-69)

15) HOW THE BRAIN RETRIEVES DATA (pages 71-75)

16) PREPARING FOR THAT BIG BRIEF (pages 77-80)

17) WHY STRENGTHEN YOUR MEMORY? (pages 81-87)

18) COMMUNICATING USING SIMPLICITY (pages 89-92)

19) HOW TO REMEMBER CALENDAR: HOLIDAYS (pages 93-107)

20) WHAT IT MEANS TO BE CALLED SMART (pages 109-114)

Note = "Being called slow" (pages 112-114)

21) WHY HABITS ARE DIFFICULT TO BREAK (pages 115-122)

Note = "How the subconscious communicates with you" (pages 121-122)

22) RELATING AND ASSOCIATING NUMBERS (pages 123-125)

Note = Taking control of the numbers world (pages 124-125)

23) TOOLS TO HELP WITH MEMORY ENHANCEMENT (pages 127-131)

Note = "Books on CD" (pages 130-131)

[Book has NO Index!]


AUTHOR NOTES, SUMMARY,
AND BOOK DESCRIPTION




AUTHOR NOTES = ???

SUMMARY = Whether you want to enhance your memory skills for school, work, or just for personal enrichment, this is the last book you will ever need to purchase on memory. The powerful techniques outlined in this book will teach you to use your mind to do whatever you want it to do versus allowing your mind to control you.

BOOK DESCRIPTION = The purpose of this book is to save you money, and provide you with all the tools necessary to effectively utilize your mind and store data for later recall. This book will provide you with all the tools required to achieve the maximum level of how to effectively process information. This book identifies the simple methods of using what you already have: your mind.


BOOK REVIEWS




KIRKUS REVIEWS = A succinct guide to improving the myriad types of memory. Where are your keys? What was the name of that guy you just met? Can you recall what was on the page you just turned? Without the proper brain training, perhaps you've already forgotten. The brain, says Vanlue, is an extraordinary tool able to store vast amounts of information. But, as with any instrument, it requires the practice of precise exercises to achieve its full potential. From using your non-dominant hand for brushing your teeth and writing lists, to picturing in your mind the events you just read about, you can strengthen the brain, creating new neural pathways that can help you recall information quicker and with more accuracy.

Similarly, while the value of memorizing calendar holidays may not be immediately apparent, Vanlue argues that using such specific data offers practice for mnemonic learning, which has vast implications beyond knowing that it is Administrative Professionals' Day. Viewing numbers as concrete objects (i.e., a zero as an egg or a ball, 4 as a satellite) allows the brain to call upon its diverse functions, providing a better likelihood that dates and times will be remembered.

Along with these practical hints, Vanlue investigates the idea of intelligence, suggesting that "smart" and "stupid" may not be hardwired but actually the result of outside encouragement or intimidation. Additionally, a welcome chapter on breaking habits by harnessing the power of both the conscious and the subconscious mind is accompanied by a list of practical, refreshingly simple strategies. While Vanlue's stringent tone may not suit all readers, there is plenty here to get anyone well on their way to becoming a memory master. A clear introduction to maximizing the brain's capacity for recollection.


AMAZON READER REVIEWS




[1] devilangel - Want to be more like the guy in Limitless? This explains how to supercharge your brain. = I love this book so much. Not only did it teach me how to vastly improve my memory, it gave me a huge self-esteem boost! This author is one of the most positive people I have ever experienced and that positive energy transfers through his words so profoundly. The book is incredibly well-written, gets right to the point, and makes everything very easy. I have had brief experiences of photographic memory in the past, so was looking for a way to make those brief experiences a more permanent ability, and this explains how.

Example: when writing a long letter to a friend online and then an error happens and everything gets deleted before I can send, several times I've been able to recall and rewrite the whole thing word for word perfectly by pulling up a photographic picture in my mind of the note I had written and "looking at it" again. So annoying when that happens! That latent ability saved me much frustration! And even made me kind of enjoy the experience! As I always felt so proud and good about myself afterwards for being able to do that. I think it is such a wonderful book, I had to leave a review right away. Very reasonable price too! I'm already noticing improvements and I only just finished reading it. Would be nice if it was added to Kindle Unlimited, because this could help a lot of people. Mass intelligence could end scarcity and solve so many of our current problems like aging and the accompanying culture wars, and suffering. It is important for everyone to be as intelligent as possible! Transhumanists like Ray Kurzweil and others study about the creation of superintelligence with technology and genetics, but if we can start to do it naturally this very moment, even better!!! Memory is clearly a huge aspect of intelligence. So is the ability to vividly visualize.

Nature has certainly given us all the tools to help us help her evolve! That is why I chose to read this book, so I can improve my brain and vastly accelerate my ability to learn well all the subjects necessary to help solve these dire problems of humanity. I hope to have a much more functional photographic memory soon, because my brain already seems to have the latent potential. Apparently, Nikola Tesla had one. No wonder he was so brilliant! At least I was always an excellent speller and did not start out with a bad memory. Another thing the authore explained to me which I desperately needed was a much more positive attitude. I just love how positive he is! It is not a fake or overly cheery kind of positive either. It is so genuine. I had a bad habit of being very negative in some ways and I should not. That is not a healthy way to be. Check out the first chapter or download a sample. I am sure you will be hooked by the first few words just as I was.

[2] Lilly's Dad - Simply put, the book is a must have to improve memory! = Forgot about the meeting on the calendar? Do you remember where you parked your car at the mall? Do you know where your keys are located at this very moment? Are you ready to brief your boss with accuracy and clarity in your upcoming business meeting? The book is a one-stop-shop book on how to gain memory skills that will help one succeed in business and in life. Vanlue asserts that achieving memory improvement essentially deals with hard work and dedication through various techniques, exercises, and tips that will help you to succeed. He talks about photographic memory, listening techniques, and how to use effective note-taking skills to succeed in school and in business. Vanlue believes a positive mental attitude and motivation from within is a key ingredient to successfully acquire memory improvement. His approach is straight to the point and easy for readers to understand, thus making his book a treasured asset to have in the fight to improve memory.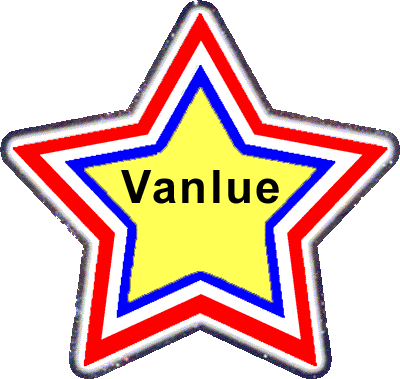 RETURN TO HUMANIST GALAXY
OF SECULAR SCIENCE STARS
Alphabetical Brain Vocabularly
produced by
Infinite Interactive Ideas™