ALPHABETICAL BRAIN™ VOCABULARY
HUMANIST GALAXY
OF SECULAR SCIENCE STARS
JILL BOLTE TAYLOR
September 24, 2021
BOOK #2:
WHOLE BRAIN LIVING:
The Anatomy of Choice and the
Four Characters That Drive Our Life
by Jill Bolte Taylor.
Hay House, 2021
(304 pages)

Quote = "Now neuroscience shows us that our emotional limbic tissue is evenly divided between our two hemispheres. Consequently, each hemisphere has both an emotional brain and a thinking brain." (Paraphrased slightly by webmaster from the publisher's blurb)

Quote = "In this groundbreaking new book, Jill Bolte Taylor presents four distinct modules of cells as four characters which make up who we are: Character 1, Left Thinking; Character 2, Left Emotion; Character 3, Right Emotion; and Character 4, Right Thinking... Everything we think, feel, or do is dependent upon brain cells to perform each function. Since each of the Four Characters stems from specific groups of cells that feel unique inside of our body, they each display particular skills, feel specific emotions, or think distinctive thoughts." (Paraphrased slightly by webmaster from the publisher's blurb)

Quote = "Taylor shows us how to get acquainted with our own Four Characters, observe how they show up in our daily life, and learn to identify and relate to them in others as well. And she introduces a practice called the "brain huddle" which is a tool for bringing the Four Characters into conversation with one another so you can tap their respective strengths and choose which one to embody (use) in any given situation." (Paraphrased slightly by webmaster from the publisher's blurb)

BOOK OUTLINE




note = Numbers in parentheses refer to pages



PREFACE — PEACE IS JUST A THOUGHT AWAY

PART I — A BRIEF LOOK INSIDE YOUR BRAIN

1) MY STORY AND OUR BRAIN

2) BRAIN ANATOMY AND PERSONALITY

3) OUR BRAIN'S TEAM — THE FOUR CHARACTERS

PART 2 — YOUR FOUR CHARACTERS

4) CHARACTER 1 — LEFT BRAIN THINKING

5) CHARACTER 2 — LEFT BRAIN EMOTIONAL

6) CHARACTER 3 — RIGHT BRAIN EMOTIONAL

7) CHARACTER 4 — RIGHT BRAIN THINKING

8) THE BRAIN HUDDLE — Your power tool for peace

9) CONNECTION TO OURSELF — OUR FOUR CHARACTERS AND THE BODY (175-189)

10) CONNECTION WITH OTHERS — Our four characters in romantic relationships (191-203)

11) DISCONNECTION AND RECONNECTION — Our four characters in addiction and recovery (205-234)

12) THE LAST I00 YEARS — OUR FOUR CHARACTERS AND THE INFLUENCE OF TECHNOLOGY (235-258)

13) PERFECT, WHOLE, AND BEAUTIFUL (259-275)

INDEX (277-286)

ACKNOWLEDGMENTS (287-288)

ABOUT THE AUTHOR (289)


AUTHOR NOTES, SUMMARY,
AND BOOK DESCRIPTION




AUTHOR NOTES = Jill Bolte Taylor is a Harvard-trained and published neuroanatomist. In 1996 she experienced a severe hemorrhage in the left hemisphere of her brain causing her to lose the ability to walk, talk, read, write, or recall any of her life. Her memoir, My Stroke of Insight (which is still routinely the #1 book about stroke on Amazon), documented her experience with stroke and eight-year recovery. Now she is a neuroanatomist who teaches at the Indiana University School of Medicine in Bloomington, Indiana.

And she is the National Spokesperson for the Mentally Il and for the Harvard Brain Tissue Resource Center (Brain Bank) and the Consulting Neuroantomist for the Midwest Proton Radiotherapy Institute. Since 1993 she has been an active member of NAMI (National Alliance on Mental Illness). Her story has been featured on the PBS program Understanding Amazing Brain , among others. She was interviewed on NPR's Infinite Mind and ABC News, and was named one of The 100 of the World's Most Influential People of 2008 in Time Magazine. Taylor is a dynamic teacher and public speaker who loves educating all age groups, academic levels, as well as corporations about the beauty of our human brain and its ability to recover from trauma. In 2008 she gave the first TED talk that ever went viral on the Internet, which now has over 27 million views. Also in 2008, Dr. Taylor was chosen as one of TIME Magazine's "100 Most Influential People in the World" and was the premiere guest on Oprah Winfrey's "Soul Series" web-cast.

SUMMARY = Everything we think, feel, or do is dependent upon brain cells to perform that function. Jill Bolte Taylor, The New York Times best-selling author of the book, My Stroke of Insight, blends neuroanatomy with psychology to show how we can short-circuit emotional reactivity and find our way to peace.

BOOK DESCRIPTION = For half a century we have been trained to believe that our right brain hemisphere is our emotional brain, while our left brain houses our rational thinking. Now neuroscience shows that it is not that simple: in fact, our emotional limbic tissue is evenly divided between our two hemispheres. Consequently, each hemisphere has both an emotional brain and a thinking brain. In this groundbreaking new book, Taylor depicts four distinct modules of cells as "Four Characters" which make up who we are: Character 1, Left Thinking; Character 2, Left Emotion; Character 3, Right Emotion; and Character 4, Right Thinking.

Since each of the Four Characters stems from specific groups of cells that feel unique inside of our body, they each display particular skills, feel specific emotions, or think distinctive thoughts. In the book Taylor shows us how to get acquainted with our own Four Characters, observe how they show up in our daily life, and learn to identify and relate to them in others as well. And she introduces a practice called the "Brain Huddle." It is a tool for bringing our Four Characters into conversation with one another so we can tap their respective strengths and choose which one to embody (use) in any given situation.

The claim is that the more we become familiar with each of the characters in ourselves and others, the more power we gain over our thoughts, our feelings, our relationships, and our lives. The book describes how we can discover that we have the power to choose who and how we want to be in every moment. And when our Four Characters work together and balance one another as a whole brain, we gain a radical new road map to deep inner peace.


AMAZON READER BOOK REVIEWS




[1] Book Worm - One Aha! moment after another = As a fan of the author's first book (My Stroke of Insight), and given her impeccable academic credentials, I anticipated this book with great expectations --- and Dr. Jill Taylor Bolton exceeded them by far! I fear my review could never do this book justice. It is a true gift to the world, explaining why we do the things we do and feel the way we do, in resolving the conflicting messaging we receive from our brain. Beyond providing helpful insights into the brain's way operating, the author gives us the tools to apply this knowledge to find a happier balance and more satisfying life experience. For all its scientific grounding, the book also unlocks a deeply spiritual dimension that is an undeniable part of the human experience, albeit often suppressed and derided in a society that values, above all, the rational brain and the gifts of analytical, critical thinking bestowed upon us by the brain cells of left sided hemisphere. Somewhat ironically, I think that people with right brain dominance will enjoy the book far more than the left brain types--since one of its premises is that we should give freer reign to our right brain tendencies and to be less driven by impulses coming from the left hemisphere. Naturally, the left brain thinkers will have none of that. Meanwhile, right brain thinkers will rejoice in this newly found permission (indeed, exhortation) to live in the moment and to embrace its joyful and peaceful serenity. Read more?

[2] F. White - I love this book! = My character 1 is thrilled to have another great puzzle to solve. My character 2 is relieved that the other characters might finally pay attention to her problems. My character 3 can't wait to show it to her clients. My character 4 is feeling a great oneness with Jill Bolte Taylor and everyone else who she knows is reading this book. I have been working on recovery from early childhood trauma for over 20 years. I have followed a lot of modalities and read a lot of books. This is in my list of top five most impactful books I have ever read. This is vertical and horizontal integration at the same time. It is very well written, insightful, intimate, and well organized. I'm looking forward to seeing how I grow and heal after I've had a chance to really metabolize these ideas. I just finished reading it 10 minutes ago. Thank you, Dr. Taylor.

[3] Bret - A profound and life changing book! = Thank you Dr. Jill Bolte Taylor for following up My Stroke of Insight with another paradigm shifting book. I am a licensed psychotherapist and, for years, I have referred any clients dealing with strokes in their own lives or with loved ones to read her first book My Stroke of Insight -- which fundamentally changed their approach of how to approach recovering from a stroke. This new book goes way beyond that one in presenting a coherent anatomical schema for the differing main cognitive states we experience that has a profound impact on what personality traits are operational within us in the moment. This scientific model that explains the significant personality shifts through the 'Four Characters' is revolutionary and promises to have a incalculable impact on psychotherapy and personal growth in general. We now have the road map to understand our four main internal personality types and the information to begin to choose which we are immersed within in the moment. This book is a gift to humanity!

[4] Sporty Arts - I have already improved my outlook and relationships! = Iam still scratching my head on how fast I was able to put in motion Dr. Taylor's techniques of understanding our four Characters and how this insight helps improve relationships with our own self as well as others. She learned the hard way, as a stroke impaired her left brain many years ago. Rebuilding her memories, skills, relationships through the lens of a brain scientist's lens during her recovery was a formidable task and ended up giving her unexpected tools that she generously shares here. I found the humorous descriptions of the Four Characters at the Beach or at Work, just deliciously funny! Dr. Taylor's material is concrete and very usable in everyday life. Reading this book is a win-win for self-discovery and discovery of others and how they/we all interact together.

[5] Judah Christopher Bluemel - Read this ASAP! = Everyone needs to read this book. Put down that self help books and read this first, then finish the other book. We can all make the choice to be at peace and to love our lives at any given moment once you understand which part of the Brain to utilize.

[6] Amazon Customer - Mind blowing! = Knowing little about Taylor's first book that led up to her empowering TED talk, it was fascinating to hear her voice and the adventure she went on. I think it is a look back at how she discovered herself, and it is a way to also educate others about how to find themselves and the 4 characters inside them. MUST READ!

[7] Kindle Customer - Huddle your Brain Team for your best life! = Simple, elegant, easy to understand. Suddenly "my" world makes sense. It really helped me to know where my responses are coming from; and then to pause, evaluate, and decide "Do I want to respond this way or would a different response be better? I love knowing that I have a "brain team" who can work together to help me lead a happier, healthier, more productive life.

[8] Kristine I. Thurston - Ah, So much Wisdom! = I have gained by listening to the chorus of the four characters within my brain. I am recommending this book to all of my friends who are interested this amazing part of our bodies and beings. It is a valuable follow-up to Taylor's first book, My Stroke of Insight.

[9] Freckles [Reviewed in the United Kingdom] - Fascinating! = I love this book. It makes so much sense and has helped me understand myself - and others - at a much deeper level. Highly recommended.

[10] Heather Duffy - [Reviewed in Canada] - Brain health = This is a great book for anyone who read My Stroke of Insight or who just wants to know more about how your brain works.

[11] Sarah Storey [Reviewed in Spain] - Brilliant!! = Loved this book. Very insightful. Something every one of us should know about and understand.

[12] Cathy Mines [Reviewed in Canada] - A must read! = I absolutely love this book, I have been using it in my meditation group and we are all getting so much more out of our practice with the understanding of the four characters!

[13] Barbara at SYNERGYetc® [Reviewed in Canada] - It is a game changer! = This book confirms and clarifies my life, what I think, what I do, how I express myself. Suddenly, I feel normal and I understand me, myself, and I.


REMEMBER ALWAYS:
You Are Your Adaptable Memory!
Click or Tap Star to Return to Humanist Hub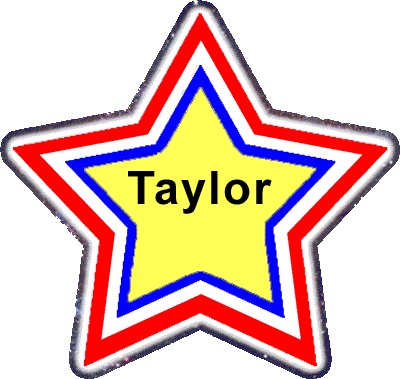 RETURN TO THE HUMANIST HUB
OF SECULAR SCIENCE STARS
ALPHABETICAL BRAIN™ VOCABULARY
produced by
Infinite Interactive Ideas™