ALPHABETICAL BRAIN™ VOCABULARY
HUMANIST GALAXY
OF SECULAR SCIENCE STARS
DANIEL J. SIEGEL
June 17, 2020
MINDFUL BRAIN:
Reflection and Attunement
in the Cultivation of Well-Being.
by Daniel Siegel.
W.W. Norton, 2007 (i-xx, 387 pages)

BOOK OUTLINE




ACKNOWLEDGMENTS (ix-xii)

PREFACE (xii-xx)

[1] The Need (xv-xvi)

[2] The Approach (xvi-xvii)

[3] Interpersonal Neurobiology (xvii-xx)

PART 1— MIND, BRAIN, AND AWARENESS (1-50)

1) A MINDFUL AWARENESS (3-28)

2) BRAIN BASICS (29-50)

PART 2 — IMMERSION IN DIRECT EXPERIENCE (51-86)

3) A WEEK OF SILENCE (53-67)

4) SUFFERING AND THE STREAMS OF AWARENESS (68-86)

PART 3 — FACETS OF THE MINDFUL BRAIN (87-256)

5) SUBJECTIVITY AND SCIENCE (89-107)

6) HARNESSING THE HUB — Attention and the wheel of awareness (108-133)

7) JETTISONING JUDGMENTS — Dissolving top-down constraints (134-163)

8) INTERNAL ATTUNEMENT — Mirror neurons, resonance, and attention to intention (164-188)

9) REFLECTIVE COHERENCE — Neural integration and middle prefrontal function (189-208)

10) FLEXIBILITY OF FEELING — Affective style and an approach mindset (209-227)

11) REFLECTIVE THINKING — Imagery and the cognitive style of mindful learning (228-256)

PART 4 — REFLECTIONS ON THE MINDFUL BRAIN (257-320)

12) EDUCATING THE MIND — The fourth "R" and the wisdom of reflection (259-276)

13) REFLECTION IN CLINICAL PRACTICE — Being present and cultivating the hub (277-287)

14) THE MINDFUL BRAIN IN PSYCHOTHERAPY — Promoting neural integration (288-320)

AFTERWORD — Reflections on reflections (321-328)

APPENDIX 1 — REFLECTION AND MINDFULNESS RESOURCES (329-331)

APPENDIX 2 — GLOSSARY AND TERMS (332-336)

APPENDIX 3 — NEURAL NOTES (337-362)

REFERENCES (363-378)

INDEX (379-387)



Selected Topics Highlighted:

Anterior singulate cortex [ACC] - Executive attention and ACC (114-116, 210-211)
Anterior singulate cortex [ACC] - Functions of ACC (116-117)
Attachment
Attention
Attunement
Automaticity
Awareness
Body
Bottom-up processes
Brain
Brainstem
COAL = Curiosity, Openness, Acceptance, Love
Conceptual thinking: see also Streams of awareness
Education
Emotion
Empathy
Experience
Identity
Integration
Intention
Interoception
Interpersonal relationships
Ipseity
Knowing: see also


streams of awareness; ways of knowing; mindful awareness and knowing; nonconceptual; reflexive; silence and knowing


Language
Learning: see mindful learning
Left brain hemisphere (44-47)
Limbic region (34-35)
Love
Medicine
Meditation
Memory
Middle prefrontal region
Mind
Mindful Attention Awareness Scale (90)
Mindful awareness
Mindful learning
Mindfulness: see Mindful awareness
Mirror neuron system
Morality
Narrative
Narrative function
Neocortex
Nervous system, development (29-30)
Neural integration
Observation
Obsessive compulsive disorder (312-314)
Parenting
Perception
Perspective-taking (242)
Preconceptions
Prefrontal cortex
Presence
Priming: see also Anticipation
Psychotherapy
Reflection
Right brain hemisphere
Rigidity
Science
Self
Self-reflection
Self-regulation
Self-talk (224)
Selfless awareness (80-84)
Self-observational awareness (127-128)
Sensation
Sensory experience
Seventh sense
SIFT = Sensations, images, feelings, thoughts (19)
Social circuitry of brain
Streams of awareness (69)
Subjective experience: see also direct experience
Suffering
Temporal lobe (114)
Therapy: temporal awareness and (20-22)
Time
Top-down processes
Uncertainty
Vertical integration (296-300)
Ways of knowing: (xvi-, 23)
Ways of knowing: Experience (53-86)
Ways of knowing: Science (89, 95-96)
Well-Being
Wheel of Awareness

AUTHOR NOTE, SUMMARY,
AND BOOK DESCRIPTION




AUTHOR NOTE = Daniel J. Siegel is a clinical professor of psychiatry at the UCLA School of Medicine and executive director of the Mindsight Institute. He received a medical degree from Harvard Medical School and his post-graduate medical education was at UCLA. His training is in pediatrics and child, adolescent, and adult psychiatry. Siegel was the recipient of the UCLA psychiatry department's teaching award and several honorary fellowships for his work as director of UCLA's training program in child psychiatry and the Infant and Preschool Service at UCLA.

Other bestsellers about parenting and child development include: [3] The Developing Mind: Toward a Neurobiology of Interpersonal Experience; [4] Brainstorm: The Power and Purpose of the Teenage Brain with Tina Payne Bryson; [5] The Whole-Brain Child; [6] No-Drama Discipline; [7] Parenting from the Inside Out, co-written with Mary Hartzell; and [8] Aware: The Science and Practice of Presence --- The Groundbreaking Meditation Practice. He lives in Los Angeles.

He is known as a mindfulness expert and is working to develop the field of Interpersonal Neurobiology, which is an interdisciplinary view of life experience.

SUMMARY = The book is an exploration of the nature of our mind, from the inside out by Daniel Siegel who is a leading neurobiologist. The book shows readers how personal awareness and attunement can actually stimulate emotional circuits in the brain that can lead to a many physiological benefits.

BOOK DESCRIPTION = This book by Daniel Siegel is the first to integrate neuroscience research with the ancient art of mindfulness. The result is a groundbreaking approach to not simply mental health, but to life in general.

Siegel's illuminating discussions about the power of the focused mind provide a wealth of ideas for clinicians and laypeople alike that can transform our lives and deepen our connections with others and ourselves. Learning the skills of mindfulness can provide greater well-being, resilience, emotional balance, and improved cardiac and immune function.


EDITORIAL BOOK REVIEW




PUBLISHERS WEEKLY REVIEW = Daniel Siegel, co-director of the UCLA Mindful Awareness Center, blends personal experience with scientific research, attempting to capture the spiritual as well as the physiological phenomenon of "mindfulness." He uses the acronym, COAL: "the state of simultaneous Curiosity, Openness, Acceptance and Love" to sum up the definition of what the "mindful brain" means.

Siegel's new book, The Mindful Brain: Reflection and Attunement in the Cultivation of Well-Being, is timely and well-intentioned. But his subject is elusive and his text is peppered with confusing, semi-technical descriptions of mind-states such as meditation and processes such as egocentric and allocentric brain circuitry, which frequently frustrate. Despite this, he does introduce persuasive scientific evidence that meditation and the mindful state not only produce improvement in well-being, but also detectable physical changes in the brain, such as a thickening of the middle prefrontal lobes. He also introduces exotic new vocabulary, such as "ipseity," which refers to the core sense of self beneath the usual personal identity.

If the result of Siegel's combining medicine and mysticism is something of a muddle, he is to be commended for the effort, and his attitude toward science is unique in a medical doctor. He once took a sabbatical from med school after being reprimanded for empathizing with his patients, rather than objectifying them. It is telling that he used the time off to pursue drawing and dancing. Though uneven and weighed down with too many acronyms, this is a notable science title that smartly combines the personal, the clinical and the spiritual.


Click or Tap to Return to Humanist Hub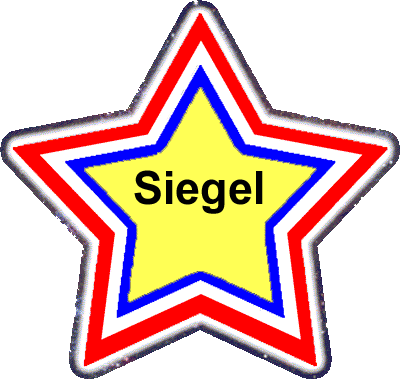 RETURN TO HUMANIST HUB
OF SECULAR SCIENCE STARS
produced by
Infinite Interactive Ideas™