ALPHABETICAL BRAIN™ VOCABULARY
HUMANIST GALAXY
OF SECULAR SCIENCE STARS
RUPERT SHELDRAKE
July 24, 2021
SCIENCE SET FREE:
10 Paths to new discovery
by Rupert Sheldrake. 2012 (390 pages)
[Subject headings = Materialism; Dogmatism]


Quote = "Rupert Sheldrake describes traditional scientific principles as: all of reality is material or physical; the world is a machine, made up of inanimate matter; nature is purposeless; consciousness is nothing but the physical activity of the brain; free will is an illusion; and God exists only as an idea in human minds, imprisoned within our skulls... And he suggests that science should not be a belief-system, but a method of enquiry instead." (From publisher's blurb with slight paraphrasing by webmaster)

Quote = "Sheldrake shows that traditional materialist ideology as he sees it is moribund; under its sway, increasingly expensive research is reaping diminishing returns while societies around the world are paying the price. In the skeptical spirit of true science, Sheldrake turns ten fundamental dogmas of materialistic science into exciting questions, and he shows how they can open up startling new possibilities for discovery." (From publisher's blurb with slight paraphrasing by webmaster)

BOOK OUTLINE






note = Numbers in parentheses refer to pages



PREFACE (1-5)

INTRODUCTION — The "ten dogmas" of modern science (6-12)

[1] The scientific creed (7-8)

note = "ten core beliefs" (7-8)

[2] The credibility crunch for the "scientific worldview" (9-12)

PROLOGUE — Science, religion and power (13-27)

1) IS NATURE MECHANICAL? (28-55)

2) IS THE TOTAL AMOUNT OF MATTER AND ENERGY ALWAYS THE SAME? (56-83)

3) ARE THE LAWS OF NATURE FIXED? (84-108)

4) IS MATTER UNCONSCIOUS? (109-129)

5) IS NATURE PURPOSELESS? (130-156)

6) IS ALL BIOLOGICAL INHERITANCE MATERIAL? (157-186)

7) ARE MEMORIES STORED AS MATERIAL TRACES? (187-211)

8) ARE MINDS CONFINED TO BRAINS? (212-230)

9) ARE PSYCHIC PHENOMENA ILLUSORY? (231-259)

10) IS MECHANISTIC MEDICINE THE ONLY KIND THAT REALLY WORKS? (260-290)

11) ILLUSIONS OF OBJECTIVITY (291-317)

12) SCIENTIFIC FUTURES (318-342)

NOTES (343-357)

REFERENCES (359-380)

INDEX (381-390)


AUTHOR NOTES, SUMMARY
AND BOOK DESCRIPTION




AUTHOR NOTES = Rupert Sheldrake is the former director of studies in biochemistry and cell biology at Cambridge University. He is one of the world's most innovative scientists and lives in London.

SUMMARY = Rupert Sheldrake, the bestselling author of the book, Dogs That Know When Their Owners Are Coming Home, offers an intriguing new assessment of modern day science that can radically change the way we view what is possible. This new book shows the ways science is being constricted by assumptions that have hardened into dogmas, which he believes are not only limiting, but also dangerous for the future of humanity.

BOOK DESCRIPTION = In the book (originally published to acclaim in the UK as The Science Delusion), Sheldrake shows the ways in which science is being constricted by assumptions that have, over the years, hardened into dogmas. According to Sheldrake's interpretation of traditional scientific principles, such as: all of reality is material or physical; the world is a machine, made up of inanimate matter; nature is purposeless; consciousness is nothing but the physical activity of the brain; free will is an illusion; and God exists only as an idea in human minds, imprisoned within our skulls, should be understood to be a method of enquiry rather than a belief-system.

Sheldrake shows that the materialist ideology is moribund; under its sway, increasingly expensive research is reaping diminishing returns while societies around the world are paying the price. In the skeptical spirit of what he calls true science, Sheldrake turns the ten fundamental dogmas of materialism into exciting questions, and shows how all of them open up startling new possibilities for discovery. He claims that his book can radically change your view of what is real and what is possible.


EDITORIAL BOOK REVIEWS




BOOKLIST REVIEW = *Starred Review* The effects of viruses have been known since time immemorial, thanks to the common cold, the flu, and smallpox. But when viruses were physically discovered in the late nineteenth century, it was by elimination; that is, something was discovered that caused disease but wasn't animal, plant, fungus, or bacterium. The electron microscope finally made that something visible, and its basic mechanisms were ascertained by 1950.

What has been discovered about viruses since, however, dwarfs all that previous virological knowledge. For viruses are everywhere, and a recurring motif of Zimmer's information-packed, superbly readable, brief essays is the assay of a substance seawater, human sputum, subterranean warm water segregated for hundreds of thousands of years from the biology of the rest of the world thought to be relatively or positively pure finds it crawling with viruses. Obviously, not all viruses kill or even sicken. In fact, it's not so much a matter of perforce having to live with viruses as not being able to live without them, and not just because they're so tiny, ubiquitous, and numerous but also because they help produce the oxygen we breathe and because some of them disable bacteria toxic to us among other vital things. Absolutely top-drawer popular-science writing. -- Ra Olson.

CHOICE REVIEW = A Planet of Viruses is a brief, highly accessible introduction to viruses and their impact on the world. Zimmer, an award-winning science journalist, author, and Yale University lecturer, traces the history of people's understanding of viruses, using stories of specific viruses to illustrate biological principles: how epidemiology led to an understanding of cervical cancer being a sexually transmitted infection, how viruses evolve to infect new species, and how war and politics can be roadblocks to disease eradication. The accounts also illustrate ethical issues in virology: should strains of deadly viruses be maintained in secure laboratories in order to study them, or is it better to destroy the viruses completely? The book includes six pages of scholarly references for further reading. Though geared to general readers, the book may also interest students in the life and health sciences. The second edition was updated to include new viral outbreaks and recent research findings. Libraries with the first edition (CH, Oct'11, 49-0845) should consider purchasing the second edition. Summing Up: Highly recommended. All undergraduate students and general audiences. -- Jolene M. Miller, University of Toledo.


REMEMBER ALWAYS:
You Are Your Adaptable Memory!
Click or Tap Star to Return to Humanist Hub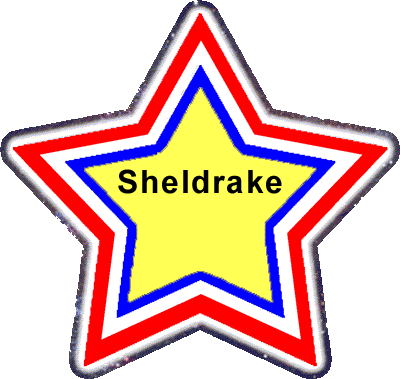 RETURN TO THE HUMANIST HUB
OF SECULAR SCIENCE STARS
ALPHABETICAL BRAIN VOCABULARY
produced by
Infinite Interactive Ideas™