ALPHABETICAL BRAIN™ VOCABULARY
HUMANIST GALAXY
OF SECULAR SCIENCE STARS
ADAM RUTHERFORD
September 24, 2020
HUMANIMAL:
How homo sapiens became nature's
most paradoxical creature:
a new evolutionary history
by Adam Rutherford.
The Experiment, 2019 (240 pages)

[Note: Originally published in Great Britain
by Weidenfeld & Nicolson in 2018 under title: The
book of humans: the story of how we became us]

BOOK OUTLINE




LIST OF ILLUSTRATIONS (page ix)

INTRODUCTION (pages 1-15)

PART 1 — HUMANS AND OTHER ANIMALS (pages 17-75)

1) TOOLS (pages 19-28)

[1] WHAT IT TAKES TO BE A MAKER (pages 29-33)

[2] TOOLED-UP ANIMALS (pages 34-36)

[3] SPONGING DOLPHINS (pages 37-40)

[4] THE BIRDS (pages 41-45)

[5] FIERY THE ANGELS FELL (pages 46-56)

[6] WAR FOR THE PLANET OF THE APE (pages 57-65)

[7] FARMING AND FASHION (pages 66-75)

2) SEX (pages 77-131)

[1] THE BIRDS AND THE BEES (pages 83-89)

[2] AUTOEROTICISM (pages 90-94)

[3] MOUTHING OFF (pages 95-98)

[4] WHOLE LOTTA LOVE (pages 99-105)

[5] HOMOSEXUALITY (pages 106-119)

[6] AND DEATH SHALL HAVE NO DOMINION (pages 120-122)

[7] SEX AND VIOLENCE (pages 123-131)

PART 2 — THE PARAGON OF ANIMALS (pages 133-214)

3) EVERYONE IS SPECIAL (135-138)

4) GENES, BONES, AND MINDS (139-141)

5) 24 - 2 = 23 (143-152)

6) HANDS AND FEET (153-136)

7) TRIPPINGLY ON THE TONGUE (157-164)

note = Importance of FOXP2 (160-161)

note = Significance of FOXP2 in human evolution and

note = Use evolution of science data (160-161)

note = Chomsky - switch hundreds of generations ago etc (163)

8) SPEAK NOW (165-167)

9) SYMBOLISM IN WORDS (169-175)

10) SYMBOLISM BEYOND WORDS (177-185)

11) IF ONLY YOU COULD SEE WHAT I'VE SEEN WITH YOUR EYES (187-191)

12) KNOW THYSELF (193-195)

13) JE NE REGRETTE RIEN (197-202)

note = Katherine Hepburn quote ="I have many regrets, and I am sure everyone does. The stupid things you do, you regret... if you have any sense, and if you do not regret them, maybe you are stupid." (199)

14) TEACH A VILLAGE TO FISH (pages 203-208)

15) THE PARAGON OF ANIMALS (pages 209-214)

note = Life is continuous on Earth: "endless forms most beautiful." from Charles Darwin in his book: The Origin of Species [by Natural Selection in 1859] (page 214)

You are ___________???
You are a Homo sapiens
You are a great ape
You are a simian
You are a primate
You are a mammal
You have a background
You are an animal
We are the paragon of animals

ACKNOWLEDGMENTS (pages 217)

REFERENCES (pages 219-230)

INDEX (pages 231-240)



Selected Topics Highlighted:


Agriculture
Acheulian Tool Kit


AUTHOR NOTE, SUMMARY,
AND BOOK DESCRIPTION




AUTHOR NOTE = Adam Rutherford, PhD, is a science writer and broadcaster. He studied genetics at University College London, and during his PhD on the developing eye, he was part of a team that identified the first known genetic cause of a form of childhood blindness. His previous books are A Brief History of Everyone Who Ever Lived — finalist for the National Book Critics Circle Award in nonfiction — and Creation, which was shortlisted for the Wellcome Book Prize. He writes and presents BBC's flagship weekly Radio 4 program Inside Science; The Cell for BBC Four; and Playing God (on the rise of synthetic biology) for the leading science series Horizon; in addition to writing for the Guardian.

SUMMARY = Adam Rutherford explores the profound paradox of the "human animal." Looking for answers across the animal kingdom, he finds that many things once considered exclusively human are not. It reveals what unequivocally makes us animals — and also why we are truly extraordinary.

BOOK DESCRIPTION = The book, Humanimal, is a new evolutionary history --- a synthesis of the latest research on genetics, sex, migration, and much more. Evolutionary theory has long established that humans are animals: Modern Homo sapiens are primates who share an ancestor with monkeys and other great apes. We are not the only species that communicates, makes tools, or has sex for reasons other than procreation. For example, in Australia, raptores have been observed starting fires to scatter prey; in Zambia, a chimp named Julie even started a "fashion" of wearing grass in one ear.

And our genome is 98 percent identical to a chimpanzee's. Yet we continue to think of ourselves as exceptional. Are we? Why has it happened that we have developed a culture far more complex than any other and what does it say about us? The book was published in the United Kingdom under the title The Book of Humans.


EDITORIAL REVIEWS




LIBRARY JOURNAL REVIEW = British geneticist Adam Rutherford (A Brief History of Everyone Who Ever Lived) explores how humans resemble and differ from other living beings. Noting that the human genome has 23 pairs of chromosomes, only one pair fewer than other great apes, he presents a wide-ranging discussion of why, despite small genetic differences, human capabilities surged ahead of those of other creatures. In a section on the use of tools, for example, he considers how other animals can construct tools and use fire, abilities once thought to be unique to humans.

Rutherford provides intriguing illustrations for his points, such as certain dolphins who use live sponges as nose guards when they go after prickly prey, and hawks who light twigs from wildfires so that they can spread the fire and draw prey out of hiding. In an amusing section on sex, he ponders why so little of it is actually for procreation. He also explores the human physical structures that enabled language and our development of consciousness and a sense of regret. Rutherford speculates in conclusion that our development of social culture is what may have made humans "the paragon of animals." VERDICT Engaging, accessible, and highly recommended. – Caren Nichter, Univ. of -Tennessee at Martin

PUBLISHERS WEEKLY REVIEW = Rutherford (A Brief History of Everyone Who Ever Lived), a science journalist and BBC radio host, assembles an enlightening "compendium of that which unequivocally fixes us as animals, and simultaneously reveals how we are extraordinary." He focuses primarily on three broad topics-tool usage, sex, and communication-looking closely at the myriad ways that other animals resemble humans.

By describing instances of crows who "manufacture and use hooked tools to fish out fat grubs" and works of art created by Neanderthals over 64,000 years ago. Among other topics, Rutherford teaches a great deal about the basics of evolutionary relationships, while cementing homo sapiens's position as just another member, among many, of the animal kingdom. But he also looks beyond those similarities to explore what makes humanity unique, concluding that while there is a continuum of types of cultures across the animal kingdom, humans reside at one end of that spectrum.

Rutherford observes: "we stand apart most significantly... in cultural accumulation and transmission," since "many animals learn" but "only humans teach." Rutherford's entertaining work offers a refreshing and perspective-altering view of the complex history of life on Earth.

CHOICE REVIEW = In Humanimal, Rutherford, a science journalist, draws on findings from molecular biology, anthropology, and linguistics, among other fields, to survey what makes humans simultaneously singular among and similar to other animals. The result is an engaging, entertaining, and highly accessible account. The book is punctuated with footnotes, useful for readers who wish to delve into specific anecdotes from natural history but unobtrusive for readers who prefer to approach the book as a freestanding narrative.

Rutherford's interweaving of long-standing findings with very recent discoveries nicely underscores his central argument: that we are just beginning to understand the remarkable capacities of non-human animals and their relevance to the evolution of human behavior. Pencil drawings by Alice Roberts nicely highlight some memorable behaviors in non-human animals, including fire-spreading by a bird and tool use by a dolphin. While individual chapters (e.g., one that serves as an overview of genetics and genomics) will be of lower interest for specialists, the book as a whole will be enjoyable and thought provoking for readers of diverse interests and expertise. Summing Up: Recommended. All levels. -- Diane Patricia Genereux, Broad Institute of Harvard University and Massachusetts Institute of Technology.

THE NEW YORK TIMES BOOK REVIEW = Rutherford describes the book, Humanimal, as being about the paradox of how our evolutionary journey turned "an otherwise average ape" into one capable of creating complex tools, art, music, science, and engineering. It is an intriguing question, one his book sets against descriptions of the infinitely amusing strategies and antics of a dizzying array of animals.


Click or Tap to Return to Star List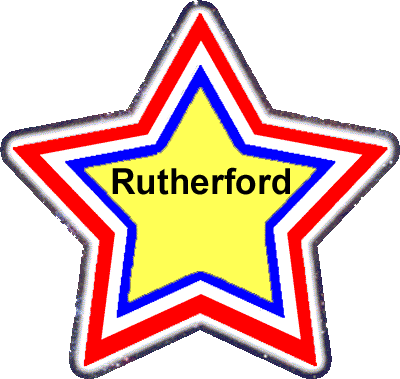 RETURN TO HUMANIST GALAXY
OF SECULAR SCIENCE STARS
produced by
Infinite Interactive Ideas™