ALPHABETICAL BRAIN™ VOCABULARY
HUMANIST GALAXY
OF SECULAR SCIENCE STARS
MARK PAGEL
January 17, 2021
WIRED FOR CULTURE:
Origins of the Human Social Mind
by Mark D. Pagel.
W.W. Norton, 2012
(i-xi, 416 pages)

BOOK OUTLINE






Note = Numbers in parentheses refer to pages



Quote = "A unique trait of the human species is that our personalities, lifestyles, and world views are shaped by an accident of birth — namely, the culture into which we are born. It is our cultures and not our genes, which determine what foods we eat, what languages we speak, what people we love and marry, and what people we kill in war. But how did our species develop a mind that is hardwired for culture — and why?" (from book's blurb)

Quote = Pagel asks the question: "Have we been domesticated by culture?" His answer is a definitive: "Yes!" (from a reviewer)

PREFACE (vii-xi)

INTRODUCTION — THE GAMBLE (1-15)

PART 1 — MIND CONTROL, PROTECTION, AND PROSPERITY (17-68)

PROLOGUE (19-27)

1) THE OCCUPATION OF THE WORLD (29-68)

2) ULTRA-SOCIALITY AND THE CULTURAL SURVIVAL VEHICLE (69-98)

3) THE DOMESTICATION OF OUR TALENTS (99-131)

4) RELIGION AND OTHER CULTURAL "ENHANCERS" (132-169)

PART 2 — COOPERATION AND OUR CULTURAL NATURE (171-266)

PROLOGUE (173-177)

5) RECIPROCITY AND THE SHADOW OF THE FUTURE (179-202)

6) GREEN BEARDS AND THE REPUTATION MARKETPLACE (203-232)

7) HOSTILE FORCES (233-266)

PART 3 — THE THEATER OF THE MIND (267-340)

PROLOGUE (269-266)

8) HUMAN LANGUAGE — The voice of our genes (275-306)

9) DECEPTION, CONSCIOUSNESS, AND TRUTH (307-340)

PART 4 — THE MANY AND THE FEW (341-369)

PROLOGUE (343)

10) TERMITE MOUNDS AND THE EXPLOITATION OF OUR SOCIAL INSTINCTS (345-369)

Quote = "Large groups of humans can be led by a small number of elite for the same reasons as termites, ants, bees, and wasps." (345)

[1] A dilemma (345-349)

[2] Local rules and the emergence of self-organization (349-358)

[3] The economies of scaling (358-363)

[4] Viscosity and the maintenance of small worlds (364-366)

[5] Otherness and the dilution of ties (366-369)

note = "How is it that words like 'race' and 'ethnicity' so easily --- even if inadvertently and wrongly --- find their way into discussions of migration, multiculturalism, and globalization? The answer is clear, and it has nothing to do with racism or ethnicity and everything to do with statistics and our nature." (367-368)

note = "Humans evolved to live in small isolate groups and are finely tuned to seek people of common values an allegiances. Shared markers of what people perceive as race and ethnicity, then often come to be taken as statistical markers of common values, and that precious oil called 'trust' naturally flows. We do this calculation... without thinking." (368)

note = "We are like this because all that is required for it to have been a successful strategy throughout our history is that markers of common ethnicity were a better-than-chance predictor of common culture, and thus common goals and values. In the long run, individuals playing better-than-chance strategies will out compete those that do not, however distasteful we might find those strategies in the modern world." (368)

note = "This is not to say that the 'ethnic-marker-equals-common-value' strategy is the best one, or even desirable. It just means that it might have worked at the individual level and not been surpassed in a general way throughout our history. The language of multiculturalism slides into ethnic and racial categories so easily as a result of the all-too-human (even if all-too-fallible) search for common values because, in the end, our success as a species has come from cooperation." (368)

note = "Does this make us all racists, bigots, or xenophobes deep down? No, we are far too clever for that. The very feature of our social existence that makes us unique --- our ability to cooperate with others --- makes us uniquely among the animals capable of moving beyond the divisive politics of race, ethnicity, and multiculturalism. Were we as mindless as apes and ants, this would be impossible: they are racists and xenophobes, and unlike us, this is inflexibly hard—wired in them. Their behavior is based almost exclusively on common genetic ancestry. Ours is not. What our history has demonstrated is that we humans will get along with anyone who wishes to play the 'cooperation game' with us." (368)

note = "The returns of cooperation, trade, and exchange that derive from that part of our nature have historically trumped our guesswork based on markers of ethnicity or other features. And they always will! It would be glib to suggest that the answers to 200,000 years of our history are this easy; but our nature can point the way. That way is not necessarily to seek to use our incomparable intelligence to rebel against the dictates of our genes. The message of this book is that our genes have created in us a 'machine' capable of greater inventiveness and common good than any other on Earth." (368-369)

note = "The key is to provide or somehow create among people stronger clues of trust and common values than might otherwise be suggested by the highly imprecise markers of ethnicity or cultural differences that we have used throughout our history. We can encourage the conditions that give people this sense of shared purpose and shared outcomes. That is the recipe that carried us around the world beginning around 60,000 years ago, and it still works. Looking around the great cosmopolitan cities of our world, it is hard to avoid the conclusion that this is already happening." (369)

REFERENCES (371-382)

BIBLIOGRAPHY (383-392)

INDEX (393-416)

Agriculture
Altruism
Altruism, cultural
Animals
Art
Brain
Cells
Genes
Children
Cities
Competition
Consciousness
Competition
Culture
Dawkins, Richard
Death
Deception
Decision-making
DNA
English language
Environments
Evolution
Evolutionary biology
Extinction
Fairness, sense of
False beliefs
Gender differences
Genes
Genetic factors
Genomes
Group commitment
Group identity
Hairlessness
Homo
H. sapiens sapiens
Hunter-gatherers
Ideas
Identity
Imitation
Immune system
Infants
Innovation
Intelligence
Inventiveness
Knowledge
Languages
Languages, words of
Learning
Memory
Parasites
Parochialism
Phenotypes
Population sizes
Reciprocal altruism
Religions
Sexual selection
Social intelligence
Social learning
Specialization
Suicide
Survival of the fittest
Survival strategies
Talents
Theory of mind
Tribal groups
Violence
Warfare
Women
Writing

AUTHOR NOTE, SUMMARY,
AND BOOK DESCRIPTION




AUTHOR NOTE = Mark Pagel is a fellow of the royal society and a professor of evolutionary biology at the University of Reading. He lives in Oxford, England.

SUMMARY = How did our species develop a mind that is hardwired for culture — and why? Mark Pagel is an evolutionary biologist who tracks this intriguing question through the last 80,000 years of human evolution. The book provides surprising new insights into what it means to be human.

BOOK DESCRIPTION = This fascinating, far-reaching study describes how the innate capacity of our species for culture has altered the course of our social and evolutionary history. The culture into which we are born has shaped our personalities, lifestyles, and world views --- by the accident of our birth. Thus it is our cultures --- not our genes, which determine what foods we eat, what languages we speak, what people we love and marry, and what people we kill in war.

The book shines light on the defining attributes of our species; namely, art, morality, and altruism, self-interest, deception, and prejudice. And it reveals how an innate propensity to contribute and conform to the culture of our birth enabled human survival and progress in the past and continues to influence our behavior today.


EDITORIAL BOOK REVIEWS




LIBRARY JOURNAL REVIEW = Pagel (evolutionary biology, Univ. of Reading, UK) examines the evolution of human nature in the tradition of Richard Dawkins's The Selfish Gene. Pagel, taking the gene-focused approach fostered by Dawkins, extends the discussion from bodies as vehicles used to promote our genes, to culture as another, bigger vehicle driven to do the same.

Pagel argues humans evolved for culture. Furthermore, culture, not unlike genes and natural selection, was selected for knowledge, beliefs, and practices that contribute to the success and survivability of the human species. This cultural selection has set us apart from other species and continues to drive the selection of genes that extend the biology behind our cultural eminence, such as genes for larger brains.

Likewise, cultural selection contributes insights into such other aspects of human nature as the arts, communities, languages, morality, religion, and other behaviors. VERDICT Paul Ehrlich's Human Nature: Genes, Culture, and the Human Prospect explores similar territory but takes a more contrarian position against a gene-driven evolution of behavior. Pagel's book is recommended for readers interested in human evolution and human nature. – Scott Vieira, Sam Houston State Univ. Lib., Huntsville, TX

PUBLISHERS WEEKLY REVIEW = "80,000 years ago... our genes undertook a remarkable gamble," writes Pagel, an evolutionary biologist at the University of Reading in England. Our genes "handed over control to ideas," and as a result, humans became the earth's dominant species. Culture became "a second great system of inheritance to stand alongside our genes — a new way of transmitting information from one generation to the next, shortcutting the normal genetic routes of inheritance." Pagel does an excellent job of using evolutionary biology to discuss the origins of religion, music, and art, and the reasons why, cross-culturally, we generally share a sense of morality. One of the more provocative questions Pagel asks is, "Have we been domesticated by culture?" His answer is "yes!"

Culture, he asserts, has altered us in much the same way we have altered wild canines, The technologies we have developed exploit our innate, genetically endowed abilities, but they require more domesticated skills-such as mental agility rather than brute strength. Pagel also says that humans have a unique ability to cooperate. This ability, he explains, rather optimistically, allows us to overcome our evolutionary heritage and "makes us capable of moving beyond the divisive politics of race, ethnicity, and multiculturalism."

BOOK LIST REVIEW = *Starred Review* Herbert Spencer got it wrong. True Social Darwinism does not mean ruthlessly inhuman competition. Rather, it means the emergence of cooperation and altruism as vital parts of the astounding set of distinctively human adaptations called culture. Arguing this point, Pagel invokes Richard Dawkins' notion of memes as cultural units that compete for survival in social life in the same way genes compete for reproduction in biological life. Readers soon see how the memes that foster trust, division of labor, and intergenerational learning have flourished in small groups of related individuals. But Pagel also highlights the dynamics of kin groups in incubating memes for deceit, prejudice, and violent aggression toward out-groups.

Yet by ferreting out the hidden implications of game theory, sociolinguistics, and the mnemonics of music, Pagel shows that cosmopolitan civilizations can transcend such destructive impulses and so sustain very large yet harmonious societies. Some readers, to be sure, will resist the explanation of even religious worship and artistic creativity in terms of biological science. But readers of diverse perspectives will recognize the timely wisdom in his concluding reflections on the challenge humans now face in overcoming deeply ingrained ethnic jealousies by developing much more inclusive new conceptions of culture. – Christensen, Bryce

CHOICE REVIEW = The emergence of large-scale cooperation to achieve a desired goal, even among unrelated individuals, is a hallmark of human cultural evolution. Taking a formal comparative and evolutionary approach, Pagel (Univ. of Reading, UK) addresses the duality of human nature in which selfless yet costly altruistic acts toward fellow humans are balanced with cruel and grisly forms of aggression (e.g., war and genocide) against those whom people deem their enemies. Shared knowledge and cultural transmission of learned behaviors --- from customs and belief systems to technical skills and language --- become the basis of group membership and self-identity, ultimately driving geographic variation among modern human populations and, perhaps most importantly, the distinction between "us" and "them."

The author draws from a wide variety of studies in culture, evolution, genetics, linguistics, and psychology to develop a comprehensive understanding of human cultural evolution over the past 80,000 years. Within the highly social context of human societies, the reputation of individuals can become a stronger evolutionary pressure than natural selection and thus drive the persistence of maladaptive behaviors. In sum, this is a thorough, well-researched, and important contribution to understanding the biological and social adaptations in modern humans. Summing Up: Highly recommended. Academic and general readers, all levels. R. A. Delgado Jr. University of Southern California.


Click or Tap to Return to Star List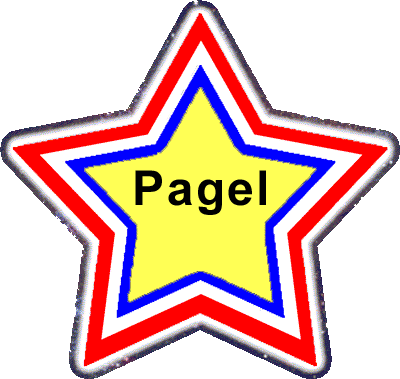 RETURN TO HUMANIST GALAXY
OF SECULAR SCIENCE STARS
produced by
Infinite Interactive Ideas™