ALPHABETICAL BRAIN™ VOCABULARY
HUMANIST GALAXY OF
SECULAR BRAIN SCIENCE STARS
December 15, 2019
REMEMBERING:
What 50 Years of Research with Famous
Amnesia Patient H.M. Can Teach Us
about Memory and How It Works.
by Donald G. MacKay
Prometheus Books, 2019 (400 pages)
BOOK OUTLINE




INTRODUCTION (pages 1-14)

SECTION 1 — THE BROKEN MEMORY MYSTERY (pages 9-88)

1) WE'RE ALL FORGETTERS, SAMANTHA (pages 11-27)

2) WEIRD NEWS, INADEQUATELY RESEARCHED (pages 29-45)

3) HOW CAN YOU HELP VULNERABLE MEMORIES SURVIVE? (pages 47-52)

4) CREATIVE AGING — A silver lining (pages 53-68)

5) WHAT IS IT LIKE TO BE YOU, HENRY? (pages 69-80)

6) WELCOME TO HENRY'S LIFESAVING CONTRACT WITH SCIENCE! (pages 81-88)

SECTION 2 — THE ENGINES OF MEMORY AND MIND (pages 89-153)

7) THE NEW MEMORY FACTORY (pages 91-106)

8) FETCH THAT MEMORY, BROWSER (pagas 107-130)

9) HUMPTY DUMPTY AFTER HIS FALL (pages 131-139)

10) PUTTING HUMPTY DUMPTY TOGETHER AGAIN (pages 141-153)

SECTION 3 — AWARENESS OUT OF THE BLUE (pages 155-239)

11) CAN YOU CREATE NEW CONCEPTS, HENRY? (pages 157-168)

12) CREATIVE COMPREHENSION IN EVERYDAY LIFE (pages 169-174)

13) THE MAN WHO MISTOOK A WASTEBASKET FOR A WINDOW (pages 175-184)

14) THE MYSTERIOUS FACE IN THE MIRROR (pages 185-200)

15) METAPHORS BE WITH YOU, HENRY (pages 201-208)

16) WHAT'S IN A NAME, HENRY? (pages 209-221)

17) THE HIPPOCAMPUS HAS A SHADOW, HENRY (pages 223-231)

18) SHE SAID WHAT TO WHOM, HENRY? (pages 233-239)

SECTION 4 — OUT OF THE BLUE CREATION (pages 241-306)

19) HOW MUCH "HER" DO YOU WANT, HENRY? (pages 243-254)

20) WHAT'S NEW, HENRY? (pages 255-268)

21) UNINVITED INVADERS OF THE MIND (pages 269-286)

22) HOW CREATIVE ARE YOU, HENRY? (pages 287-292)

23) YOU'RE NOT KIDDING, HENRY (pages 293-306)

SECTION 5 — COMPENSATING FOR CATASTROPHE (pages 307-328)

24) PLAY IT AGAIN, HENRY (pages 309-316)

25) DO YOU REMEMBER WHAT'S-HER-NAME, HENRY? (pages 317-328)

SECTION 6 — CELEBRATION AND COMMEMORATION (pages 329-342)

26) LETS CELEBRATE A PROMISE FULFILLED, HENRY (pages 331-342)

ACKNOWLEDGMENTS (pages 343-344)

APPENDIX — Timeline of my research with Henry and major events in his life (pages 345-348)

NOTES (pages 349-375)

INDEX (pages 377-400)

Procedural memory
Questions for reflection
Reading
Relearning
Repetition learning
Rule-governed combination process (chuncking)
Self-correction
Sentence comprehension
Social interaction
Speech errors
Spelling
Synapses
Temporal lobe
Test your memory
Thalamus (229, 230)
Visual cognition
Walking, importance (126-127)
Ways to preserve memory of common and uncommon words (47-48)
Word memories
Words


AUTHOR NOTES, SUMMARY,
AND BOOK DESCRIPTION




AUTHOR NOTES = Donald G. MacKay, PhD, is currently a Research Professor of Psychology at UCLA (University of California, Los Angeles). He founded the UCLA Cognition and Aging Lab, and is Co-Director of the UCLA Language, Emotion and Memory Lab (LEMLAB). He has delivered over 200 invited talks around the world and has published over 145 scientific papers and two scholarly books on topics related to memory research.

SUMMARY = This book summarizes the results of a revolution in the scientific understanding of memory, mind, and brain that began in 1953 when a twenty-seven-year-old man underwent brain surgery to remedy life-threatening epilepsy. Written in an accessible style, this engaging narrative combines personal vignettes into Henry's life with important new findings about memory and brain functions.

BOOK DESCRIPTION = His name was Henry Moliason, but until recently, the general public knew him only as H.M. Henry's operation inadvertently destroyed his hippocampus, the brain's engine for forming new memories. He suffered catastrophic memory failures for the rest of his life. Henry soon became the most studied amnesiac patient in the history of the world and also the most famous.

MacKay worked with Henry for fifty years. This book focuses primarily on the lessons of the still ongoing revolution that Henry inspired for readers wishing to maintain the everyday functioning of their memory, mind, and brain. The research done with Henry has shown how to keep memory sharp at any age and acquire ways to offset the degradation that aging and infrequent use inflict on memory. It has also given scientists insights into the different types of memory — for example, memories of events, facts, skills, words, and visual experiences — and the likelihood of forgetting each type of memory. Finally, it has revealed the profound importance of memory: memory decline impacts even such seemingly unrelated aspects of mind as the ability to plan, to comprehend, to detect and correct errors, to appreciate humor, to perceive the visual world, to imagine hypothetical events, and to create novel ideas.


EXCERPT - CHAPTER 1 =
WE'RE ALL FORGETTERS, SAMANTHA




"Where do forgotten memories go -- the missing keys, the lost names of close friends and the when-did-we-say-we'd-meets? Into the blue." by Billy Collins, in the The Blue, 1988

The tip-of-the-tongue experience is a classic example of forgetting. It happened to me in 2014 during an interview with a news reporter, Samantha Kimmey. She wanted to interview me after reading my just-published article about Henry M., a famous amnesic patient she had heard about as an undergraduate major in psychology. The purpose of her interview was to find out whether my research with Henry could help her readers understand and cope with memory failure. That simple question became the theme for this book. Remembering shows how normal people can maintain their memory, mind, and brain in ways that Henry could not.

Samantha interviewed me in my home two dozen miles northwest of San Francisco. Before her first question, I wanted to tell Samantha a story from thirty years earlier about the charismatic editor of her Pulitzer-Prize winning newspaper. I could hear his voice and picture his face. I just needed his name. It was on the tip of my tongue. Nothing emerged.

Struggling with my silent memory failure, I stared past Samantha out the picture windows of my office. I studied the beautiful rolling hills created by earthquakes along the San Andreas fault. Still no name.

Hiding my frustration and embarrassment, I returned my focus to the interview. Samantha's first question was, "What happened to Henry?"

At age twenty-seven, Henry was experiencing several epileptic seizures a day. He could have fallen down a stairwell and killed himself. The possibilities for catastrophic accidents triggered by a grand mal convulsion were endless.

In 1953, a neurosurgeon in Hartford, Connecticut, Dr. William Scoville, surmised that the hippocampal region was the source of Henry's seizures. With consent from Henry and his parents, Scoville decided to remove that trouble-spot. He drilled small holes in Henry's skull above his eyes and inserted thin metal tubes into the medial temporal lobe near Henry's midbrain --- the could tell exactly where they were with X-rays. He then carefully removed about half of the hippocampus via suction surgery. Also inadvertently destroyed was the amygdala, a structure near the hippocampus that is associated with emotion, especially fear. However, the best available evidence then and now indicates that Henry's cortex was virtually intact. Targeting a specific subcortical brain structure while leaving the cortex undamaged explains the scientific significance of Scoville's operation--the first of its kind. Equally important, the surgery effectively cured Henry's epilepsy and may have saved his life.

Soon after Henry's surgery it became obvious that something was terribly wrong. He could no longer remember things he had done hours, minutes, or even seconds earlier. Subsequent research on Henry's deficits revealed that the surgical team had inadvertently removed Henry's engine for forming new memories. Scoville quickly put out the word to other MDs: "Never repeat this procedure."

Henry's brain and behavior soon became a source of intense scientific scrutiny. Well looked after at a nursing home near Boston, Henry devoted the remaining years of his life to serving science. He participated in hundreds of psychological experiments at the Massachusetts Institute of Technology (MIT). He bequeathed his brain to MIT and died in 2008 at age eighty-two.

Samantha questioned the value of research with Henry. Her concern foreshadowed some controversial issues raised in the 2016 book by Luke Dittrich, Patient H.M.: A Story of Memory, Madness, and Family Secrets. One reader of Dittrich's book compared Henry's fateful operation to the procedures that Nazi brain surgeons performed on concentration-camp victims without their consent--just to see what would happen. I disagree with that comparison. The Nazis violated the Nuremberg Code that outlawed unwanted experimental surgery on humans. Scoville did not. He obtained the appropriate consent to perform Henry's operation. The Nazis were malicious. Scoville was not. He hoped to cure Henry's life-threatening epilepsy and largely succeeded. In 1953, nobody knew that Scoville's surgery would shatter Henry's memory. No scientific evidence at the time indicated that the hippocampal region was critical to forming new memories.

Another reader of Dittrich's book compared post-surgery research with Henry to experiments performed by Nazi psychologists on Jews for the sole benefit of Luftwaffe pilots. This analogy is inappropriate. Henry freely chose to participate in psychological experiments and he benefited immensely from that decision. He enjoyed, in his words, "helping science." Researchers in return ensured that he did not end up in a back ward of a psychiatric institution, forgotten and neglected.

Contributing to human knowledge also added meaning to Henry's life. He was able to interact with some of the sharpest minds on the planet. Young scientists with twice his education looked up to him. They promised Henry that what they learned about him would "help others."

Remembering tries to make good on that promise. Henry is on a continuum with normal people. Like Henry, we all sometimes misunderstand, misperceive, misremember, and think or act inappropriately. The book describes insights into Henry's catastrophic memory impairments, cognitive deficits and compensation strategies, together with what they indicate about how the normal human mind functions and occasionally breaks down in everyday errors. These insights can help the rest of us understand our cognitive strengths, put our periodic errors in perspective, and offset our occasional memory failures.

[Webmaster Note: From middle pages 14 to middle pages 19 are omitted in this publisher's excerpt]

"Why do memories degrade over time?" asked Samantha. One factor is disuse. Words you rarely use suffer memory degradation, but not ones you use every day. If you have not used a word in months, then it's vulnerable to decay. Henry illustrated this vulnerability for lentil, a familiar word he rarely used. When asked for a definition, Henry said lentil was a "combination word" meaning "lent and till, area and time of." He no longer comprehended what lentil meant.

Aging is another factor. Memory degradation increases as normal people grow older. Difficulties in spelling, word-finding, and word-comprehension gradually worsen even though vocabulary usually continues to grow until the late seventies. However, Henry's difficulties worsened with aging at an abnormally rapid rate. Normal people can relearn and restore their memories for words degraded by aging and disuse, but Henry was not normal. He could not relearn forgotten words because his neural regions essential for new learning had been removed.

To illustrate the combined effects of aging and disuse, I told Samantha about my frustrating tip-of-the-tongue experience as she began our interview. Dave Mitchell, the editor of her famous newspaper back in 1984, was a friend of mine, but thirty years later, his name escaped me. However, the name came back to me during our interview, first the letter M, then "Mitchell," and finally, "Dave." Aging combined with a prolonged period of disuse had delayed retrieval of a name that once came readily to mind.

I now surprised Samantha with a question: "Can you guess the best way to prevent memory degradation?" It's exercise. Regular moderate exercise increases the blood flow to the brain and facilitates release of a protein known as Brain Derived Neurotrophic Factor (BDNF). By strengthening the synaptic links between neurons, BDNF may shore up the billions of memories stored in the brain of older adults. Exercise is especially important for older adults who want to keep their memory sharp. It's a hot research topic right now.

"Is memory decay inevitable?" Samantha wondered. Normal individuals can't control the fundamental causes of memory degradation, aging, and disuse. But unlike Henry, we can control relearning. After completely forgetting something, we can relearn it. Relearning revivifies a memory and resets the degradation clock.

Something else we can control is engagement. Keep active. Keep trying to remember. Take part in intellectual discussions. Stay socially connected. An active approach to life can help strengthen vulnerable memories. Your memories for everyday words such as "he" are not vulnerable. By one estimate, you will use "he" in its different forms--"his," "himself," "him"--at least 20 million times over your lifetime. You only have to worry about rarely used words.

You also control how much and how often you exercise. I get up from my computer, stretch, and take a short walk every hour and a half. I'm in aqua-aerobics groups. I'm in hiking groups. We talk as we walk along. Exercise and social engagement have toned up my body, mind and brain.

"Does what you've discovered have any practical applications?" Samantha asked. "My friends warned me you might ask that question," I said. They wanted me to emphasize that pure research is important without foreseeable applications. Einstein is a good example. He invented relativity theory in 1905. Atomic energy was unimaginable at that time. His theory was untested for almost twenty years. Its applications came much later and were surprising. Benjamin Franklin made a similar point about a hundred years earlier. When asked, "What is the use of theory?" he replied: "What's the use of a newborn baby?"

Nonetheless, my findings did carry real-world implications. I reminded Samantha how my research showed the importance for older adults to use their memories in order to prevent degradation. This use principle also applies to the hippocampus: use it or lose it. Keep active. Keep learning new information. Continue being creative. Engage in social activities. Focus on growing. Solve challenges, including the challenge of meeting new people and expressing new ideas.

Case H.M. illustrates what terrible things can happen when hippocampal damage prevents someone from creating and recreating memories. Henry's disaster, in a sense, had a silver lining. We learned from Henry how normal people can keep their memories strong. Samantha had one last question. "If Henry had never had that operation, would the scientific community know as much about memory as it does today?"

Case H.M. was a major earthquake that forever reshaped the intellectual landscape of memory, mind, and brain. Scientific understanding of memory took off with this one case. Even now, as I write this book, Henry's shattered memory and mind are shedding new light on what normal memory is, how it works, its role in creative expression, in humor and artistic endeavors, in perception and consciousness itself — everything that makes a human mind and brain worth having.

[Webmaster Note: Important next paragraph omitted from the publisher's free excerpt for libraries.]

"Finally, some notes on how to read this book. The book, Remembering, is neither a biography nor an autobiography. It portrays in chronological order neither the events in Henry's life nor the year-by-year progression of my experiments with Henry. For readers interested in chronology, the Appendix at the end of the book gives a timeline of my research with Henry and the major events in his life." (bottom of page 24)

See also:

[1] 4 QUESTIONS FOR REFLECTION: for Chapter 1 (page 26)

[2] 5 QUESTIONS TO TEST YOUR MEMORY: for Chapter 1 (26-27)


Click or Tap Star to Return to List: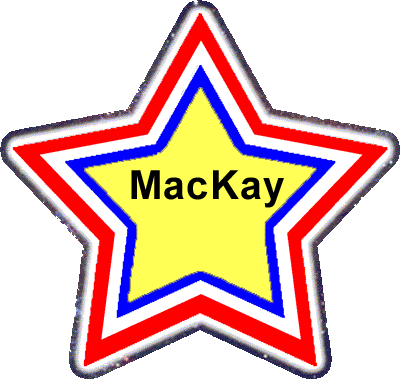 HUMANIST GALAXY OF
SECULAR BRAIN SCIENCE STARS
produced by
Infinite Interactive Ideas™