ALPHABETICAL BRAIN™ VOCABULARY
HUMANIST GALAXY
OF SECULAR SCIENCE STARS
December 12, 2019
Book 1:
FEELING OF LIFE ITSELF:
Why Consciousness is Widespread
But Can't be Computed
by Christof Koch.
The MIT Press, 2019 (280 pages)
BOOK OUTLINE




PREFACE — Consciousness redux (xi-xv)

ACKNOWLEDGMENTS (xi-xviii)

1) WHAT IS CONSCIOUSNESS? (1-10)

2) WHO IS CONSCIOUS? (11-24)

3) ANIMAL CONSCIOUSNESS (25-31)

4) CONSCIOUSNESS AND THE REST (33-38)

5) CONSCIOUSNESS AND THE BRAIN (39-51)

[1] From the heart to the brain (39-43)

[2] Conscious states and states of consciousness (43-47)

[3] The neural correlates of consciousness (47-51)

note = "From the edge of history until well into the 17th century, the heart was thought to be the seat of the soul. Today we know that it is the brain that is the substrate for the mental. So that is progress. But it does not stop there. In science's ceaseless drive to 'nail down' [discover] mechanisms at their relevant level of causality, we need to probe further and ask which portion of this organ's three pounds of matter is most relevant to consciousness. I take this up next." (51)

6) TRACKING THE FOOTPRINTS OF CONSCIOUSNESS (53-69)

[1] The brainstem enables consciousness (53-55)

[2] Losing the cerebellum does not affect consciousness (55-58)

[3] Consciousness resides in cortex (58-59)

[4] Losing chunks of posterior cortex causes mind blindness (59-61)

[5] Is prefrontal cortex necessary for experience? (61-64)

[6] Electrical brain stimulation elicits conscious experiences in the back of cortex (64-67)

[7] Quantum mechanics and consciousness (67-69)

7) WHY WE NEED A THEORY OF CONSCIOUSNESS (71-77)

[1] Integrated information theory (73-74)

[2] From phenomenology to mechanisms (74-76)

[3] Why should integrated information be experienced? (76-77)

8) OF WHOLES (79-91)

note = "We have arrived at the heart of the book. Come and dive with me into the deep end of the pool."

note = Quote entire 2nd paragraph (79)

[1] Intrinsic existence (80-81)

[2]omposition (82-84)

[3] Information (84-85)

[4] Integration (85-86)

[5] Exclusion (86-87)

[6] The central integrity of integrated information theory (87-89)

[7] How this works in practice (89-91)

9) TOOLS TO MEASURE CONSCIOUSNESS (93-104)

note = "I have no doubt that when you tell me 'I vividly recall where I was when I first saw the burning and crumbling Twin Towers on TV,' you are conscious. Language is the gold standard of inferring consciousness in others. However, this does not work for those incapacitated and unable to speak. How can an outsider know whether or not they are conscious? This is a daily dilemma in the clinic." (93)

[1] Stranded minds in damaged brains? (94-97)

[2] E Pluribus Unum (97-102)

[3] Toward a true Consciousness Meter (102-104)

10) THE UBER-MIND AND PURE CONSCIOUSNESS (105-117)

[1] Splitting a brain creates two conscious wholes (105-108)

[2] Brain-bridging and the Uber-mind (108-111)

[3] Neuronal Hegemony and multiple minds (112-113)

[4] Pure experience and the silent cortex (114-116)

[5] An inactive vs and inactivated cortex (116-117)

note = "I have alluded several times to the function of consciousness. What is it? How can IIT (Integrated Information Theory) account for why experiences evolved? Read on." (117)

11) DOES CONSCIOUSNESS HAVE A FUNCTION? (119-128)

[1] Unconscious behaviors rule much of our life (119-121)

[2] Integrated information is adaptive (121-124)

[3] The intelligence-consciousness plane (124-128)

12) CONSCIOUSNESS AND COMPUTATIONISM (129-140)

[1] Computationism — the dominant faith in the information age (130-132)

[2] Artificial intelligence and functionalism (132-134)

note = Computationalism diagram (134)

[3] On the uses and mis-uses of the brain-as-computer metaphor (134-137)

[4] Whole-brain emulation (137-139)

[5] The Global Neuronal Workplace of Theory of Consciousness (139-140)

note = use last 2 paragraphs for intro to chapter 13 (140)

13) WHY COMPUTERS CAN'T EXPERIENCE (141-154)

14) IS CONSCIOUSNESS EVERYWHERE? (155-167)

note = "Does experience even require a nervous system? We do not know." (157)

CODA — WHY THIS MATTERS (169-173)

note = "There are three justifications for being admitted to the privileged rank of subjects. I call them the sentience, experiential, and the cognitive criteria." (170)

(1) "Emotionally, we most easily resonate with sentience in others... Any creature that has the potential to feel distress has some minimal moral standing ? foremost the desire to be and the desire not to suffer." (170-171)

(2) "The experiential justification for the idea that species other than humans ought to be considered intrinsically valuable subjects is that any entity with an inner point of view is precious." (171)

(3) "A third justification for this grounding is cognitive ability, having beliefs and desires, a sense of self, a sense of the future, of being able to imagine counterfactuals ('If I had not lost my legs, I could still climb'), the potential to be creative. To the extent that animals have such advanced cognitive abilities, they have rights." (171)

note = "Of these three justifications, sentience is in my view the most powerful one for why creatures that can suffer deserve special status. Because I can imagine myself being left alone, starved, or beaten, I feel sympathy or empathy with the other. Empathy is, of course, a conscious experience inconceivable to nonconscious entities, such as software." (171)

note = "Just because two species can suffer does not imply that they suffer to the same degree or with the same intensity. A large gap exists between the complexity of the brain of a fly and a human and their respective conscious experiences. The moral privileges we accord to species should reflect this reality. They are not all situated on the same moral rung." (172)

NOTES (175-209)

REFERENCES (211-242)

INDEX (243-257)

Animal consciousness

Attention

Axioms of integrated information theory

Brain

Brainstem

Brain waves

Causal powers

Integrated Information Theory [IIT]

Cause-effect structure. See Maximally irreducible cause-effect structure

Cerebellum

Claustrum

Color

Coma

Computationalism

Computers

Confidence, subjective

Connectome

Consciousness

Cortex

Crick, Francis (claustrum)

Death

Dehaene, Stanislas

Dementia

Dendrites

Descartes

Disorders of consciousness

Dreams

Drugs

Electroencephalography ["EEG"]

Empathy

Experience

Eye movements

Faces

Feedback

Functionalism

Heart

Homunculus

Hot zone

Illusion

Imagination

Intentional blindness

Infants

Intelligence

Intrinsic existence

Language

Maximally irreducible cause-effect

Motor skills

Neocortex

Neural correlates of consciousness

Neural networks

Neurons

Nietzsche, Friedrich

Occipital-parietal cortex

Pain

Panpsychism

Penrose, Roger

Perception

Phenomenology

Postulates of Integrated Information

Prefrontal cortex

Quantum mechanics

Reflexes

Retina

Seeing

Sentience

Sleep

Soul

Spinal cord

Strokes

Synapses

Theory of Consciousness

Thought

Vision

Wakefulness

Whole

Whole-brain emulation

Zombies


AUTHOR NOTE, SUMMARY,
AND BOOK DESCRIPTION




AUTHOR NOTE = Christof Koch is President and Chief Scientist of the Allen Institute for Brain Science in Seattle, leading a large-scale effort to build brain observatories to map, analyze and understand the brain of mice and humans. His new book is "The Feeling of Life Itself" [MIT Press] and his previous book was, "Consciousness: Confessions of a Romantic Reductionist" (MIT Press). He has written a text book, "The Quest for Consciousness: A Neurobiological Approach" and other books. He is a neuroscientist best known for his studies and writings, which explore the basis of consciousness. He started his own quest by working with the famous molecular biologist Francis Crick more than a quarter of a century ago (Crick & Koch 1990). Christof trained as a physicist and he was a professor of biology and engineering at the California Institute of Technology for 27 years.

Christof is a frequent public speaker and writes a regular column for Scientific American and/or Scientific American Mind. He is married and is an outspoken advocate of the advantages of being a vegetarian. He lives in Seattle and loves big dogs (his current canine companion is a Bernese Mountain Dog) and rowing in Lake Washington as well as climbing and biking.

Christof is married and is an outspoken advocate of the advantages of being a vegetarian. He lives in Seattle and loves big dogs (his current canine companion is a Bernese Mountain Dog) and rowing in Lake Washington as well as climbing and biking.

SUMMARY = In the book Christof Koch, President and Chief Scientist of the Allen Institute for Brain Science in Seattle, offers a straightforward definition of consciousness as any subjective experience, from the most mundane to the most exalted — the feeling of being alive.

BOOK DESCRIPTION = Psychologists study which cognitive operations underpin a given conscious perception. Neuroscientists track the neural correlates of consciousness in the brain, the organ of the mind. But why the brain and not, say, the liver? How can the brain, three pounds of highly excitable matter, a piece of furniture in the universe, subject to the same laws of physics as any other piece, give rise to subjective experience? Koch argues that what is needed to answer these questions is a quantitative theory that starts with experience and proceeds to the brain. In the book, Koch outlines such a theory, based on "integrated information theory" ["IIT"].

Koch describes how the theory explains many facts about the neurology of consciousness and how it has been used to build a clinically useful consciousness meter. The theory predicts that many, and perhaps all, animals experience the sights and sounds of life; consciousness is much more widespread than conventionally assumed. Contrary to received wisdom, however, Koch argues that programmable computers will not have consciousness. Even a perfect software model of the brain is not conscious. Its simulation is fake consciousness. Consciousness is not a special type of computation — it is a clever hack. But human consciousness is about being.


EDITORIAL REVIEWS




[1[ Christof Koch has been leading the charge in consciousness science since there was a charge to lead. His latest book showcases his writerly instincts as well as his scientific acumen, drawing on his deep involvement in the field to paint a compelling picture of the science of experience itself. – Anil K. Seth, Professor of Cognitive and Computational Neuroscience, University of Sussex; editor of 30 Second Brain.

[2] Koch's controversial and witty book provides a broad view of consciousness, together with a thorough review of his scientific research, inspired by Francis Crick. It discusses issues such as the existence of consciousness in other species and attempts at developing tools and techniques to measure it. – Ada Yonath, Director of the Helen and Milton A. Kimmelman Center for Biomolecular Structure and Assembly of the Weizmann Institute of Science; winner of the Nobel Prize in Chemistry, 2009


Click or Tap Link for Book #2:
Book #2:
CONSCIOUSNESS:
Confessions of a Romantic Reductionist
Click or Tap Star to Return to List: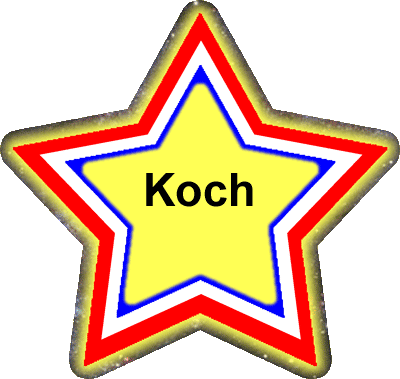 HUMANIST ATHEIST
GALAXY OF SCIENCE STARS
produced by
Infinite Interactive Ideas™