ALPHABETICAL BRAIN™ VOCABULARY
HUMANIST GALAXY
OF SECULAR SCIENCE STARS
SCOTT BARRY KAUFMAN
December 13, 2020
TRANSCEND:
The New Science of Self-Actualization.
by Scott Barry Kaufman.
Tarcher/Perigee, 2020
(i-xxxix, 391 pages)

BOOK OUTLINE
note =
Numbers in parentheses refer to pages
Quote = "Self-actualization... paradoxically makes more possible the transcendence of self, and of self-consciousness and of selfishness... The fully developed [and very fortunate] human being working under the best conditions tends to be motivated by values which transcend his [or her] self. They are not selfish anymore in the old sense of that term. Beauty is not within one's skin nor is justice or [social] order. One can hardly class these desires as "selfish" in the sense that my desire for food might be."

"My satisfaction with achieving or allowing justice is not within my own skin; it does not lie along my arteries. It is equally outside and inside: therefore, it has transcended the geographical limitations of the self." By Kaufman quoting Maslow (xv-xvi)

A NOTE ON PRONOUN USAGE (xi)

PREFACE (xiii-xxi)

note = "Abraham Maslow wrote: 'It must be stated that self-actualization is not enough. Personal salvation and what is good for the person alone cannot be really understood in isolation... The good of other people must be invoked, as well as the good for oneself... It is quite clear that a purely intra-psychic, individualistic psychology, without reference to other people and social conditions, is not adequate'." (xix)

"During Maslow's later years, he became increasingly convinced that healthy self-realization is actually a bridge to transcendence." (xix)

note = "Many of the individuals he selected as self-actualizing people experienced frequent moments of transcendence in which awareness was expanded beyond the self, and many of them were motivated by higher values. At the same time, Maslow observed that these individuals had a deep sense of who they were and what they wanted to contribute to the world."

"This created a deep paradox for Maslow. How could so many of his self-actualizing individuals simultaneously have such a strong identity and actualization of their potential, yet also be so selfless? In a 1961 paper, Maslow observed that self-actualization seems to be a 'transitional goal,'" [quote more later] (xiv)

note = "After listening to one particular lecture of Maslow's, I now even count him as a friend. One evening, while sitting on my bed listening to a series of public lectures he gave at the Esalen Institute in 1969, I was struck by his answer to a question from an audience member: 'How do you define the word 'friendship'?'" (xviii)

"Maslow began by defining a friend as someone who is truly 'need-gratifying' and whose needs you want to gratify in return. He then defined the friendship of lovers as one where each other's needs melt into one, as the partner's needs become your needs. But it is what Maslow said next that really got to me:"

"At a higher level... then something else happens that it is possible for me to feel very friendly, as I do, to count among my friends Abraham Lincoln, Socrates... Spinoza, I have great affection for Spinoza, great respect. At another level, corresponding to love or admiration or respect for the being of the other person... It could be said that I have love for William James, which I do."

"I am very fond of William James. It happens sometimes, I talk about him in such an affectionate way, that people ask me, 'Did you know him?' [To Which I reply,] 'Yes.' [Audience laughs] 'Which [of course] I could not have.' My career as a psychologist — and my personal approach to life — has been profoundly shaped by Maslow's thinking and by the thinking of an entire generation of humanistic thinkers from the 1930s to the late 1960s, including Alfred Adler, Charlotte Biihler, Viktor Frankl, Erich Fromm, Karen Horney, Rollo May, and Carl Rogers."

"Their combined wisdom about essential human concerns — security, commitment, love, growth, meaning, authenticity, freedom, responsibility, justice, courage, creativity, and spirituality — is just as relevant today, if not more so. We live in times of increasing polarization, selfish concerns, and individualistic pursuits of power." #2 (xviii)

note = "Humanistic psychology sings to my own deepest being and resonates with my belief that to help people reach their full potential, We need to take into account the whole person. I have spent the past 20 years studying all kinds of minds, from those who struggle with learning differences such as autism, dyslexia, ADHD, and generalized anxiety but who nonetheless have substantial talents, passions, and creativity; to prodigies with the normal social interests and playfulness of children but who..." [add more later] (xviii)

note = Use summary of ideas (xix)

INTRODUCTION — A new hierarchy of needs (xxiii-xxxiv)

PART 1 — SECURITY (1-80)

Prelude (3-6)

1) SAFETY (7-34)

[1] Psychological entropy (9-12)

[2] Feeling hungry (12-19)

[3] Choose your own attachment (19-23)

[4] Trauma on the brain (24-30)

[5] Hope through an intelligent view of intelligence (30-34)

2) CONNECTION (35-53)

[1] The need for belonging (38-41)

[2] The need for intimacy (41-53)

[3] The biology of high-quality connections (43-48)

[4] Money, money, money (48-50)

[5] Social media (50-51)

[6] Blue zones of connection (51-53)

3) SELF-ESTEEM (55-98)

[1] Healthy self-esteem (59-60)

[2] Self-worth (60-61)

[3] Mastery (61-62)

[4] Self-esteem vs. narcissism (62-63)

[5] The two faces of narcissism (64-78)

[6] Healthy pride (78-80)

PART 2 — GROWTH (81-185)

Prelude (83-88)

4) EXPLORATION (91-117)

5) LOVE (118-148)

6) PURPOSE (149-185)

PART 3 — HEALTHY TRANSCENDENCE (187-244)

Prelude (189-191)

7) PEAK EXPERIENCES (193-216)

8) THEORY Z — Toward the farther reaches of human nature (217-244)

[EPILOGUE] — Live more in the B-Realm (245-248)

AFTERWORD — "Wonderful possibilities and inscrutable depths": Reprised (249-252)

ACKNOWLEDGMENTS (253-256)

APPENDIX 1 — Seven principles for becoming a whole person (257-277)

note= "Wholeness is an aspiration, not a destination." therefore:

[1] PRINCIPLE: #1 "Accept your whole self, not just your best self." (257-260)

note = Further assumption by Kaufman = "I believe we each have best selves --- aspects of who we are that are healthy, creative, and growth-motivated --- that make us feel most connected to ourselves and to others." (260)

[2] PRINCIPLE #2: "Learn to trust your self-actualizing tendency." (261-265)

[3] PRINCIPLE #3: "Become aware of your inner conflicts." (265-268)

[4] PRINCIPLE #4: "Look out for lopsided development." (268-271)

[4] PRINCIPLE #5: "Create the best version of yourself." (271-274)

note = "All of us retain the capacity to change, even to change in fundamental ways, as long as we live." by Karen Horney, in the book Self-Analysis published in 1942 (274)

note = Further assumption by Kaufman = "We shouldn't think of personality as something cast in stone or always consistent." (272)

[4] PRINCIPLE #6: "Strive for growth, not happiness." (274-275)

[4] PRINCIPLE #7: "Harness the power of your dark side." (275-277)

note = "I criticize the classical Freudians for tending [in the extreme instance] to pathologize everything and for not seeing clearly enough the healthward possibilities in the human being, for seeing everything through brown-colored glasses. But the growth school [in the extreme instance] is equally vulnerable, for they tend to see through rose-colored glasses and generally slide over the problems of pathology, of weakness, of failure to grow. One is like a theology of evil and sin exclusively; the other is like a theology without any evil at all, and is therefore equally incorrect and unrealistic." by Abraham Maslow in his book, Toward a Psychology of Being published in 1962. (275-266)

APPENDIX 2 — Growth challenges (279-309)

note = "One can choose to go back toward safety or forward toward growth. Growth must be chosen again and again; fear must be overcome again and again." by Abraham Maslow (279)

NOTES (310-379)

INDEX (380-391)


ABOUT THE AUTHOR, SUMMARY,
AND BOOK DESCRIPTION




ABOUT THE AUTHOR = Scott Barry Kaufman, PhD is a humanistic psychologist who has taught at Columbia University, the University of Pennsylvania, NYU and elsewhere. He received his Ph.D. in cognitive psychology from Yale University, and an M.Phil in experimental psychology from the University of Cambridge under a Gates Cambridge Scholarship. He writes the column Beautiful Minds for Scientific American and hosts The Psychology Podcast, which has received more than 10 million downloads. His writing has appeared in The Atlantic and Harvard Business Review, and his books include Ungifted, Wired to Create (with Carolyn Gregoire), and, as editor, Twice Exceptional and, as co-editor, The Cambridge Handbook of Intelligence. In 2015, he was named one of "50 Groundbreaking Scientists who are changing the way we see the world" by Business Insider.

SUMMARY = A bold reimagining of Maslow's famous hierarchy of needs — and new insights for realizing your full potential and living your most creative, fulfilled, and connected life.

BOOK DESCRIPTION = When psychologist Scott Barry Kaufman first discovered Maslow's unfinished theory of transcendence, sprinkled throughout a cache of unpublished journals, lectures, and essays, he felt a deep resonance with his own work and life. In this groundbreaking book, Kaufman picks up where Maslow left off, unraveling the mysteries of his unfinished theory, and integrating these ideas with the latest research on attachment, connection, creativity, love, purpose and other building blocks of a life well lived.

Kaufman's new hierarchy of needs provides a roadmap for finding purpose and fulfillment — not by striving for money, success, or "happiness," but by becoming the best version of ourselves, or what Maslow called self-actualization. While self-actualization is often thought of as a purely individual pursuit, Maslow believed that the full realization of potential requires a merging between self and the world. We do not have to choose either self-development or self-sacrifice, but at the highest level of human potential we show a deep integration of both. The book, Transcend. reveals this level of human potential that connects us not only to our highest creative potential, but also to one another.

With never-before-published insights and new research findings, along with exercises and opportunities to gain insight into your own unique personality, this empowering book is a manual for self-analysis and nurturing a deeper connection not only with our highest potential but also with the rest of humanity.

note = The audio version Includes a PDF of growth challenges to begin your personal journey, as well as seven principles for becoming a whole person. When you purchase this title, the accompanying PDF will be available in your Audible Library along with the audio.
PRINCIPLE: #1 "Accept your whole self, not just your best self." (257-260)

note = Further assumption by Kaufman = "I believe we each have best selves --- aspects of who we are that are healthy, creative, and growth-motivated --- that make us feel most connected to ourselves and to others." (260)

[2] PRINCIPLE #2: "Learn to trust your self-actualizing tendency." (261-265)

[3] PRINCIPLE #3: "Become aware of your inner conflicts." (265-268)

[4] PRINCIPLE #4: "Look out for lopsided development." (268-271)

[4] PRINCIPLE #5: "Create the best version of yourself." (271-274)

note = "All of us retain the capacity to change, even to change in fundamental ways, as long as we live." by Karen Horney, in the book Self-Analysis published in 1942 (274)

note = Further assumption by Kaufman = "We shouldn't think of personality as something cast in stone or always consistent." (272)

[4] PRINCIPLE #6: "Strive for growth, not happiness." (274-275)

[4] PRINCIPLE #7: "Harness the power of your dark side." (275-277)

note = "I criticize the classical Freudians for tending [in the extreme instance] to pathologize everything and for not seeing clearly enough the healthward possibilities in the human being, for seeing everything through brown-colored glasses. But the growth school [in the extreme instance] is equally vulnerable, for they tend to see through rose-colored glasses and generally slide over the problems of pathology, of weakness, of failure to grow. One is like a theology of evil and sin exclusively; the other is like a theology without any evil at all, and is therefore equally incorrect and unrealistic." by Abraham Maslow in his book, Toward a Psychology of Being published in 1962. (275-266)
APPENDIX 2 — Growth challenges (279-309)

note = "One can choose to go back toward safety or forward toward growth. Growth must be chosen again and again; fear must be overcome again and again." by Abraham Maslow (279)

NOTES (310-379)

INDEX (380-391)


ABOUT THE AUTHOR, SUMMARY,
AND BOOK DESCRIPTION




ABOUT THE AUTHOR = Scott Barry Kaufman, PhD is a humanistic psychologist who has taught at Columbia University, the University of Pennsylvania, NYU and elsewhere. He received his Ph.D. in cognitive psychology from Yale University, and an M.Phil in experimental psychology from the University of Cambridge under a Gates Cambridge Scholarship. He writes the column Beautiful Minds for Scientific American and hosts The Psychology Podcast, which has received more than 10 million downloads. His writing has appeared in The Atlantic and Harvard Business Review, and his books include Ungifted, Wired to Create (with Carolyn Gregoire), and, as editor, Twice Exceptional and, as co-editor, The Cambridge Handbook of Intelligence. In 2015, he was named one of "50 Groundbreaking Scientists who are changing the way we see the world" by Business Insider.

SUMMARY = A bold reimagining of Maslow's famous hierarchy of needs — and new insights for realizing your full potential and living your most creative, fulfilled, and connected life.

BOOK DESCRIPTION = When psychologist Scott Barry Kaufman first discovered Maslow's unfinished theory of transcendence, sprinkled throughout a cache of unpublished journals, lectures, and essays, he felt a deep resonance with his own work and life. In this groundbreaking book, Kaufman picks up where Maslow left off, unraveling the mysteries of his unfinished theory, and integrating these ideas with the latest research on attachment, connection, creativity, love, purpose and other building blocks of a life well lived.

Kaufman's new hierarchy of needs provides a roadmap for finding purpose and fulfillment — not by striving for money, success, or "happiness," but by becoming the best version of ourselves, or what Maslow called self-actualization. While self-actualization is often thought of as a purely individual pursuit, Maslow believed that the full realization of potential requires a merging between self and the world. We do not have to choose either self-development or self-sacrifice, but at the highest level of human potential we show a deep integration of both. The book, Transcend. reveals this level of human potential that connects us not only to our highest creative potential, but also to one another.

With never-before-published insights and new research findings, along with exercises and opportunities to gain insight into your own unique personality, this empowering book is a manual for self-analysis and nurturing a deeper connection not only with our highest potential but also with the rest of humanity.

note = The audio version Includes a PDF of growth challenges to begin your personal journey, as well as seven principles for becoming a whole person. When you purchase this title, the accompanying PDF will be available in your Audible Library along with the audio.


PROFESSIONAL BOOK REVIEWS




[1] What a masterpiece! Maslow 2.0 is a must-read for anyone who wants to understand what Maslow meant by self-transcendence. Part biography, part treatise, part how-to guide... I loved it! – Angela Duckworth, professor of psychology, University of Pennsylvania; CEO and founder of Character Lab; and New York Times-bestselling author of Grit.

[2] This is the book we've all been waiting for — nothing less than a breathtaking new psychology of humanity. Kaufman will show you how to live your life to the fullest, and in the service of others — all at the same time. – Susan Cain, New York Times–bestselling author of Quiet.

[3] The concept of self-actualization and the transcendent values, which include justice, beauty, meaningfulness, and wholeness, provide a blueprint for a better world. This very well-written volume not only captures Maslow's work but infuses it with the spirit of inspiration. This book is a major advance in psychology. – Aaron T. Beck, M.D., professor emeritus of psychiatry, University of Pennsylvania.

[4] "As a pioneer of humanistic psychology, Maslow is frequently referenced but rarely understood. Scott Barry Kaufman is here to change that. He does a first-rate job restoring the classic pyramid based on Maslow's own revisions and updating self-actualization in light of contemporary science." – Adam Grant, New York Times-bestselling author of Originals and Give and Take, and host of the WorkLife podcast.

[5] In this book Kaufman studies the legacy of Abraham Maslow's life's work in humanistic psychology and expands on this with his own insights and studies. The book gives us a path to self-actualization, to becoming the best person we can possibly become. In the process we discover we do this connected to others and all reality. – Sharon Salzberg, author of Lovingkindness and Real Happiness.

[6] Transcend is rich, deep, and brilliant, a pleasure to read. Scott Barry Kaufman is the new generation's leading voice in humanistic psychology, a modern-day Abraham Maslow. Updating Maslow's hierarchy of needs with modern psychology research, Transcend will help readers embark upon a journey to the upper reaches of their potential. – Emily Esfahani Smith, author of The Power of Meaning.

[7] This splendid book is a twofer. It's a retelling of the life of Abraham Maslow woven through an insightful updating of Maslow's theory." -- Martin Seligman, director, Positive Psychology Center, University of Pennsylvania, and author of The Hope Circuit.

[8] Transcend is a wonderful revival and update of a beloved classic psychological model, as well as a loving ode to its originator. A brilliant assemblage of our current understanding of psychological well-being. -- Mark Manson, New York Times-bestselling author of The Subtle Art of Not Giving a F*ck.

[9] "Mastery in whatever field is an important goal to aspire to, but in these times, when people are experiencing depression and emptiness at an epidemic level, transcendence is an even more critical goal. Scott Barry Kaufman manages to integrate more than seventy-five years of research on the subject to show that the only way to fully self-actualize is, paradoxically, by getting outside of one's self. This is one of the best books on human potential I have ever read. – Robert Greene, author of The Laws of Human Nature.

[10] In this ambitious work, Scott Barry Kaufman not only excavates the unfinished elements of Maslow's famous hierarchy of needs, but updates and extends it with the latest science. Transcend is a compass for a life well lived." – David Epstein, New York Times-bestselling author of Range: Why Generalists Thrive in a Specialist's World. .

[11] Scott Barry Kaufman is one of my favorite thinkers about the psychology of getting better and growing as a person." – Ryan Holiday, New York Times-bestselling author of Stillness Is the Key.

[12] Both personal and universal, deep and engaging, easy to follow and mind-shifting, Transcend gives us a new understanding of Maslow's famous self-actualization model and shows us how we can all achieve the kind of life we aspire to. – Lori Gottlieb, New York Times–bestselling author of Maybe You Should Talk to Someone.

[13] In an age focused on materialism and self-obsession, Kaufman boldly addresses the science of our deepest, most unanswered needs: connection, meaning, love, transcendence, and self-realization. A revolutionary book destined to become a classic. – Emma Seppälä, Ph.D., author of The Happiness Track, and science director, Center for Compassion and Altruism Research and Education, Stanford University.

[14] Many of the substantive issues humanistic psychology fought for in the middle part of the last century are now at the very core of modern psychology, regardless of your approach or orientation. It is especially timely to revisit the work of one of the greatest humanists of all time, Abraham Maslow, and to update his insights based on the half a century of data that have accumulated since his death. Scott Barry Kaufman has done just that in this wide-ranging and delightful book." – Steven C. Hayes, codeveloper of acceptance and commitment therapy and author of A Liberated Mind.

[15] In this wise, creative, surprising, and exceedingly humane book, Scott Barry Kaufman provides a hierarchy of needs for the modern world, blending the insights of humanistic psychology with the finding of cutting-edge science." – Paul Bloom, Brooks and Suzanne Ragen Professor of Psychology, Yale University, and author of Against Empathy.

[16] Scott Barry Kaufman revivifies the wisdom of humanistic psychology for a new millennium. He does it with evidence and discernment, without turning the world into a nail. – Steven Pinker, professor of psychology, Harvard University, and New York Times-bestselling author of Enlightenment Now.

[17] Synthesizing Maslow's wisdom with modern research, Scott Barry Kaufman takes our understanding of the good life to higher planes. Maslow would have been proud! – Tal Ben-Shahar, cofounder of the Happiness Studies Academy.

[18] There are many books about happiness. There are fewer about living a good life --- not a fixed state of being, but an ongoing process that encourages creativity, challenge, and meaning. Transcend is such a book: original, grounded in modern research, and thoroughly practical. - Sean Carroll, author of Something Deeply Hidden: Quantum Worlds and the Emergence of Spacetime.

[19] Drawing on a vast range of source material, Kaufman has singlehandedly helped to reposition Maslow and humanistic psychology from the periphery to the center of mainstream psychological inquiry. A scientifically grounded, splendidly accessible road map for the spiritual and philosophical uplift of our field." – Kirk Schneider, Ph.D., author of The Spirituality of Awe.

[20] Reading the book, Transcend, would bring a broad smile to Maslow's face and maybe even a shout of 'Someone finally gets it.' Often he spoke in our seminars at Brandeis of his frustration that so few understood his work. Scott Barry Kaufman not only shows a rare and profound understanding of Maslow's ideas but, for the first time in fifty years, expands our knowledge of Maslow's core concepts. This book is worthy of being in every thinking person's library and being read more than once. -- L. Ari Kopolow, M.D., clinical assistant professor of psychiatry, George Washington University; president emeritus, Suburban Maryland Psychiatric Society; and former student of Abraham Maslow.

[21] This is one of the most comprehensive books on what psychology has to say about the path to personal fulfillment. I walked away with a new, sophisticated lens for viewing the motivations behind my actions. I suspect readers will be equally enlightened." – Todd B. Kashdan, Ph.D., professor of psychology, George Mason University, and author of The Upside of Your Dark Side."

[22] With wisdom from many fields, and paths and principles to live, this book will enable you to rise to the greatest challenge of our times: to arrive at a new sense of ourselves that is kinder, more inclusive, and oriented to creating a better world. This is a profoundly important and timely book. – Dacher Keltner, professor of psychology, University of California, Berkeley.


AMAZON READER REVIEWS




[1] L. Garber - Maslow Would Be in Tears = When I was kid, I used to cut school a bunch because I was bullied. So, my mom had to come up repeatedly to hear my dean drone on about the importance of an education. As an immigrant, she needed a translator, and, I recall, her being so fed up one time that she told the translator, who was also a kid, that what mattered most to her was "my son becoming a good person." The room fell silent. Afterwards, the translator told me that she thought my mom was stupid.

In a nutshell, Scott's book brought me back to that moment because it is a book about our innate drives (which are often suppressed), about what it's like to be a human searching for meaning beyond the given values of status and wealth. It helped me feel understood and as though my conception of a good life was not only acceptable but preferable. He merged science and story-telling in a way that would have made Maslow proud, transcending the dichotomy of rigor and anecdote, exhibiting the significance and necessity of both. One fuels the other and vice versa.

In reading Scott's humanistic take on education and our society at-large, I thought back to that boy who was mocked because his mom wanted him to be good, wondering what my life would have been like had some of those administrators thought to help me become the person I wanted to be. Maybe school would have felt less distant."

[2] G. Livas - An inspiring new take on Abraham Maslow's Hierarchy of Needs.

[3] Graciela Livas and Tabitha Molett - More than a self-help book = The new book, Transcend: The New Science of Self-Actualization, is an invitation to explore an inspiring new take on Abraham Maslow's Hierarchy of Needs. Scott Barry Kaufman engages readers in an enticing conversation, urging them to discover their most authentic self and embrace it with full force: if you truly wish to self-actualize — and even transcend — in your own style, driven by the desire for growth, exploration, purpose, creativity, and love for all of humanity, then keep reading ... Kaufman writes.

Kaufman proposes a reconceptualization of the model, interweaving personal narratives, historical accounts, ethnographic studies, cognitive neuroscience research, practical self-evaluation scales, and humanistic psychology to challenge traditional understandings of the pyramid-style hierarchy. Kaufman points out, "Maslow emphasized that we are always in a state of becoming and that one's 'inner core' consists merely of 'potentialities,' not final 'actualizations' that are 'weak, subtle, and delicate, very easily drowned out by learning, by cultural expectations, by fear, by disapproval, etc.,' and which can all too easily become forgotten, neglected, unused, overlooked, unverbalized, or suppressed." Maslow made it clear that human maturation is an ongoing process and that growth is 'not a sudden, saltatory phenomenon' but is often two steps forward and one step back.

In spite of the cerebral subject matter, Kaufman's winsome style gives his narrative the quality of a walk on the beach with a friend. He smoothly mingles intricate and complex principles of humanistic psychology with his takes on modern scientific research findings and other related fields. He explores the role that fear and anxiety have on personal health, learning, and growth, challenging the reader to examine their own attachments, patterns, and mindsets as they strive to become the best versions of themselves.

The author meets readers where they are, providing self-evaluation measures that enable them to identify their current position within this new dynamic hierarchy of needs. "I believe in the fundamental capacity of humans for growth... I believe that this book can help you grow, in your own style, and in such a way that allows you to show the universe that you really existed, and benefitted others, while you were here."

Kaufman's guidance helps readers embark on their own unique voyages on the sea of life, one that goes beyond self-actualization and ventures into transcendence, all the while reminding us that "we should recognize our common humanity" in order to increase our life satisfaction. In other words, by consistently improving ourselves and positively contributing to society, we become more selfless as individuals and more interconnected as a collective human race.

Presented as a road map for personal fulfillment, the model uses the metaphor of a sailboat — a triangle atop a half-circle — to highlight the existence of two distinct categories of needs, those dealing with "security" and those pertaining to "growth." This "fundamentally human" approach enables an invigorating exploration into healthy transcendence and integration of one's entire being, concluding with practical and accessible principles and resources, such as "Theory Z," which imparts an inspiring vision of human potential. The book, Transcend, is for everyone who is interested in opening their sails and exploring life's possibilities through self-fulfilment and connection to others.

[4] Susan Doherty - An incredibly rich, deep dive into what it takes to transcend = Scott Barry Kaufman offers a thoroughly compelling exploration of the science of what it means to be self-actualized and what are peak experiences. He splendidly integrates the intricate threads of human experience that help us thrive toward transcendence of the mundane. He motivates, validates, and mesmerizes us in the process. Kaufman shows us how our sense of awe, beauty, wonder, mystery, truth, wholeness, and aliveness can carry us through day by day to the top of the mountain. Sprinkle exploring and loving in, and you have ingredients for peak experiences that can turn states into traits. Scott Barry Kaufman has given humanity a jewel of a book — an incredibly rich, deep dive into what it takes to transcend. I wholeheartedly highly recommend reading the book, Transcend.

[5] Dr Ali Binazir - How to live a life of meaning, fulfillment, and growth = An update of Abraham Maslow's Hierarchy of Needs in light of the latest science, the book Transcend, is a comprehensive map for living a life of fulfillment and thriving. If you are interested not just in living your best life but want to know "how," Scott's superbly researched volume has your answers. – Ali Binazir, M.D., Master of Philosophy, Happiness Engineer and author of The Tao of Dating: The Smart Woman's Guide to Being Absolutely Irresistible, the highest-rated dating book on Amazon, and Should I Go to Medical School?: An Irreverent Guide to the Pros and Cons of a Career in Medicine.

[6] Richard H. Merrick - Compelling = This is a wonderfully difficult book to read. At times, it races. At others it meanders and sometimes slows right down. That is why it works. I never realized how shallow my understanding of Maslow was. Reading this love story about him has cured that, and left me with a mountain of questions for which I am very grateful.


Click or Tap to Return to Star List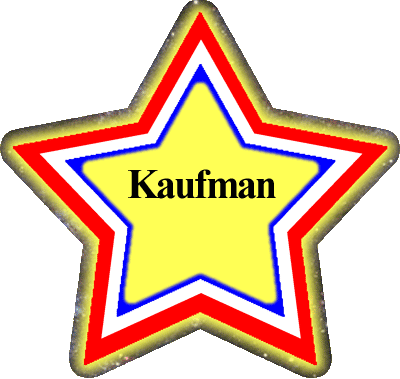 HUMANIST GALAXY
OF SECULAR SCIENCE STARS
Alphabetical Brain Vocabularly
produced by
Infinite Interactive Ideas™