ALPHABETICAL BRAIN® VOCABULARY
HUMANIST GALAXY
OF SECULAR SCIENCE STARS
CECILIA HEYES
May 6, 2022
COGNITIVE GADGETS:
The cultural evolution of thinking
by Cecilia Heyes.
Belknap Press/Harvard University Press,
2018 (304 pages)


Quote = "How did human minds become so different from those of other animals? What accounts for our capacity to understand the way the physical world works, to think ourselves into the minds of others, to gossip, read, tell stories about the past, and imagine the future? These questions are not new: they have been debated by philosophers, psychologists, anthropologists, evolutionists, and neurobiologists over the course of centuries. Cecilia Heyes believes adult humans have impressive pieces of cognitive equipment. In her way of thinking, the "cognitive gadgets" are constructed in the course of childhood through social interaction. From birth our malleable human minds can learn through culture not only what to think but how to think it. Our mental functions are not instincts programmed in the genes." (Paraphrased by webmaster from publisher's blurb)

Quote = "This means that cognitive gadgets are the products of cultural evolution, rather than the products of genetic evolution. At birth, the minds of human babies are only subtly different from the minds of newborn chimpanzees. We are friendlier, our attention is drawn to different things, and we have a capacity to learn and remember that outstrips the abilities of newborn chimpanzees. Yet when these subtle differences are exposed to "culture-soaked" human environments, they have enormous effects. They enable us to upload distinctively human ways of thinking from the social world around us." (Paraphrased by webmaster from publisher's blurb)

Quote = "In other words, Heyes does not believe a widely accepted explanation today that humans have special "cognitive instincts." Unlike other living animal species, we are born with complicated mechanisms for reasoning about causation, reading the minds of others, copying behaviors, and using language, but they do not provide evidence for instincts rather than our unique human cognitive gadgets." (Paraphrased by webmaster from publisher's blurb)

BOOK OUTLINE






Note = Numbers in parentheses refer to pages



INTRODUCTION (1-6)

1) QUESTION AND MANY ANSWERS (7-23)

2) NATURE, NURTURE, CULTURE (24-51)

3) STARTER KIT (52-76)

4) CULTURAL LEARNING (77-90)

5) SELECTIVE SOCIAL LEARNING (91-115)

6) IMITATION (116-143)

7) MINDREADING (144-168)

8) LANGUAGE (169-196)

9) CULTURAL EVOLUTIONARY PSYCHOLOGY (197-223)

REFERENCES (225-262)

NOTES (263-269)

ACKNOWLEDGMENTS (271-273)

INDEX (275-292)

Animals
Automatic imitation
Automatic mindreading
Biases
Brain structure and function
Categorization, associative learning
Children: imitation
Cognitive ability
Cognitive gadgets theory
Cognitive mechanisms
Consciousness, multiple drafts account
Cultural evolution
Cultural evolutionary psychology
Cultural learning
Cumulative culture
Darwinian selection
Decision making, learning, and evolution
Developmental psychology
Emotion:
Evolution.
Evolutionary psychology
Genetic evolution
Genetic inheritance
Human behavior
Human distinctiveness
Human evolution
Imitation
Implicit mindreading
Imprinting
Individual learning: asocial
Infants: associative learning
Information: concepts, biology and psychology
Innateness
Innovation
Intelligent design
Intentionality, imitation
Knowledge access
Knowledge states, misreading
Language
Learning: definitions
Learning biases: social learning
Linguistic competence and performance
Linguistic universals
Literacy: brain development
Memes and memetics
Memory: associate learning
Mental states: child development and studies
Metacognition: cultural evolution promotion
Mind, human: changes, Western thought
Mindreading
Mirror neurons
Mirrors
Moral thinking
Motivation: imitation
Nature vs. nurture
Neural localization, language
Normative thinking
Occipital cortex (brain)
Operant conditioning. See also Reinforcement


learning

Optical mirrors
Patient-child relations
Parietal cortices (brain)
Perceptual sequence learning
Pavlovian conditioning. See Classical


conditioning

Phonetics
Planning (executive function)
Population approach to cultural evolution:


among other approaches

Prediction error
Prediction of behavior: mindreading processes
Prefrontal cortex (brain)
Primates: associative learning
Reading aloud
Reasoning (executive function)
Reinforcement learning: face


attention preferences

Reproduction: cognitive mechanisms
Research frameworks: cognition; language
Rewards, social: imitation; social motivation
Selective social learning
Self-observation
Sensory experience: associative learning
Sequence learning processes: associative


sequencer learning model of imitation

Simulations, linguistics
Social and asocial cues, learning and


decision making

Social interaction

AUTHOR NOTE, SUMMARY,
AND BOOK DESCRIPTION




ABOUT THE AUTHOR = Cecilia Heyes is Senior Research Fellow in Theoretical Life Sciences and Professor of Psychology at All Souls College, University of Oxford.

SUMMARY = As the book makes clear, from birth our malleable human minds can learn through culture not only what to think but how to think it.

BOOK DESCRIPTION = How did human minds become so different from those of other animals? What accounts for our capacity to understand the way the physical world works, to think ourselves into the minds of others, to gossip, read, tell stories about the past, and imagine the future? These questions are not new: they have been debated by philosophers, psychologists, anthropologists, evolutionists, and neurobiologists over the course of centuries. One explanation widely accepted today is that humans have special cognitive instincts. Unlike other living animal species, we are born with complicated mechanisms for reasoning about causation, reading the minds of others, copying behaviors, and using language.

Cecilia Heyes agrees that adult humans have impressive pieces of cognitive equipment. In her framing, however, these cognitive gadgets are not instincts programmed in the genes but are constructed in the course of childhood through social interaction. Cognitive gadgets are products of cultural evolution, rather than genetic evolution. At birth, the minds of human babies are only subtly different from the minds of newborn chimpanzees. We are friendlier, our attention is drawn to different things, and we have a capacity to learn and remember that outstrips the abilities of newborn chimpanzees. Yet when these subtle differences are exposed to culture-soaked human environments, they have enormous effects. They enable us to upload distinctively human ways of thinking from the social world around us.


BOOK REVIEW HIGHLIGHTS




[1] This is an important book and likely the most thoughtful of the year in the social sciences… Highly recommended, it is likely to prove one of the most thought-provoking books of the year. – Tyler Cowen, Marginal Revolution.

[2] Fascinating. Choice.

[3] Cecilia Heyes presents a new hypothesis to explain the one feature that distinguishes Homo sapiens from all other species: the mind. Through lucid, compelling writing, this masterly exegesis proposes that the key features of the human mind, termed "cognitive gadgets," are the products of cultural rather than genetic evolution. It will stimulate its readers to think deeply, as Heyes has done, about what it means to be human. – Lord John Krebs, University of Oxford.

[4] The book was written with the strong conviction, boldly taking on deeply entrenched views on topics such as the genetic basis of language and imitation. It will be a very positive contribution to long-held ideas about the nature of being human. – Steven Mithen, author of The Singing Neanderthals: The Origins of Music, Language, Mind, and Body.

[5] Human minds are strange and powerful, but how did they become that way? Cecilia Heyes argues that culture is the prime mover, upgrading the mind by installing a cascade of "gadgets" – non-genetic innovations that enable imitation, mind-reading, episodic memory, and more. The book is an elegant, compelling, and groundbreaking work that should be read by anyone interested in what we are and how we came to be. – Andy Clark, University of Edinburgh.

[6] Cognitive Gadgets is a terrific book. Heyes makes a very surprising claim, arguing that human cognitive capacities — language, technical and causal intelligence, and the capacity to understand others — are not built by natural selection, but are instead cultural adaptations, installed by social learning. It is a richly informed, beautifully clear, and lucidly argued case. – Kim Sterelny, Australian National University.

[7] Evolutionary psychology has been plagued by theories that are interesting but not testable, and theories that are testable but not interesting. In her exposition of cognitive gadgets, Heyes escapes from this trap. By emphasizing specific mechanisms, she makes precise predictions about what makes human cognition unique, and demonstrates that human culture is not just about accumulating knowledge — it also enables each of us to learn how to think. – Chris Frith, University College London.

[8] How much of what is distinctively human depends on our biological (genetic) evolution and how much is culturally influenced or learned? This book will make you think about this old question anew and wonder if you have drawn the lines between these two kinds of inheritance in the right places. – Mary Jane West-Eberhard, Smithsonian Tropical Research Institute.

REMEMBER ALWAYS:
You Are Your Adaptable Memory!
Click or Tap to Return to the Star List: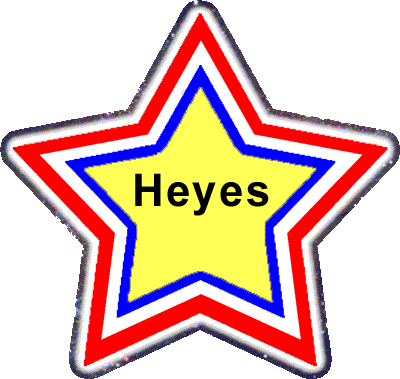 RETURN TO THE HUMANIST GALAXY
OF SECULAR SCIENCE STARS
ALPHABETICAL BRAIN® VOCABULARY
produced by
Infinite Interactive Ideas®