ALPHABETICAL BRAIN™ VOCABULARY
HUMANIST GALAXY
OF SECULAR SCIENCE STARS
JEFF HAWKINS
August 21, 2021
A THOUSAND BRAINS:
A New Theory of Intelligence
by Jeff Hawkins with a
Forword by Richard Dawkins
Basic Books, 2021
(x-xiii, 272 pages)


Quote = "How do simple cells in the brain create intelligence? Jeff Hawkins and his team discovered that the brain uses map-like structures to build a model of the world — not just one model, but hundreds of thousands of models of everything we know. This discovery allows Hawkins to answer important questions about how we perceive the world, why we have a sense of self, and the origin of high-level thought." (From publisher's summary)

Quote = "We know that the brain combines sensory input from all over your body into a single perception, but not how. We think brains 'compute' in some sense, but we cannot say what those computations are. We believe that the brain is organized as a hierarchy, with different pieces all working collaboratively to make a single model of the world. But we can explain neither how those pieces are differentiated, nor how they collaborate." (From publisher's blurb)

Quote = "Neuroscientist and computer engineer Jeff Hawkins argues that it is so hard to answer questions about the brain because our basic picture of how the brain works is wrong. He takes a radically new approach to the brain, with stunning implications. He asserts that the brain is organized into thousands upon thousands of individually computing units, called 'cortical columns'... which all process information from the outside world in the same way... Each builds a complete model of the world. But because every column has different connections to the rest of the body --- each has a unique frame of reference. Your brain sorts out all of those models by conducting a vote. The fundamental job of the brain, therefore, is not to build a single thought, but to manage the thousands of individual thoughts it has every moment. With this powerful new framework, Hawkins is able to reassess some of neuroscience's most stubborn problems." (Paraphrased slightly by webmaster from the publisher's blurb)

BOOK OUTLINE






note = Numbers in parentheses refer to pages



FOREWORD — by Richard Dawkins (vii-xiii)

PART 1 — A NEW UNDERSTANDING OF THE BRAIN (1-10)

Introduction = (1-10)

1) OLD BRAIN-NEW BRAIN (11-20)

2) VERNON MOUNTCASTLE'S BIG IDEA (21-28)

3) A MODEL OF THE WORLD IN YOUR HEAD (29-38)

4) THE BRAIN REVEALS ITS SECRETS (39-55)

5) MAPS IN THE BRAIN (57-68)

6) CONCEPTS, LANGUAGE, AND HIGH-LEVEL THINKING (69-89)

7) THE THOUSAND BRAINS THEORY OF INTELLIGENCE (91-111)

PART 2 — MACHINE INTELLIGENCE (113-170)

Introduction (113-117)

8) WHY THERE IS NO "I" IN AI (119-134)

9) WHEN MACHINES ARE CONSCIOUS (135-144)

10) THE FUTURE OF MACHINE INTELLIGENCE (145-160)

11) THE EXISTENTIAL RISKS OF MACHINE INTELLIGENCE (161-170)

note = The Counterargument (169-170)


[1] Replication (169)

[2] Motivations (169)

[3] Intelligence (169-170)

PART 3 — HUMAN INTELLIGENCE (171-

Introduction (171-172)

12) FALSE BELIEFS (173-184)

13) THE EXISTENTIAL RISKS OF HUMAN INTELLIGENCE (185-197)

14) MERGING BRAINS AND MACHINES (199-208)

15) ESTATE PLANNING FOR HUMANITY (209-222)

16) GENES VERSUS KNOWLEDGE (223-240)

FINAL THOUGHTS (241-245)

SUGGESTED READINGS (247-253)

ACKNOWLEDGMENTS (255-257)

ILLUSTRATION CREDITS (259)

INDEX (261-272)


SPECIAL ONLINE CONVERSATION
BETWEEN JEFF HAWKINS AND SAM HARRIS




OUTLINE OF PODCAST --- July 2021

Speech Notes of Jeff Hawkins with Sam Harris... 'reference frames' exist in every micro 'cortical column'... all the knowledge you have about the world. Knowledge about the world is stored in the cortical columns. Every part of the cortex has motor cell properties and sensory cell properties. No special column in Parietal lobes or strip for motor or sensory cell properties. Same basic algorithms. Optic nerves in eye, etc. Trauma can rewire brains due to cortical columns structure.

All evolution had to do was replicate more cortical columns. AI problems coming up. 150 separate cortical columns. It does not have to be a physical location. Some AI will have to be embodied and some virtual. Such as a verb --- action. Risk --- Brain's neocortex has no purposes on its own. Damasio separates parts of brains. A human requires emotions but not the brain. The cortex does its own thing.

Our emotions affect what we learn and do not learn. Intuitive belief that something is true is a default acceptance of what is embedded in language. Problem of language is that somebody says something is true, but may not be. Just re-remembering things may falsify the memory. Alignment issue... given what I learned. AI machines take a lot of time to understand and control. It will take precise knowledge, not intuitions. Meme for celibacy has strong connections with other things. Hormones = neuro-receptors. Mountain climber understands risks and dangers but climbs anyway! Why? Self-driving cars --- will they evolve on their own? No! Humans have to give them goals! Sam wants Jeff to be less sanguine [meaning less confidently optimistic that his theory is true].


AUTHOR NOTES, SUMMARY,
AND BOOK DESCRIPTION




AUTHOR NOTES = Jeff Hawkins is the cofounder of Numenta, a neuroscience research company; founder of the Redwood Neuroscience Institute; and one of the founders of the field of handheld computing. He is a member of the National Academy of Engineering and author of On Intelligence.

SUMMARY = A bestselling author, neuroscientist, and computer engineer unveils a theory of intelligence that will revolutionize our understanding of the brain and the future of AI. For all of the advances in neuroscience, we have made little progress on its biggest question: How do simple cells in the brain create intelligence? Jeff Hawkins and his team discovered that the brain uses map-like structures to build a model of the world — not just one model, but hundreds of thousands of models of everything we know. This discovery allows Hawkins to answer important questions about how we perceive the world, why we have a sense of self, and the origin of high-level thought.

BOOK DESCRIPTION = The book heralds a revolution in the understanding of intelligence. It is a big-think book, in every sense of the word. For all we hear of neuroscience's great advances, the field has generated more questions than answers. We know that the brain combines sensory input from all over your body into a single perception, but not how. We think brains "compute" in some sense, but we cannot say what those computations are. We believe that the brain is organized as a hierarchy, with different pieces all working collaboratively to make a single model of the world. But we can explain neither how those pieces are differentiated, nor how they collaborate.

Neuroscientist and computer engineer Jeff Hawkins argues that it is so hard to answer questions about the brain because our basic picture of how the brain works is wrong. In his new book about intelligence, Hawkins takes a radically new approach to the brain, with stunning implications. Hawkins' proposal, called the Thousand Brains Theory of Intelligence, is that your brain is organized into thousands upon thousands of individually computing units, called cortical columns.

These columns all process information from the outside world in the same way, and each builds a complete model of the world. But because every column has different connections to the rest of the body, each has a unique frame of reference. Your brain sorts out all those models by conducting a vote. The fundamental job of the brain, therefore, is not to build a single thought, but to manage the thousands of individual thoughts it has every moment.

With this powerful new framework, Hawkins is able to reassess some of neuroscience's most stubborn problems, like why pain needs to be painful to be useful, how we can understand that our perspective of a thing changes as we move around it, and why we might be conscious but individual pieces of our body aren't. And once you understand how the brain works, it is a lot easier to make one yourself. Hawkins is, above all, an engineer, and the book outlines how a new understanding of intelligence could lead to truly intelligent AI. Hawkins explores how we might create machines that can learn on their own, why we need not fear super-intelligent systems, and how human and machine intelligence may someday merge. Combining cutting-edge theoretical neuroscience with an ambitious program for tomorrow's digital minds.


EDITORIAL BOOK REVIEWS




PUBLISHER'S WEEKLY REVIEW = Hawkins (On Intelligence), inventor of the PalmPilot, explicates his theories of how the brain works in this revelatory survey of human intelligence. He begins with the cell, explaining that individual cells work together in the brain to create intelligence (which, Hawkins writes, spans from "basic sensory functions to the highest forms of intellectual ability") before moving on to a consideration of how the brain's neocortex works. Hawkins's central idea, the thousand brains theory, is that "the entire world is learned: as a complex hierarchy of objects located relative to other objects."

Extending beyond human intellect, Hawkins discusses artificial intelligence, which he writes falls short of human intelligence because of the narrow limits constraining the operations of even the smartest machines. In his most daring section, he argues that serious consideration should be given to using intelligent machines to preserve human knowledge, which would enable information to persist and be distributed throughout the galaxy, long after the death of the last human. The complex concepts are presented as simply as possible, but they are not dumbed down and demand focus. Readers who persist will find Hawkins's book is full of thought-provoking arguments.


AMAZON READERS BOOK REVIEWS




[1] Rainer Boegle: Reviewed in Germany - Inspiring! = Jeff Hawkins is a serious force of nature! This is an very interesting book. If you want to learn about real intelligence and not just "artificial intelligence" (AI), then read this book. In the future these ideas will lead to machines that can think. Wonderful!

[2] G. Leonard Baker, Jr.; reviewed in the United States - New insights on human cognition and artificial intelligence = Jeff Hawkins's book is really three books. The first is a history of his lifelong quest to understand how the brain and human cognition work. He spent many years failing to find an academic discipline that could contain his ideas. He finally gave up, founded two successful computer companies, got rich, and then founded Numenta, his private research project. The second is about how the neocortex creates general intelligence, which he defines as the ability to create a constantly updating model of the world. Billions of neurons form trillions of connections that combine into patterns that represent fragments of reality which then "vote" to form an overall picture. The third is a non-mainstream discourse on artificial intelligence. He claims that general intelligence, which is in our future, will be completely different from today's narrow-purpose AI. Now AI cannot create a constantly evolving world model. Machines, he says, can be "conscious" without having emotions unless we so create them that way. Thus, they will not need moral agency and will not be dangerous threats to humanity. However, machines are perhaps the evolutionary successor to humans, something that Jeff regards as good because they could preserve human knowledge without the archaic limits of the body.

This book is the successor to the 2004 book, On Intelligence, which taught me more about human cognition than anything else I have ever read, including Kahneman and Tversky. Both books treat deeply technical subjects in a highly readable way.

[3] Stan: reviewed in the United Kingdom - A framework for intelligence and cortical computation = This book can be considered a continuation of the previous book : On Intelligence - 2004. Obviously a lot happened since then. Hawkins founded Numenta in 2005. He proposed The Thousand Brains Theory of Intelligence in 2018. It is a new framework for intelligence and cortical computation. Since then he has been doing more research for 15 years with his Numenta team since his previous book. He believes the current deep learning technology will not be able to create intelligent machines. On the other hand, he thinks that his theory is on the right path to that goal. I find him very convincing. I think this book is going to be very influential in the AI community now and in future decades.

[4] Carles Alier - Good learning tool = No matter how much I thought I knew about the brain, as a medical doctor I learned more about the anatomy of the brain. I was mesmerized by this book. It has opened a door that I did not know existed. Incredibly fascinating and full of knowledge. I very highly recommend the book to everyone.

[5] Steven D. Canvin - Another step toward reverse-engineering the brain = The section where Hawkins write about whether or not artificial intelligence will be dangerous contained many ideas that I had never encountered before. The book is worth reading for those ideas alone. The ideas he put forward regarding how the brain works are still only theoretical in my opinion. However, it was very interesting.

[6] GV: reviewed in India - Nice ideas with a big leap of faith. But it was still a very boring book = It had boring prose and was nothing like his first book, On intelligence. He is definitely making tremendous progress in the field. However, his inability to construct a clear framework or at least a proper foundation is evident. Reading his first book kept me thrilled from the first page to the last! This book was putting me to sleep about every ten pages. Since Hawkins is a pioneer in this field and he cannot elucidate a logical theory, then maybe we humans are far from being really intelligent machines.

[7] Rob Vermiller - Not as good as Hawkins' first book, On Intelligence = But I bought this book expecting great things. It is an independent perspective and provides a stimulating review of the latest thinking in cognitive science. Unfortunately, this new book provides little information that was not already described in his previous book. On Intelligence was a bible for those of us who take seriously the symbolic nature of mental processing. Ideas like "the way the cortex processes signals from the ear is the same as the way it processes signals from the eyes" and that "memory recall almost always follows a pathway of association." "The cortex," he previously wrote, "creates what are called 'invariant representations,' which handle variations in the world automatically" and "directs behavior to satisfy its predictions." "Perception and behavior are almost one and the same." While not all originally Hawkins' ideas, he presented a compelling narrative in his previous book. "As long as we can decipher the neocortical algorithm and come up with a science of patterns," he wrote, "we can apply it to any system that we want to make intelligent." That was exciting stuff! I was hoping to be equally inspired by this new work. Unfortunately, while competently written, it left me wanting more.

[8] BruceK: Reviewed in the United States - Basically Interesting = Incoherently intelligence, maybe even demented... What the heck is this book? This subject was so interesting to me that I bought Hawkins' first book, and now I have bought his second book. The first part of it is interesting. A rather long read, but interesting and entertaining; logical, but not really much progress in figuring out how the brain works since his first book, On Intelligence.

The problem is the rest of the book after the Thousand Brains Theory, which seem to be incoherent. First he talks about the brain, and the neocortical columns ... not very much there but a dictionary-like definition. Then he says that there are 150,000 of them and that is where the Thousand Brains theory is explained. Then Hawkins jumps into talking about how today's AI has problems, which we all know... But because he is a visionary, he then goes on to imply that he is right again about some new kind of AI that he cannot even describe, except that it is better than neural nets since they cannot learn new things... I do not want my car to be learning, or conscious, or anything else, acting independently or perhaps making a mistake --- as is the primary way humans seem to learn... Instead he goes on to talk about the fate of humanity in infinite time, preserving intelligence by space devices, such as shades that send Morse code to other astronomical civilization that might be looking at the stars in their skies. This is so off the wall and outside the subject matter it really had me questioning Hawkins' sanity or mental ability. However, I cannot say I regret getting the book.


REMEMBER ALWAYS:
You are your adaptable memory!
Click or Tap Star to Return to Humanist Galaxy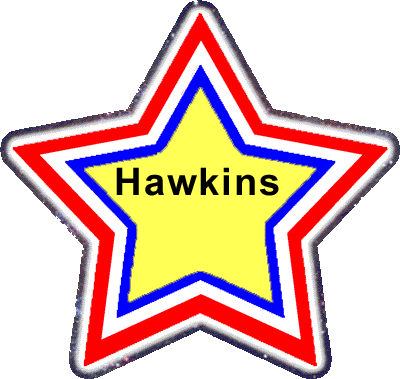 RETURN TO THE HUMANIST GALAXY
OF SECULAR SCIENCE STARS
ALPHABETICAL BRAIN™ VOCABULARY
produced by
Infinite Interactive Ideas™