ALPHABETICAL BRAIN™ VOCABULARY
HUMANIST GALAXY OF
SECULAR BRAIN SCIENCE STARS
July 12, 2019
EVERYTHING GUIDE
TO THE HUMAN BRAIN:
Journey Through the Parts of the Brain, Discover How It Works,
and Improve Your Brain's Health
by Rudolf C. Hatfield.
Adams Media, 2013 (303 pages)
BOOK OUTLINE




See: CONSCIOUSNESS brain idea citations (page 223-226); and

See also: CORTEX -- Prefrontal Cortex (pages160, 162-165); and

See also: FRONTAL LOBES (pages 33-35, 159-161, 190-191)

A QUICK VIEW =

DIVIDING UP THE BRAIN =

CAN YOU BELIEVE YOUR EYES? THE PROCESS OF VISION

HEAR NO EVIL, SPEAK NO EVIL — LANGUAGE AND YOUR BRAIN

DO YOU FEEL ME? THE SENSE OF TOUCH

CHEMICALS IN YOUR BRAIN — TASTE AND SMELL

YOU MOVE ME

HOT, HUNGRY, AND THIRSTY: INTERNAL BODY STATES

SEX

THE SLEEPING BRAIN

YOU HAVE TO GROW UP SOMETIME — THE DEVELOPING BRAIN

THE BIG CHEESE — THE EXECUTIVE BRAIN

SAY THAT AGAIN? ATTENTION AND THE BRAIN

WHO WAS THE FIFTH PRESIDENT? LEARNING AND MEMORY

THE EMOTIONAL BRAIN

DON'T BE SO SMART — INTELLIGENCE AND THE BRAIN

WELL, THEY HAVE A GREAT PERSONALITY

THE ADDICTED BRAIN

BRAIN-RELATED DISORDERS

SOME BRAIN MYTHS THAT YOU MAY STILL BELIEVE


AUTHOR NOTE, SUMMARY,
AND BOOK DESCRIPTION




AUTHOR NOTE = Rudolph C. Hatfield, PhD, is a neuropsychologist, educator, and writer. He served as staff neuropsychologist for various medical establishments in the Ann Arbor area, including the University of Michigan and the Center for Neuropsychology, Learning and Development. Dr. Hatfield is an expert reviewer and test question writer for the MCAT (medical school entrance examination), and has taught college-level courses in Experimental Psychology, Psychopathology, Biopsychology, and Abnormal Psychology. He is a member of the International Neuropsychological Society and has been a speaker at their conventions. He currently resides in Saginaw, Michigan.

SUMMARY = This book is an essential guide for understanding the inner workings of your brain! You can learn how the brain communicates with each part of the body, how it affects your emotional life, why you dream, and how you remember things. You will also get in-depth descriptions of brain disorders and how science and medicine are working to heal or reverse them.

BOOK DESCRIPTION = The brain makes you who you are. Your brain creates your personality and controls your reactions and emotions. It is responsible for how you perceive the world around you --- all while it controls hundreds of physical functions like breathing, moving, circulation, and digestion. Written in plain English, this ultimate user's guide will help you unlock the mysteries of your brain and learn why your brain is the most influential part of your body. Your brain is simply amazing!

The book answers the following questions: Do you really use only 10 percent of your brain? Can a bump to the head really restore memories? Does your brain ever lie to you? Why do you always forget where your glasses are, but never how to read?

And the book gives you in-depth descriptions of brain disorders and how science and medicine are working to heal them.


Click or Tap on Star to Return to List: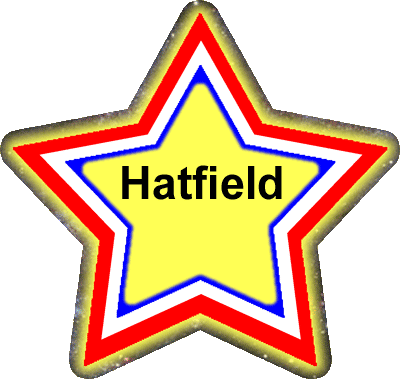 HUMANIST GALAXY OF
SECULAR BRAIN SCIENCE STARS
produced by
Infinite Interactive Ideas™