ALPHABETICAL BRAIN™ VOCABULARY
HUMANIST GALAXY
OF SECULAR SCIENCE STARS
FOGEL-ROSIN
September 7, 2021
YOUR MIND IS WHAT YOUR
BRAIN DOES FOR A LIVING:
Learn How to Make It Work for You
by Steven Jay Fogel
with Mark Bruce Rosin.
Greenleaf Book Group Press, 2014
(282 pages)

Quotes = "I believe this is the definition of success for all of us: awakening to our full potential as human beings... My five shorthand messages" to guide your journey of self-awareness are these:" (252)



1. Be mindful.

2. Remember that the voice in your head is not you.

3. Remember that feelings are not facts.

4. Quiet the voice in your head.

5. Remember that the process of self-transformation is Gain it, Lose it, Gain it Again! (page 252)



"Remember that all of the insight, all of the Aha's, come to us when we are mindfully aware. The key to awakening is remembering that sometimes we will be mindful and sometimes we will go back on automatic pilot. There is no way to prevent an overload of the system that temporarily sends us back to our default position. This is the state of being human. The goal is to spend more and more time being mindful and less and less time being run by your habitual machinery. Now it is up to you!" (pages 252-253)

"Write a description of your personal and professional goals. Keep in mind the information you have learned about your habitual programing and about changing your brain to change your life. Describe in writing the special areas in which being mindful is particularly challenging for you and the steps you are going to take (or are already taking) in order to be mindful and to accomplish your goals." (page 253)

"Write down the mindful step you are going to take right now to support you in accomplishing one or more of your goals." (page 253)

BOOK OUTLINE




note = Numbers in parentheses refer to pages



ACKNOWLEDGMENTS (xi)

Quote = "The unexamined life is not worth living." by Socrates as quoted by Plato in The Apology (viii)

INTRODUCTION (1-8)

PART 1 — THE PAST:An Illuminating Place to Visit, But You Don't Want to Live There (10-58)

1) The voice in your head — and why it's so often wrong (11-25)

note = Pause Your Machinery = 3 writing exercises (25-28)

2) How programming formed in childhood can control you when you are an adult (27-38)

3) Your Conscious and Unconscious Beliefs (39-48)

4) How Childhood Traumas Influence Your Programming (49-58)

PART 2 — THE MIND AND THE BRAIN: Why Your Machinery Works the Way It Does and How Your Brain Allows You to Change (59-165)

5) What you need to know about your brain and how it influences the way you act (61-77)

6) Using Your mind to change your brain and your behavior (79-88)

7) Mindful awareness — the key to disengaging from your dysfunctional programming (89-

note = "A roadmap for becoming mindfully aware of how you operate." (91-98)

[1] Step 1: Recognize your identity and how it keeps you trapped (92-93)

[2] Step 2: Recognize the acts that make up your identity (93-97)

[3] Step 3: Recognize the clues that help you disengage from your acts (97-98)

note = Use Daniel Siegel's "COAL" acronym to remind you that mindfulness is not just being aware, but also it is being "Curious, Open, Accepting, and Loving." (99)

note = Brain research indicates that "All of the changes we make through mindful awareness, which at first are temporary, lead to new traits, new ways of behaving, by changing the brain." (100)

note = "Daniel Siegel describes five qualities associated with mindful awareness, and I see these as the antithesis of, and the antidote to, our fixed identity and its acts."

The acronym Siegel provides for these qualities is "FACES": F = Flexible; A = Adaptive; C = Coherent; E = Energized; and S = Stable... (100-101)

note = [Coherence = well-being] "Coherence is feeling connected to yourself and other people: feeling open, harmonious, and engaged with and receptive to life." (101)

note = When you are controlled by your habituated memories: your automatic acts make you the polar opposite of a coherent self: they make you "inflexible, nonadaptive, incoherent, unenergized, and unstable. When you are in an act, you are not connected to yourself or to others, and you are unreceptive. Your acts block energy. A shorthand way of saying all of this is that your acts are your machinery's personas that keep you stuck."

"The crucial point to remember is that, as with the voice in your head, the acts are not you; they are just a construct of your machinery's programming in response to fears that arose in earlier situations." (102)

"They keep you in the past and cost you aliveness and joy. They keep you out of touch with your being, with your true feelings, with your sense of connectedness to yourself, to others... When you are into your acts you are really not present; you are just in your [automatic] machinery, being run by your programming."

"By using mindful awareness to recognize your behavior and to dis-identify with and dis-engage from your acts, you are creating new neuronal pathways with the ultimate effect of remodeling your brain and transforming yourself and your experience of life!" (102)

Suggested strategy: "Think mindfully about your [habitual automatic] acts, which are the character roles you play in your interactions with others when you react on automatic pilot, especially in times of stress. Write a brief description of each act. Also, it is helpful to label each of your acts with a short phrase that gives you a quick handle on it." (102)

note = Use suggestions about how to disengage from your remembered "past acts" that are not really you and which give you "false payoffs" instead of genuine coherence and fulfillment (102-103)

8) Learning to Recognize and let go of self-defeating beliefs (105-123)

9) What brain science teaches about how to change your wiring to improve your life (125-138)

10) Parenting yourself through practicing mindfulness (139-155)

11) Formulating guiding principles to help you act mindfully (157-165)

PART 3 — FROG IN HOT WATER: Long-Term Patterns that Created Frustration and Suffering and How to Break Them ((167-223)

12) How do you become a frog in hot water? (169-176)

13) Recognizing Your Resistance to Change --- And what you can do about it (I77-185)

14) A first step toward choosing a door --- Analyzing the bind that keeps you a frog in hot water (187-191)

15) Other ways that you can keep yourself stuck (193-200)

16) Choosing a door (201-206)

17) Seven lessons I learned from being a frog in Hot water and finally choosing a door (207-223)

PART 4 — TOOLS AND TECHNIQUES FOR A HAPPIER, HEALTHIER LIFE (225-246)

18) Decreasing anxiety, increasing gratitude, mindfulness, Loving-kindness, and well-being (227-237)

19) Creating your wisdom pages (239-246)

CONCLUSION — My Shorthand Messages for You to Live a Life of Authenticity and Aliveness (247-253)

SUCCESS = "It is awakening to your full potential as a human being, realizing that I am what I can be, not by the criteria of money, power, fame—that all comes and goes—but just in the sense that I can feel the depths of my compassion now. I can feel the depths of the emptiness in my being. I can feel the depth of the joy and fun and play. I can feel my fears and desires... It is as if I am awakening just as fast as I can. It is just going on." (252)

"I believe this is the definition of success for all of us: awakening to our full potential as human beings... My five shorthand messages" to guide your journey of self-awareness are these: (252)

"1. Be [ethically] mindful."

"2. Remember that the voice in your head is not you."

"3. Remember that feelings are not facts."

"4. Quiet the voice in your head."

"5. Remember that the process of self-transformation is Gain it, Lose it, Gain it Again!" (252)

"Remember that all of the insight, all of the 'Aha's,' come to us when we are mindfully aware. The key to awakening is remembering that sometimes we will be mindful and sometimes we will go back on automatic pilot. There is no way to prevent an overload of the system that temporarily sends us back to our default position. This is the state of being human. The goal is to spend more and more time being mindful and less and less time being run by your habitual machinery. Now it is up to you!" (252-253)

"Write a description of your personal and professional goals. Keep in mind the information you have learned about your habitual programing and about changing your brain to change your life. Describe in writing the special areas in which being mindful is particularly challenging for you and the steps you are going to take (or are already taking) in order to be mindful and to accomplish your goals." (253)

"Write down the mindful step you are going to take right now to support you in accomplishing one or more of your goals." (253)

NOTES (255-261)

INDEX (263-271)

Actions
Activated
Acts
Anger
Anxiety
Automatic pilot
Beliefs
Bottom up brain functioning
Brain
Breathing
Childhood
Communication
Cortex of the brain
Denial
Doors
Dysfunction
Dysfunctional programming
emotions. see Feelings
Empathy
Executive functions of middle prefrontal cortex
Expectations
Feer
Feelings
Identity
Interpretations
Interupting your machinery
Judgements
Limbic system of the brain
Living life
Middle prefrontal cortex
Mind
Mindful awareness
Mindfulness meditation
Neural pathways
Neuroplasticity
Organizing principles
Painful patterns
Parenting yourself
Pausing your machinery
Physiology of the brain
Programming
Promised Land metaphor
Relationships
Resistance to change
Reticular Activating System (RAS)
Self-criticism
Shame and blame feelings
Siegel, Daniel J.
Survival
Templates for the brain
Time-out technique
Time required for behavioral change
Top down brain functioning
Transformation
Trauma in childhood
Trust, fear as lack of
Truth, mind's interpretation of
Unconscious mind and wiring of the brain
Wisdom

ABOUT THE AUTHORS (273-274)


ABOUT THE AUTHORS, SUMMARY,
AND BOOK DESCRIPTION




ABOUT THE AUTHORS =

[1] Steven J. Fogel has been described as a ''Renaissance man for the new millennium." He is a cofounder of Westwood Financial Corp., one of the leading private commercial real estate owners in the country. For decades he has been an active participant in the human potential movement, inspiring others to seek their true selves. Steve is an accomplished artist and the author of The Yes-I-Can Guide to Mastering Real Estate (Random House) and My Mind Is Not My Friend (Fresh River Press). His broad experience in business and the arts led him to serve as chairman of the California Arts Council. He lives and works in Los Angeles.

[2] Mark Bruce Rosin is a writer, consultant, and editor who works in both the publishing and entertainment industries. He has authored, coauthored, and edited nonfiction books on a wide range of subjects for major publishers and small presses. Mark also writes, coauthors, and edits fiction. In addition to working with professional nonfiction authors, he works with experts in various fields who are not professional writers. He is adept at learning about a subject from the ground up and at preserving the voice of the person with whom he is working.

After receiving a bachelor's degree in English Language and Literature from the University of Chicago and a master's degree in English Language and Literature from Yale University, he began his publishing career as associate literary editor in the fiction department at Harper's Bazaar. Subsequently, he edited and wrote articles as a contributing editor at Bazaar and, later, as senior editor and special projects editor at Parents magazine. Mark wrote his first nonfiction book, Stepfathering, for Simon & Schuster. Since then he has coauthored, edited, or served as literary consultant for fifteen nonfiction books on subjects including real estate investment, medicine, self-help, memoir, baby care, psychology, acting, social justice, the history of feminism, and the philosophy underlying yoga.

Chip Rosenbloom and Lucia Rodriguez brought Mark in as a literary consultant for the publication of Horoscope: The Astrology Murders, a mystery novel that they found among the papers of their mother, Georgia Frontiere, the late owner of the St. Louis Rams. Mark has worked with numerous other novelists at various stages in the development of their books. He has just completed writing a mystery novel of his own, No Way to Stop, introducing Los Angeles private detective Bruno Aletti, and he is currently writing a novel about the spiritual transformation of a man who has no interest in being spiritually transformed. In addition to his work in prose, Mark writes for films and television. He has written screenplays for indie legend Roger Corman and for major studios, including Sony and Paramount, and pilot scripts for HBO, Castle Rock, CBS, and ABC.

Mark has also been a film and television executive. As an executive at CBS, he oversaw the development and production of comedy and drama pilots. As head of film and television at Talent Associates, West Coast, he oversaw the acquisition and development of feature film scripts and comedy pilots. As a consultant for MediaCorp Studios in Singapore, he supervised the development of award-winning series, including the highest-rated English-language show in the history of Singaporean television.

Compelling Interest: Examining the Evidence on Racial Dynamics in Colleges and Universities, a book for which Mark was an editor, was cited by the United States Supreme Court in its decision to uphold aspects of affirmative action. Mark wrote and is a producer of 55 Steps, a film starring Hilary Swank and Helena Bonham Carter. It is based on a true story about a landmark civil rights case.

SUMMARY = The book explains how you can use your mind to transform your brain to make yourself happier. Your default programming, which is the automatic habitual choices you make in life without even noticing, can sabotage you. But you can learn to interrupt your self-defeating behavior and make better choices.

BOOK DESCRIPTION = Steven J. Fogel, with the assistance of Marc Rosen, shares what scientists have discovered about your ability to ''rewire'' your brain to act in ways that will make you happier and offers sage advice about how to resolve long-term dysfunctional relationships that are causing you stress, frustration, and pain. Put the past where it belongs — in the past. Be mindful, live in the present, and lead a fulfilling life full of possibilities!


PROFESSIONAL BOOK REVIEWS




[1] Writers are not mere copyists of language; they are polishers, embellishers, perfecters. They spend hours getting the timing right so that what they write sounds completely unrehearsed. -- Louis Menand, author of, among other works, American Studies and The Metaphysical Club: A Story of Ideas in America, and a contributor to The New Yorker.

[2] Steve Fogel's book is a great journey to finding happiness and inner peace. He offers great insight into how we are programmed, how to understand the brain, and how to make positive changes. – Kris Jenner, TV personality and manager/producer.

[3] Anyone who wants to lead a happier and healthier life must read this book. I could not put it down. – Earl Mindell, R.Ph., Ph.D., author of New Vitamin Bible and Prescription Alternatives

[4] How can you choose from the flurry of self-help books that attempt to help us navigate through our rapidly changing times? The beauty of this book resides in its comprehensive appreciation of how we can control the timeless unconscious patterns of our childhoods right up to how the current contributions of the neurosciences can help us live more peacefully in the present. – Fred M. Sander, M.D., Associate Clinical Professor, Department of Psychiatry, Weill Cornell Medical College, and author of Individual and Family Therapy.

[5] Fogel provides a compelling playbook on a way to achieve a full and rewarding life. – Frank Mancuso, Former Chairman and CEO, Paramount Pictures and MGM Studios

[6] Among the many wise messages in Steve Fogel's book is that in order to nurture those you love, you must first nurture yourself. To learn how best to do that, turn to 1 and keep reading." – Ann Pleshette Murphy, Parenting Educator and author of The 7 Stages of Motherhood.

[7] Steve Fogel's book serves as a practical bridge between understanding oneself and making the necessary changes for a more meaningful life. As a psychiatrist, I can say that it does so by providing building blocks for constructive self-awareness in a most accessible and organized fashion. – Diane Weiss, M.D.


REMEMBER ALWAYS:
You are your adaptable memory!
Click or Tap Star to Return to Humanist Galaxy: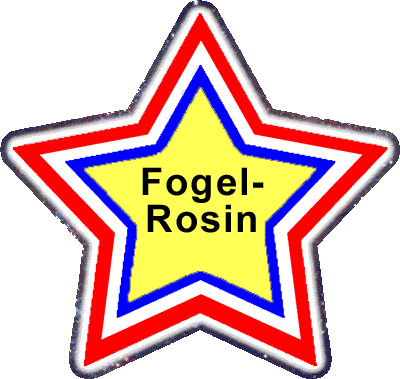 RETURN TO THE HUMANIST GALAXY
OF SECULAR SCIENCE STARS
ALPHABETICAL BRAIN™ VOCABULARY
produced by
Infinite Interactive Ideas™