ALPHABETICAL BRAIN™ VOCABULARY
HUMANIST GALAXY
OF SECULAR SCIENCE STARS
LOUIS DUPRE
October 19, 2020
ENLIGHTENMENT AND THE INTELLECTUAL
FOUNDATIONS OF MODERN CULTURE
Louis K. Dupré.
Yale University Press, 2004
(i-xiv, 397 pages)

BOOK OUTLINE






note = Numbers in parentheses refer to pages



Quote = "Even in its attitude toward religion, which has most severely been criticized, the Enlightenment deserves considerable credit. Religious tolerance; the separation between cult and public life; the protection of the individual conscience against religious compulsion, social pressure, or cultural prejudice --- all of these have become nonnegotiable positions to Western believers." by author, Louis Dupré (338)

Quote = "However we assess the Enlightenment's achievements, we could commit no greater error than to deny or reject them. They have become an essential part of what we are." by author, Louis Dupré (338)

PREFACE (ix-x)

INTRODUCTION (xi-xiv)

1) A DEFINITION AND A PROVISIONAL JUSTIFICATION (1-17)

Quote = "The Enlightenment concluded a search for a new cultural synthesis begun at the end of the Middle Ages when the traditional cosmological, anthropological, and theological one had disintegrated." (1)

[1] The second wave of modernity (3-7)

[2] A provisional profile (7-12)

[3] The crisis of the Enlightenment (12-17)

Quote = "Taken singularly the early shifts in the development of Enlightenment ideas were rarely abrupt or disruptive, but together they fundamentally altered the direction of Western culture and some major thinkers have regarded this change as a crisis." (12)

2) A DIFFERENT COSMOS (18-44)

note = Lucretius quote about random atoms (29)

3) A NEW SENSE OF SELFHOOD (45-77)

note = New perspectives on language (67-75)

note = Conclusion about self as meaning and as subject (75-77)

Quote = "The more I give myself to the other, the better I know myself and the more I acquire a unique identity." (76)

4) TOWARD A NEW CONCEPTION OF ART (78-111)

5) THE MORAL CRISIS (112-152)

note = Spinoza and modern rationalism (113-120)

note = Bentham and Hume (132-133)

note = Kant: How ethics became controlled by transcendently imposed law. (133-145)

6) THE ORIGIN OF MODERN SOCIAL THEORIES (153-

note = the social contract (162-168)

7) THE NEW SCIENCE OF HISTORY (187-228)

note = Montesquieu's divine cause of nature as being inherently rational vs. evolution of human brain [as being inherently empirical] (171-176)

note = Description of Voltaire as believing in "progress" but only among the educated (204-206)

8) THE RELIGIOUS CRISIS (229-268)

note = Use page 230 about changing from religion to science in West (229-231)

note = Deism - the substitute religion, especially see Voltaire's criticism of Christ and particularly Catholicism 243-256)

note = Atheism discussed (256-268)

9) THE FAITH OF THE PHILOSOPHERS (268-311)

note = Quote top paragraph on page 289 (289-311)

10) SPIRITUAL CONTINUITY AND RENEWAL (312-333)

CONCLUSION (334-339)

note = "The ideas of the Enlightenment continue to influence our present culture. The ideal of human emancipation still occupies a central place among them, though it has since passed through a number of changes." (334)

note = Use paragraph 334 about goals of enlightenment with its secret logic [?] (334-335)

note = Reason is being critiqued today (335)

note = "The Enlightenment has given us some of our most important ideas: an expressive conception of art, a non-authoritarian view of morality, political theories that build freedom and democracy within the very structures of society... Against this position I have argued that the Enlightenment, though flawed and one-sided, accomplished an indispensable task in the development of Western thought... Time and again the rational insights of the Enlightenment surpass the arguments invoked to justify them." (338)

note = "Even in its attitude toward religion, which has most severely been criticized, the Enlightenment deserves considerable credit. Religious tolerance; the separation between cult and public life; the protection of the individual conscience against religious compulsion, social pressure, or cultural prejudice --- all of these have become nonnegotiable positions to Western believers." (338)

note = "The critique of the so-called arguments for the existence of God, themselves a modern, rationalist invention, forced theology at last to abandon a long surpassed pre-Copernican conception of the world. The idea of creation conceived as a divine imparting of motion, held over from an Aristotelian cosmology, lost its meaning after Newton's theory and Diderot's attacks. The critique of religion proved painful, particularly in the irreverent form in which it was often administered; yet it was necessary and overdue." (339)

note = "In the end religion benefitted from it. It forced the religious community to seek the proper domain of religion in symbols of transcendence rather than in science, and compelled it to begin a search for the kind of spiritual depth needed to live in accordance with this insight." (339)

"Paradoxically, it was the critique of the Enlightenment, however one-sided and intolerant of alternative views, that opened the eyes of Western believers to the truth and value of religions other than their own. Even deism, rationalism's own defective product, was capable of inspiring genuine piety... However we assess the Enlightenment's achievements, we could commit no greater error than to deny or reject them. They have become an essential part of who we are." (339)

INDEX (383-397)

Agnostic/agnosticism
Altruism
Analogy
Arguments [proofs] for existence of God
Aristotle
Atheism
Bacon, Francis
Bentham, Jeremy
Causality: divine or transcendent
Church and culture
Classicism, classicists
Common good
Cosmology
Creation, Creator
Cyclical theory of History
Deism
Decartes, Rene
Determinism: physical
Diderot, Denis
Emancipation, social or political
Emotions
Empiricism, Empiricists
Encyclopedie
Epistemology
Evil, physical or moral
Hegel, George Wilhelm Friedrich
Hobbes, Thomas
Humanism, humanists
Hume, David
Ideology
Jesus Christ
Kant, Immanuel
Law: civil or statutory
Leibniz, Gottfried Wilhelm
Literalism [biblical]
Locke, John
Lutheran(ism)
Malebranche, Nicholas
Marx, Karl
Materialism
Mechanistic, mechanism
Mercantilism,mercantilists
Metaphysics
Middle Ages
Miracles: in Clark; in Hume; in Lessing;


in Locke; in Melebranch; in Spinoza; in Voltaire


Montesquieu, Charles-Louis de Secondat, etc
Moral sense [feeling]
Moralism
Mysticism
Mythological, mythology
Naturalism
Neoplatonism
New Testament
Newton, Isaac: his cosmology, etc
Nominalism, nominalists
Original sin
Orthodoxy [Lutheranism]
Passion
Rationalism
Reformation
Religion, Christian
Renaissance
Revelation
Rights: civil/or political
Roman Empire
Roman law
Roman Republic
Romanticism
Rousseau, Jean-Jacques: first


clear non-theological statement
of the theory of natural rights


Scripture
Secularism
Sensibility
Shakespeare
Smith, Adam
Socrates
Spinoza
Stoic
Subjectivism, subjectivists
Sublime
Superstition, [superstitionists]
Symbol, symbolism, etc
Theology
Tolerance
Totalitarianism
Transcendence
Universalism
Utilitarianism
Utopianism
Vico, Giambattista
Virtue
Voltaire
Voluntarism, voluntarists

AUTHOR NOTES, SUMMARY,
AND BOOK DESCRIPTION




SUMMARY = The prestige of the Enlightenment has declined in recent years. Many consider its thinking abstract, its art and poetry uninspiring, and the assertion that it introduced a new age of freedom and progress after centuries of darkness and superstition presumptuous.

BOOK DESCRIPTION = In this book, an eminent scholar of modern culture shows that the Enlightenment was a more complex phenomenon than most of its detractors and advocates assume. It includes rationalist as well as anti-rationalist tendencies, a critique of traditional morality and religion as well as an attempt to establish them on new foundations, even the beginning of a moral renewal and a spiritual revival.

The Enlightenment's critique of tradition was a necessary consequence of the fundamental modern principle that we humans are solely responsible for the course of history.

Hence we can accept no belief, no authority, no institutions that are not in some way justified. This foundation, for better or for worse, determined the course of the following centuries. Despite contemporary reactions against it, the Enlightenment continues to shape our own time and still distinguishes Western culture from any other.


PROFESSIONAL BOOK REVIEW HIGHLIGHTS




[1] An eminent scholar of modern culture argues that the Enlightenment --- the importance of which has been vigorously debated in recent years --- was a more complex phenomenon than either its detractors or advocates assume. Ranging as it does over art, morality, religion, science, philosophy, social theory, and a good deal besides, [Dupré's book] is a marvel of scholarly erudition... Formidably well-researched... this would make an excellent introduction to Enlightenment ideas for the general reader. Terry Eagleton, Harper's Magazine

[2] This immensely readable book will cause readers to rethink the Enlightenment and to see its positive aspects. It will also add crucial historical perspective to current discussions of modernity. Donald Verene, Emory University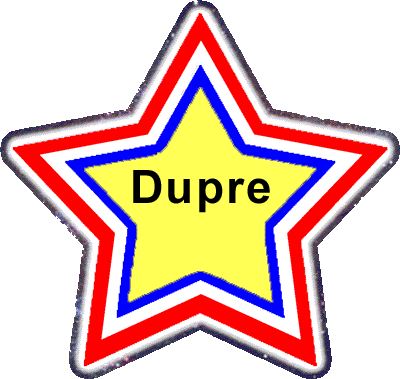 RETURN TO HUMANIST GALAXY
OF SECULAR SCIENCE STARS
produced by
Infinite Interactive Ideas™