ALPHABETICAL BRAIN® VOCABULARY
HUMANIST GALAXY
OF SECULAR SCIENCE STARS
TAYL0R CLARK
May 31, 2022
NERVE:
Poise under pressure, serenity
under stress, and the brave new
science of fear and cool
Taylor Clark.
Little, Brown, 2011
(i-vii, 310 pages)
[Subjects = Fear, Anxiety, Calmness]

Quote = "Nerves make us bomb job interviews, first dates, and SATs... It paralyzes seasoned concert musicians and freezes rookie cops in tight situations. And yet not everyone cracks. Soldiers keep their heads in combat; firemen rush into burning buildings; unflappable trauma doctors juggle patient after patient. It is not that these people feel no fear; often, in fact, they are riddled with it." (Paraphrased by webmaster from publisher's blurb).

Quote = "Clark draws upon cutting-edge science and painstaking reporting to explore the very heart of panic and poise. Using a wide range of case studies, Clark overturns the popular myths about anxiety and fear to explain why some people thrive under pressure, while others falter — and how we can go forward with steadier nerves and increased confidence." (Paraphrased by webmaster from publisher's blurb)

BOOK OUTLINE


INTRODUCTION — THE CLOSEST CALL (3-16)

PART 1 — THE NERVOUS TRINITY (17-52)

1) YOUR SECOND BRAIN — Exploring the new science of fear (19-52)

3) THE ZEN OF SHOCK TRAUMA — Stress, strain, and coping with chaos (91-128)

PART 2 — THE ELEMENTS OF COOL (129-258)

4) THINK FAST — Cognition under pressure, and how to improve it (131-164)

5) BEFORE THE MADDING CROWD — Decoding the mysteries of performance anxiety and stage fright (165-192)

6) THE CLUTCH PARADOX — Why athletes excel — or choke — under fire (193-227)

7) MAYDAY, MAYDAY! — How we react, think, and survive when our lives are on the line (228-258)

CONCLUSION — HOW TO BE AFRAID (259-282)

ACKNOWLEDGMENTS (283-284)

SUGGESTED READING (285-287)

NOTES (289-301)

INDEX (303-310)


AUTHOR NOTES, SUMMARY,
AND BOOK DESCRIPTION




AUTHOR NOTES = Taylor Clark is a writer based in Portland, Oregon. A graduate of Dartmouth College and a Pacific Northwest native, he has written for GQ , Slate , and Psychology Today , among other publications.

SUMMARY = The author draws upon cutting-edge science and painstaking reporting to explore the very heart of panic and poise. He explains why some people thrive under pressure, while others falter — and how we can go forward with steadier nerves and increased confidence.

BOOK DESCRIPTION = Nerves make us bomb job interviews, first dates, and SATs. With a presentation looming at work, fear robs us of sleep for days. It paralyzes seasoned concert musicians and freezes rookie cops in tight situations. And yet not everyone cracks. Soldiers keep their heads in combat; firemen rush into burning buildings; unflappable trauma doctors juggle patient after patient. It is not that these people feel no fear; often, in fact, they are riddled with it.

In the book, Nerve, Taylor Clark draws upon cutting-edge science and painstaking reporting to explore the very heart of panic and poise. Using a wide range of case studies, Clark overturns the popular myths about anxiety and fear to explain why some people thrive under pressure, while others falter — and how we can go forward with steadier nerves and increased confidence.


EDITORIAL BOOK REVIEWS




PUBLISHER'S WEEKLY REVIEW = Why, in a world where we have created secure buffers against our worst fears, are so many of us so anxious? And why do some people exhibit nerves of steel under stressful and fearful conditions while others wilt? Clark (Starbucked) explores these questions by briefly examining the neuroscience of fear, and then collecting numerous stories of individuals who have remained calm against all odds in fearful life-and-death situations. For example, in 1991, principal Daniel Stockwell faced down a rifle barrel as he negotiated with a high school student holding him hostage. Although he was later praised for his calm, Stockwell admitted that he worked with his fear, rather than banishing it, in order to face the situation. Clark draws out of these tales a dozen quick tips for retaining your nerve in the face of stress, such as learning to accept uncertainty, breathing, and opening up to fear unconditionally. Unfortunately his meandering and simplistic approach offers neither new insights into the nature of anxiety nor any new perspectives on handling it.

BOOKLIST REVIEW = Clark, author of Starbucked (2007), maintains his light, frequently humorous tone in this (mostly) serious look at the psychology of stress. Drawing on various forms of research, and numerous real-life stories, the author explores the reasons why we feel stress, our responses to it, and what we can do to deal with it constructively. Clark takes us through the history of stress research, from early breakthroughs (Walter Cannon's 1915 elucidation of the fight-or-flight response) to experimental research to today's cutting-edge explorations of the workings of the human brain. Most of what we know about the science of fear comes from tormenting rats, Clark wryly observes. The subjects of his real-life stories of dealing with stress under intense pressure range from Russian sub commanders to game-show contestants to tsunami survivors to pro athletes to musicians.

The author makes some shrewd observations (for example, that Cannon's fight-or-flight response leaves out a third F: freeze), and, unlike many authors of popular-science books, he really knows how to write, too! The book is informative, engaging, and, in quite a few places, funny. – David Pitt,

LIBRARY JOURNAL REVIEW = Journalist Clark (Starbucked) proclaims in the first chapter that he is "not at all qualified to tell anyone how to expertly manage their fears." Nevertheless, with an engaging, highly readable style, he displays his excellent journalism skills by interviewing and telling the stories of numerous individuals, exploring how they react to fear, stress, and extreme pressure. He compares the way those who seem immune to stress and fear approach difficult situations with that of the larger general population, who tend to respond instinctively in ways that actually increase negative emotions. Those most successful at handling stress experience the same feelings as everyone else yet are able to notice the feelings, accept them as normal without becoming paralyzed, and focus on what has to be done. He concludes by summarizing helpful principles readers can apply to the stress and fear in their lives. VERDICT This will be of interest to libraries with popular psychology collections and for readers looking to tame their emotions. — Crystal Renfro, Georgia Institute of Technology Library, Atlanta Georgia.


PROFESSIONAL BOOK REVIEWS




[1] This is an improbably charming and witty book about a disturbing and flummoxing subject. More than that, though, Taylor Clark has made me less afraid of being afraid. -- Tom Bissell, author of the book, Extra Lives.

[2] A smart and entertaining account... The book, Nerve, is intelligent, very well-written and generally persuasive. -- John Strawn, newspaper writer, The Oregonian.

[3] Hilarious, approachable and certainly enlightening... Clark manages to make the book, Nerve, pack a seriously entertaining punch... it is clever, relevant and amusing. -- Katelyn Schmidt, newspaper writer, Tampa Tribune

[4] Intelligent and sharp-witted... The best book on fear that I have ever read! -- Therese Borchard, PyschCentral.


REMEMBER ALWAYS:
You Are Your Adaptable Memory!
Click or Tap Star to: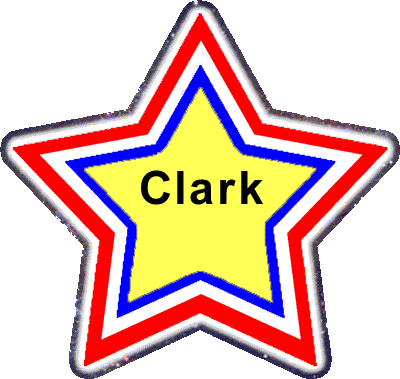 RETURN TO THE HUMANIST GALAXY
OF SECULAR SCIENCE STARS
ALPHABETICAL BRAIN® VOCABULARY
produced by
Infinite Interactive Ideas®