ALPHABETICAL BRAIN™ VOCABULARY
HUMANIST GALAXY
BY SECULAR SCIENCE STARS
July 2, 2020
THE MIND IS FLAT:
The remarkable shallowness
of the improvising brain
by Nick Chater.
Yale University Press,
2018 (251 pages)

BOOK OUTLINE


note = This profoundly original book shows how the brain generates behaviors moment by moment based entirely on our past experiences rather than being the plaything of unconscious currents. (from publisher's blurb)

Quote = "The search for meaning is the object of each cycle of thought; and meaning is about organizing, arranging, creating patterns in and making sense of thoughts, actions, stories, works of art, games and sports. In short, finding meaning is about finding coherence." (page 191)

Quote = "Coherence is created step by step, one thought at a time; it is never complete, but is continually open to challenge and debate. And this is how it should be: surely no novel, poem, or painting, however, profound, can be as rich, complex, challenging and as endlessly open to re-evaluation and reinterpretation as an individual human life." (page 191)


Numbers in parentheses = page numbers


PROLOGUE — LITERARY DEPTH, MENTAL SHALLOWS (1-17)

PART 1 — THE ILLUSION OF MENTAL DEPTH (19-123)

1) THE POWER OF INVENTION (21-36)

2) THE FEELING OF REALITY (37-52)

3) ANATOMY OF A HOAX (53-72)

4) THE INCONSTANT IMAGINATION (73-90)

5) INVENTING FEELINGS (91-108)

[1] Making sense of our ambiguous selves (93-100)

[2] The interpretation of feeling (100-101)

[3] Love from a high bridge (102-106)

[4] Finding meaning in our lives (106-108)

6) MANUFACTURING CHOICE (109-123)

note = Corpus Callosum diagram — the three nerve cables connecting the two hemispheres (109)

[1] On nor knowing our own minds (112-116)

[2] Shaped by stories (116-118)

[3] Choosing and rejecting (118-123)

PART 2 — THE IMPROVISED MIND (125-219)

7) THE CYCLE OF THOUGHT (127-145)

8) THE NARROW CHANNEL OF CONSCIOUSNESS (146-159)

9) THE MYTH OF UNCONSCIOUS THOUGHT (160-174)

10) THE BOUNDARY OF CONSCIOUSNESS (175-191)

note = "I suspect that the way we project meaning onto works of literature and art has a lot to do with the way we understand events, stories, and relationships in our daily lives. As our lives unfold, we continually attempt to make sense of what is happening to us: why we, and the people around us, act as we do; we compare our lives with other lives and, indeed, with lives in art, literature and the movies." (189)

note = "And from time to time, we step back and try to make sense of how the different pieces of our lives fit together (or don't); and we do the same for other people's lives, our relationships, the groups we are part of, the projects we are engaged in, and so on. We can debate endlessly and reconsider not just our own lives, but our analysis and evaluations of our lives." (189)

note = "It is tempting to think..that meaning-as-coherence is not enough: that our lives should be guided by some ultimate purpose that is beyond our everyday understanding. Or perhaps deep inside our innermost core. Or we may conclude that no such transcendental meaning exists and that human life is no more than a brief, purposeless biochemical agitation at one edge of a vast and lifeless cosmos. I think that this temptation, and its tendency to lead both to hope and to despair, is based on a misunderstanding." (190-191).

note = "The search for meaning is the object of each cycle of thought; and meaning is about organizing, arranging, creating patterns in and making sense of thoughts, actions, stories, works of art, games and sports. In short, finding meaning is about finding coherence." (page 191)

note = "Coherence is created step by step, one thought at a time; it is never complete, but is continually open to challenge and debate. And this is how it should be: surely no novel, poem, or painting, however, profound, can be as rich, complex, challenging and as endlessly open to re-evaluation and reinterpretation as an individual human life." (page 191)

11) PRECEDENTS NOT PRINCIPLES (192-204)

12) THE SECRET OF INTELLIGENCE (205-219)

EPILOGUE — REINVENTING OURSELVES (220-223)

NOTES (225-243)

INDEX (245-251)


AUTHOR NOTES, SUMMARY,
and BOOK DESCRIPTION


AUTHOR NOTES = Nick Chater is professor of behavioral science at Warwick Business School and co-founder of the research consultancy Decision Technology Ltd. He has contributed to more than two hundred articles and book chapters and is author, coauthor, or coeditor of fourteen books.

SUMMARY = In a radical reinterpretation of how the mind works, an eminent behavioral scientist reveals the illusion of mental depth.

BOOK DESCRIPTION = In this profoundly original book, behavioral scientist Nick Chater contends that rather than being the plaything of unconscious currents, the brain generates behaviors moment by moment based entirely on our past experiences. The book engages the reader with eye-opening experiments and visual examples, as the author first demolishes our intuitive sense of how our mind works, and then argues for a positive interpretation of the brain as a ceaseless and creative improviser.

For more than a century, psychologists and neuroscientists have struggled with how best to interpret human motivation and decision making. The assumption was always that below a mental "surface" of conscious awareness lies a deep and complex set of inner beliefs, values, and desires that govern our thoughts, ideas, and actions, and that to know this depth is to know ourselves. However, now neuroscience experiments, as described by Chater in the book, have proven that old assumption of the dominant role of the subconscious in determining human behavior was and is simply wrong.


Click or Tap to Return to Star List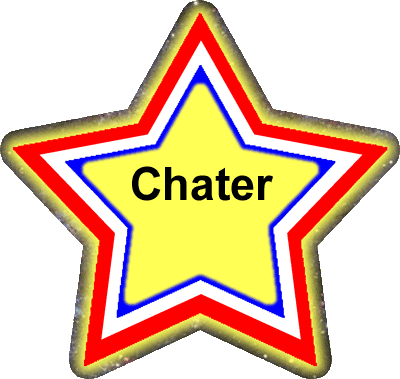 RETURN TO HUMANIST GALAXY
OF SECULAR SCIENCE STARS
produced by
Infinite Interactive Ideas™