ALPHABETICAL BRAIN™ VOCABULARY
THE HUMANIST GALAXY
OF SECULAR SCIENCE STARS
JAMES BURKE
April 1, 2021
THE DAY THE UNIVERSE CHANGED:
by James Burke. Little, Brown,
1985 (352 pages)
BOOK OUTLINE




ACKNOWLEDGMENTS (vii)

HOW TO USE THIS BOOK (ix-x)

INTRODUCTION (3-6)

1) MAKING WAVES (7-22)

2) REVOLUTIONS (23-35)

3) PHOTO FINISH (36-48)

4) BETTER THAN THE REAL THING (49-62)

5) HOT PICKLE (63-76)

6) FLEXIBLE RESPONSE (77-90)

7) HIGH TIME (91-102)

8) GETTING IT TOGETHER (103-117)

9) THE BIG SPIN (118-132)

10) SOMETHING FOR NOTHING (133-147)

11) SENTIMENTAL JOURNEY (148-160)

12) DÉJÉ VU (161-175)

13) SEPARATE WAYS (176-188)

14) ROUTES (189-202)

15) NEW HARMONY (203-217)

16) WHODUNIT? (218-230)

17) SIGN HERE (231-244)

18) BRIGHT IDEAS (245-256)

19) ECHOES OF THE PAST (257-270)

20) ONE WORD (271-286)

SELECT BIBLIOGRAPHY (287-292)

INDEX (293-310)



Selected Topics Highlighted:

Agriculture
American Revolution
Ancient world and the modern world (pages 3-5)
Barbarians (271)
Books (273-276)
Brain function (152, 154-155)
Byzantine Empire (64, 207, 208, 271, 272)
Cannon
Capitalism
Cellular pathology
Clocks and clockmaking
Copernicus
Lens making
Light
Newton
Origin of the Species
Oxygen, discovery of (128)
Paganism
Petroleum (130, 131-132); discovery of (26)
Photography (36-37, 152, 155)
Phrenology (152-153)
Physics
Piracy
Placebo effect (88)
Plantations (167, 177)
Planets
Plant(s)
Plutonists (226-227)
Population surge: 1851 (26)
Pompeii (185-260)
Postal system
Pressure
Printing
Prisms
Prisons
Probability
Psychoanalysis
Psychology
Pumps
Racism
Radiation
Radio
Railroads
Renaissance (273)
Respiration
Robin Hood
Romanticism
Slaves and slavery
Space shuttle

SUMMARY




SUMMARY = The book argues that knowledge is a man-made artifact which can change a person's concept of the nature of realtiy itself. And it explores how simple changes in one century can have far-reaching implications in a later century. The book is based on the popular television documentary series, The Day the Universe Changed.

BOOK DESCRIPTION = James Burke examines eight critical periods in history when our view of the world shifted dramatically, from the Middle Ages to the late 20th century. He convincingly demonstrates how new knowledge can render traditional systems of belief invalid.

This bestselling history book challenges readers to decide whether knowledge is absolute or relative depending upon cultural values. In other words, whether knowledge is absolute to be discovered --- or whether knowledge of the universe is relative, meaning that knowledge is "ultimately what we say it is."

The book starts with the rediscovery of the teachings of classical Greece: [1] in the eleventh century (1000s), which stimulated the passion for scientific learning and divided the medieval world from the modern world, when extraordinary discoveries were made by Spanish crusaders; [2] in 14th-century Florence (1300s), with the rediscovery of perspective geometry in Renaissance Florence and the emergence of individualism; [3] in the 15th century (1400s), with the advent of the printing press and the birth of propoganda that shook the foundations of an oral society; [4] in the 16th century [1500s], when cannon trajectories (gunnery developments) led to the discovery of the law of gravity; [5] in the early 18th century [early 1700s], during the hot English summers when religious, agricultural, and economic changes caused the Industrial Revolution and the birth of modern science; [6] in the late 18th century [late 1700s], when the battlefield surgery stations of the French revolutionary armies, started the pairing of medicine with statistics in Revolutionary France, when humans first became statistics and were able to study themselves in society; [7] in the early nineteenth century [early 1800s], when the discovery of dinosaur fossils led to the origins of the theory of evolution; and finally [8] in the later nineteenth century [later 1800s], when electrical experiments led to the seemingly irrational Heisenberg Uncertainty Principle, which challenged the accepted Newtonian Mechanics, and led to the discoveries of relativity and quantum mechanics in the early 20th century [early 1900s].

EDITORIAL BOOK REVIEWS




PUBLISHERS WEEKLY REVIEW = Picking up the theme of his bestselling Connections and utilizing cross-chapter margin references that imitate computer hypertext, Burke investigates the dynamic interplay of scientific discovery, technological innovation and social change in a dizzying, mind-expanding adventure that explores the crosscurrents of history.

One chapter follows a trail from slavery in America to English Quaker abolitionist Sampson Lloyd's nail-making business to German-American immigrant engineer John Roebling's wire suspension bridges (including the Brooklyn Bridge) to rust-proofing with cadmium to nuclear reactors. Accident, luck, greed, ambition and mistakes abound as Scientific American columnist Burke tries to demonstrate the interconnectedness of all things. Another typical chapter unravels the serendipitous interactions among Cyrus Dalkin's invention of carbon paper, Edison's telephone (which used sooty carbon black in the transmitter), the rise of suburbs, X-ray crystallography and DNA. Often as maddening as a pinball game, this nevertheless unique and exciting odyssey may change the way you look at the world.

CHOICE REVIEW = Most historians seek, in G.R. Elton's phrase, "a connecting chain in the seemingly meaningless sequence of events...." Burke (expanding on his classic 1970s television documentary, and book, Connections, December 1979) views history not as a chain but as a complex web of the serendipitous and the seemingly unconnected and inconsequential.



REMEMBER ALWAYS:
You Are Your Adaptable Memory!




Click or Tap to Return to Humanist Hub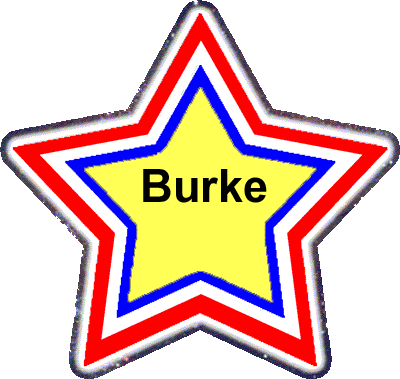 RETURN TO THE HUMANIST HUB
OF SECULAR SCIENCE STARS
ALPHABETICAL BRAIN VOCABULARY
produced by
Infinite Interactive Ideas™