ALPHABETICAL BRAIN™ VOCABULARY
HUMANIST GALAXY
OF SECULAR SCIENCE STARS
LORETTA GRAZIANO BREUNING
April 13, 2022
HABITS OF A HAPPY BRAIN:
Retrain Your Brain
to Boost Your Serotonin, Dopamine,
Oxytocin, & Endorphin Levels
by Loretta Graziano Breuning.
Adams Media, 2016 (238 pages)


Quote = "This book explains how you can retrain your brain to boost your serotonin, dopamine, oxytocin, and endorphin chemicals in order to manage your happiness levels. The familiar joys and sorrows of love are curiously equivalent to the impulses of dopamine, oxytocin, serotonin, endorphin, and cortisol." (From the publisher's blurb)

Quote = "Love is a cocktail of brain chemicals: Each happy chemical rewards love in a different way." (By author Breuning from the Introduction, page 28)

Quote = "Dopamine is the excitement you feel when you expect a reward." (By author Breuning from the Introduction, page 38)

Quote = "Endorphine is an obvious feeling that masks physical pain... [and is] stimulated by laughing, crying, and reasonable exertion." (By author Breuning from the Introduction, page 42)

Quote = "Oxytocin is the pleasure of... the feeling of safety you get from proximity to trusted others." (By author Breuning from the Introduction, page 48)

Quote = "Serotonin is the feeling of being important." (By author Breuning from the Introduction, page 56)

Quote = "Whatever triggered cortisol in your past built neural pathways that alert you to avoid harm today. You can call it stress, anxiety, fear, or panic depending upon the intensity, but cortisol makes you feel like something awful will happen if you do not do something now... However, if you pay careful attention to your bad feelings, you can find patterns. That helps you make new decisions about avoiding harm instead of just flowing with old information. Bad feelings may still come because the pathways are still there... But when you know it is an old response to an old threat, explore your threatened feelings and find examples" [from your past to intervene and replace with a new realistic response]. (Slightly paraphrased by webmaster from author Breuning's Introduction, page 65)

BOOK OUTLINE




note = Numbers in parentheses refer to pages



INTRODUCTION (9-10)

1) YOUR INNER MAMMAL (11-32)

note = "Love is a cocktail of brain chemicals: Each happy chemical rewards love in a different way. The familiar joys and sorrows of love are curiously equivalent to the impulses of dopamine, oxytocin, serotonin, endorphin, and cortisol." (28-29)

2) MEET YOUR HAPPY CHEMICALS (33-58)

note = Exercise: "When do you feel dopamine?" (38-39)



"Dopamine is the excitement you feel when you expect a reward." (38)



note = Exercise: "When do you feel endorphine?" (?)



"Endorphine is an obvious feeling that masks physical pain... [and is] stimulated by laughing, crying, and reasonable exertion." (42)



note = Exercise: "When do you feel oxytocin?" (48-49)



"Oxytocin is the pleasure of... the feeling of safety you get from proximity to trusted others." (48)



note = Exercise: "When do you feel serotonin?" (56-57)



"Serotonin is the feeling of being important." (56)



3) WHY YOUR BRAIN CREATES UNHAPPINESS (59-86)



note = Exercise: What is "your personal security alarm?" (65-66)



"Whatever triggered cortisol in your past... built neural pathways that alert you to avoid harm today."

"You can call it stress, anxiety, fear, or panic depending upon the intensity, but cortisol makes you feel like something awful will happen if you do not do something now. It is hard to know what turns it on because it is just electricity flowing down a well-developed chain of neurons." (65)

"But if you pay careful attention to your bad feelings, you can find patterns. That helps you make new decisions about avoiding harm instead of just flowing with old information. Bad feelings may still come because the pathways are still there." (65)

"But when you know it is an old response to an old threat, explore your threatened feelings and find examples"... from your past to intervene and replace with a new realistic response. (65)

4) THE VICIOUS CYCLE OF HAPPINESS (87-115)

5) HOW YOUR BRAIN WIRES ITSELF (117-141)

6) NEW HABITS FOR EACH HAPPY CHEMICAL (143-167)

7) YOUR ACTION PLAN (169-176)

8) OVERCOMING OBSTACLES TO HAPPINESS (177-195)

9) RELY ON TOOLS THAT ARE ALWAYS WITH YOU (197-211)

KEEP IN TOUCH (213)

RECOMMENDED READING (215-228)

INDEX (229-236)


ABOUT THE AUTHOR, SUMMARY,
AND BOOK DESCRIPTION




ABOUT THE AUTHOR = Loretta Graziano Breuning, PhD, is the author of two recent popular books, Habits of a Happy Brain: Retrain Your Brain to Boost Your Serotonin, Dopamine, Oxytocin, & Endorphin Levels (2016) and The Science of Positivity (2018). In addition, she is the founder of the Inner Mammal Institute, which provides resources to help people rewire their mammalian neurochemistry. Also, she is Professor Emerita of Management at California State University, East Bay. As a teacher and mom, she was not convinced by prevailing theories of human motivation. Then she learned about the brain chemistry we share with earlier mammals, and everything made sense.

Bruening began creating resources that have helped thousands of people manage their "inner mammal." And she is the author of two earlier books: Beyond Cynical: Transcend Your Mammalian Negativity (2013) and I, Mammal: How to Make Peace With the Animal Urge for Social Power (2016).

Breuning's work has appeared in The Wall Street Journal, Psychology Today, Psychologies, Real Simple, Cosmopolitan, Men's Health, and she has appeared on Forbes, NPR, and numerous podcasts. Her work has been translated into Spanish, Russian, Chinese, Arabic, French, Dutch, Portuguese, and Turkish. Finally, she writes the blog Your Neurochemical Self: Getting real with a 200-million-year-old brain.



PsychologyToday.com/



SUMMARY = The book is a revolutionary approach to enhancing your happiness level. It shows you how to retrain your brain to turn on the chemicals that make you happy by understanding the roles of your "happy chemicals" — serotonin, dopamine, oxytocin, and endorphin.

BOOK DESCRIPTION = Get ready to boost your happiness in just 45 days. You can learn how to build new habits by rerouting the electricity in your brain to flow down a new pathway, making it even easier to trigger your happy chemicals and increase feelings of satisfaction when you need them most. The book is filled with dozens of simple activities that can help you reprogram your brain and live a happier, healthier life.


AMAZON READER REVIEWS




[1] A. Richardson - A Big Relief that a Few Simple Methods Can Re-tune Your Brain = First half of the book talks about the science of it, so if you have no interest in that just skip to the second half. There she speaks to the simple habits she recommends that you adopt to reset your brain and thus your moods and outlooks. I am glad it is so simple, as I had the concern that this was all going to be one of those books that asked for extraordinary and complicated methods like so many other books. Instead, I am just adjusting my old habits to a new set of habits.

[2] Anonymous - The book is profoundly simple! = But it is a breakthrough approach to describing daily experiences and relating them to the cocktail of neurotransmitters and hormones released by brain activity. By knowing exactly which behavior or thinking pattern releases serotonin, endorphins, dopamine, and oxytocin, we can gain power over our own experiences. I hope that this book motivates others to understand phenomena like jealousy, malaise, boredom (etc.) and devise a mental technology to diffuse negative states quickly so people can recover from negativity and become positive again. Some gold nuggets from the book are that dopamine rewards you for the effort of taking small steps toward achieving your goals. You can stimulate the joy of dopamine by making progress toward satisfying your needs. Oxytocin rewards you for finding the safety of social support. You can stimulate the pleasure of oxytocin with small acts of trust. Serotonin rewards you for getting respect from others. You can stimulate the pleasure of serotonin by finding the good in what you have done. And endorphins reward you for action that relieves pain. You can enjoy endorphin through laughter and exercise. This book is truly better than most for understanding yourself. It is especially for those who truly aspire to self mastery and positive self-fulfillment.

[3] B says - THANK YOU for this book, Loretta = Without question, Loretta Breuning's book, is chock full of explanations, research, ideas, and stories that have helped me change my life. She gives concrete examples of HOW to feel better. Her good explanations and relevant stories and exercises provide new behaviors to experiment with.

For me, as someone who feels "bad" moods sometimes that come out of "thin air," other people's irritating behavior is often a total roadbloc. And "good" moods are elusive. This book turned out to be a true LIFE-CHANGER!

I can see where this yucky stuff is coming from: my own brain chemistry! Because of the thinking tools in this book, I can actually make the changes she recommends so I feel happier and can deal more easily with my bad, and often scary, feelings.

[4] Moonlight - Less than happy with this book = Although it did describe the different ways that your brain gets happy, it really was less satisfactory telling me how to help my brain get happy in those ways, especially with regard to serotonin. There was a lot of repetition. When I finished the book, I still felt like I needed more information. It is a good general introduction to the different things that affect your brain, but if you are looking for a way to move forward, this may not be your best choice. On the other hand, I have not found anything better, so maybe I am looking for something that does not exist yet.

[5] Hsiao Yu Chen - Life changing = This book is for those who must understand "how" and "why" before they are convinced to do something. Most people want to read about what to do to solve a problem. They are not interested in learning all about the influence of four brain chemical on behavior in gritty details. This book is for those who must know the neuroscience behind it.

Everything makes sense from an evolutionary standpoint. When an idea makes sense to me, I can do it. I learned how to look at my day's activities and generate some happy chemicals in my brain to improve my life.

[6] CW - Why you feel the way you feel. = This is a great book! Finally, an explanation for why I tend to go back to my old habits of dealing with emotions that I learned in my early adolescence. I learned why those tendencies really never go away. I have used the things that I learned in this book to help with weight loss. It has been so helpful and uplifting to have an explanation of how my emotions work, and how I can work with my brain chemistry rather than feeling like a victim of it.

[7] Hansrogn - Interesting topic = You get basic knowledge about the most important neurotransmitters and hormones: Dopamine, Serotonin, Endorphin, oxytocin and cortisol. But it's repetitive and not very deep.

[8] Jacqueline Kelm - Excellent ! = Insightful overview about how neurotransmitters affect us day to day.

[9] This is a fairly light read full of wisdom and powerful insights that explain how the main neurotransmitters affect us day-to-day. It is helpful for getting clear on the different neurotransmitters and how they show up in our lives in a simple and basic way. In some cases it is a little over-simplified, but this is a welcome trade-off for making the ideas easy to understand. At first, I rated this 4 stars because I glossed past some of the concepts thinking they were overly simple. But this is what results from someone who understands brain functions, and the fact that they really work.


Click or Tap to Return to Star List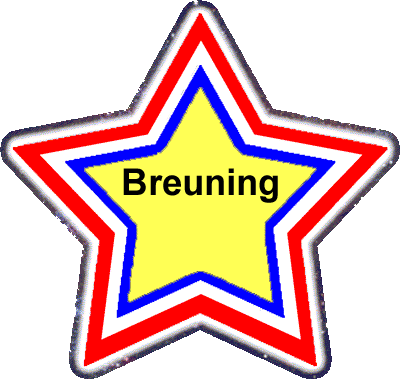 HUMANIST GALAXY
OF SECULAR SCIENCE STARS
ALPHABETICAL BRAIN® VOCABULARY
produced by
Infinite Interactive Ideas®