ALPHABETICAL BRAIN™ VOCABULARY
HUMANIST GALAXY
OF SECULAR SCIENCE STARS
MONICA BONTTY
April 5, 2021
ANCIENT ROME:
Facts and Fictions.
by Monica M. Bontty.
ABC-CLIO, 2020 (239 pages)
[Series: Historical Facts and Fictions]

BOOK OUTLINE






note = Numbers in parentheses refer to pages



Quote = "Given the allure of the Romans and the vast amount of attention they have been given by scholars... it should come as no surprise that, over time, many misunderstandings have circulated about ancient Rome. Despite websites and articles that point out errors, misperceptions continue, especially in media productions and sensational documentaries. Such rumors persist because they make the Romans sound fascinating." from the Preface, by the author, Monica M. Bontty.






PREFACE (vii-viii)

note = "Rome sweet Rome! Why --- 1500 years after the end of the Western Roman Empire --- are books, movies, and TV shows still infatuated with emperors, gladiators, and tales of Roman intrigue? ...First, the United States based its system of government on that of the Romans, who overthrew their king and created a republic. Even though historians, archaeologists, and philologists have devoted innumerable books and articles to research and stories about Roman life... some writers have focused on the most sensational activities of the Romans... such as militarism, oppression, slavery, scandalous emperors, out-of-control empresses, and gladiatorial contests, which have been glorified in the various media for hundreds of years." paraphrased by webmaster.

note = "Others have noted more positive aspects of the Roman Empire, such as the aqueducts, baths, and the roads which enabled the Romans to communicate throughout a region that stretched from Scotland to the Middle East... However, given the allure of the Romans and the vast amount of attention that has been given them by historians... it should come as no surprise that, over time, misunderstandings have circulated about Ancient Roman life." paraphrased by webmaster.

note = "Despite websites and articles that have pointed out the errors, the misperceptions have continued --- especially in media productions and sensational docudramas. The rumors have persisted because they make the early Romans seem like fascinating and even glamorous people. This book takes a new look at those false stories... since not all of the emperors of Rome were crazy or perverted. For example, some readers might be surprised to learn that the emperor Nero was actually popular during his lifetime and that Livia was a beloved empress and not an evil stepmother... Also many people think that all gladiators were slaves who fought to the death in the arena. And many believe the old clichés that early Christians were martyred in the Colosseum or that Nero fiddled while Rome burned." paraphrased by webmaster.

note = "The nine chapters of the book, however, debunk those and other commonly held falsehoods about the ancient Romans... Each chapter is divided into three parts. The first, 'What People Think Happened', is a brief overview of what people believe about the topic, followed by a second part, 'How the Story Became Popular', which explains how the misunderstanding was popularized. The third part, 'Primary Documents', presents evidence which exposes the falsehood by citing written refutation of the fabrication by ancient scholars. Subsections explain 'What Really Happened' either before or after the selected documents are listed and at the end of each chapter there is a 'Further Reading' subsection that lists sources of information for the reader to check... This format allows a curious person to begin reading anywhere." paraphrased by webmaster.

note = I want to express my thanks to the late Professor John Callender, and to professors Antonio Loprieno, Elizabeth Carter, and Ronald Mellor. Also I want to thank my sisters, Patricia Harling and Julia Bischoff, for their great support and Norma Gurba who helped me locate primary documents. In addition, I am indebted to Dr. Peggy Bowers for essential advice and George Butler for giving me the opportunity to write. This book is dedicated to the memory of my parents, who introduced me to gladiatorial movies when I was a child." paraphrased by webmaster

INTRODUCTION (ix-xiv)

note = "Toga plays, were clever adaptations of literature that relayed basic themes and elements from historical novels. They were moral pieces that 19th-century Britain writers developed to deal with social problems. They claimed to be accurate since they were based upon the the findings of archaeology... To make the dramas appear true, actors wore realistic clothing and imitated the imagined manners of ancient Rome so the stories would be more likely to be accepted as true." paraphrased by webmaster.

"However, these performances were responsible for the transmission of many misunderstandings about Rome. Even today, most people learn Roman history from cinematic reproductions. Early films sought to repeat the success of toga plays but in a more realistic manner. For example, Lew Wallace's Ben-Hur was made into a 15 minute short film in 1907. The 1927 film Ben-Hur was an adaptation of the historical novel and the earlier silent production. The Sign of the Cross (1925) became an epic film produced and directed by Cecil B. DeMille. It was based on Barrett's 1895 historical novel set during the time of Nero. The 1914 silent drama was also based on the book. Nero appeared in many movies as the poster boy for decadence and sexual excess in the Roman world." paraphrased by webmaster.

"Nero, and by extension Rome, are thus thought to be defined by unrestricted power and immorality. Unhampered authority leads to corruption and oppression. In this film genre, Christians, Jews, and slaves are mistreated outsiders... Notwithstanding misconceptions and myths in popular culture and media, films set in ancient Rome are still popular." paraphrased by webmaster.

"While some might criticize movies, docudramas, or books as inaccurate images of the ancient world, these forms of education and entertainment will continue to play a role in the depiction of historical events. That is because they are a good way to get people interested in history. But just as they can make the past more understandable, they can also make it more confusing." paraphrased by webmaster.

1) THE ROMANS DESTROYED CARTHAGE AND PLOWED SALT INTO THE SOIL (1-26)

2) CATO THE ELDER HATED GREEK AND PUNIC CULTURE (27-48)

3) CAESAR'S LAST WORDS WERE "ER TU, BRUTE" (49-71)

4) LIVIA MURDERED AUGUSTUS'S HEIRS TO MAKE TIBERIUS EMPEROR (73-96)

5) CALIGULA MADE HIS HORSE, INCITATUS, A CONSUL (97-119)

6) NERO FIDDLED WHILE ROME BURNED (121-142)

7) ROMANS VOMITED IN VOMITORIA (143-164)

8) THE CITY OF ROME WAS VERY HYGIENIC (165-187)

9) NOT ALL GLADIATORS WERE SLAVES (189-211)

ANCIENT SOURCES (213-223)

SECONDARY SOURCES (225-233)

INDEX (235-329)

ABOUT THE AUTHOR (unpaged at end)


AUTHOR NOTES, SUMMARY,
AND BOOK DESCRIPTION




AUTHOR NOTES = Monica M. Bontty is a professor of history at the University of Louisiana at Monroe. She received her PhD in Near Eastern Languages and Cultures from UCLA and is a respected authority on ancient history. She has edited a monograph on ancient Mediterranean oil lamps and has reviewed a number of books on Roman and Greek history in professional journals and has lectured widely and led discussions on Roman history and Rome's control over Egypt.

SUMMARY = Roman personalities and history have always had a larger-than-life profile in American popular culture. Unfortunately, most people think of the ancient Roman empire as being decadent, cruel, and elitist. But as this book explains, most of the stereotypical misconceptions about the Ancient Romans are wrong.

BOOK DESCRIPTION = This book by the ancient history professor, Monica M. Bontty, discusses little-known facts from excerpts of primary source documents. It corrects misconceptions about Ancient Roman life and shows how the misconceptions became widespread. Among the many topics discussed are the Crucifixion, the destruction of Carthage, Julius Caesar's last words, and Roman hygiene.

The book presents little-known facts from primary source documents to correct popular misconceptions and shows how the misconceptions became widespread. It can help readers understand how misconceptions developed and provides evidence supporting our understanding of the facts in the form of excerpts from primary source documents.


EDITORIAL REVIEW




CHOICE = The text provides supplementary reading for the study of ancient history, particularly undergraduates or anyone just beginning to study the Ancient Romans. Recommended. General readers and lower-division undergraduates.



REMEMBER ALWAYS:
You Are Your Adaptable Memory!




Click or Tap to Return to the Star List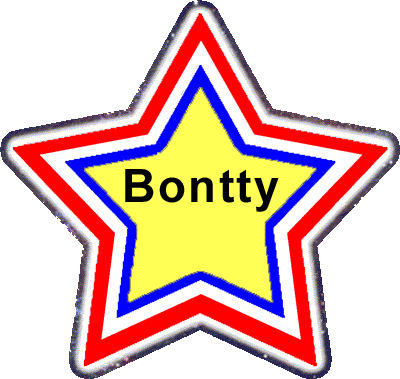 RETURN TO THE HUMANIST GALAXY
OF SECULAR SCIENCE STARS
ALPHABETICAL BRAIN VOCABULARY
produced by
Infinite Interactive Ideas™