ALPHABETICAL BRAIN™ VOCABULARY
HUMANIST GALAXY
OF SECULAR SCIENCE STARS
KEITH BLANCHARD
September 20, 2020
IT'S ALL IN YOUR HEAD:
Brain Storms, Gray Matter,
and What Makes You You!
by Keith Blanchard.
Wicked Cow Studios,
2017 (208 pages)

BOOK OUTLINE




QUOTE = (page viii)

HERMANN'S HEAD - Prologue (iv-v)

INTRODUCTION — by Keith Blanchard (viii-xi)

YOUR NOODLE IN A NUTSHELL — Color coded (1-2)

1) THE AMAZING BRAIN — What it was, is, and is becoming (3-20)

2) SENSORY INPUT, ILLUSION, AND MAGIC — How we know what we think we know (21-44)

3) MEMORY, RECOGNITION, AND TRYING TO FORGET (45-62)

4) SLEEP, DREAMS, AND THE SUBCONSCIOUS WORLD (63-82)

5) DISEASE, DISORDER, AND THE "BROKEN" BRAIN (83-100)

6) LANGUAGE, INTELLIGENCE, CREATIVITY, AND THE MIRACLE OF GENIUS (101-122)

7) ALTERED STATES — YOUR BRAIN ON SEX, DRUGS, AND ROCK & ROLL (123-144)

8) EMOTION, FAITH, SPIRITUALITY, AND THE RISE OF CULTS (145-164)

9) SMART EVERYTHING, THE AI AGE, AND WHAT'S NEXT (165-184)

GLOSSARY (185-189)

Acetylcholine
Adenosine
Adrenaline
Alzheimer's Disease
Amygdalae =

Two structures, one in each hemisphere, that provide the emotional component of decision-making (singular: Amygdala)

Analytic System
Anterior Cingulate Cortex
Anterior Insula
Antisocial Personality Disorder
Aphasia =
A condition in the left hemisphere leading to severe problems forming, expressing, and understanding words.

Anxiety =
A normal stress reaction that boosts our alertness in situations of uncertainty. Persistent, excessive, and overwhelming worry and fear may indicate an anxiety disorder.

Auditory Nerve =
A group of nerve fibers that send sound from the cochlea (part of inner ear) to the brain.

Autism Spectrum Disorder ["ASD"]

Autobiographical Memory =
Memories about important personal experiences and life events, comprised of episodic memories and semantic memories.

Autonomic nervous System ("ANS") =
Responsible for bodily functions and unconscious physical responses to stimuli. Divided into two main branches: (a) Parasympathetic Nervous System = Regulates activities occurring while the body is at rest; (b) Sympathetic Nervous System = Excites the fight-or-flight response.

Axon =
A single long trunk of a neuron that communicates information out to other neurons' dendrites.

INDEX (190-192)

BIBLIOGRAPHY (193-197)


AUTHOR NOTES, SUMMARY,
AND BOOK DESCRIPTION




AUTHOR NOTES = Keith Blanchard is the author of two novels and has contributed in various capacities to a wide range of publishing and production enterprises, from The Week to Cosmopolitan, Rolling Stone to The Drew Carey Show, The Wall Street Journal to Yourtango.com. Most recently the chief digital officer of the World Science Festival, Keith was the longtime editor-in-chief and creative director of Maxim.

Wicked Cow Studios is a new content studio that starts first with book publishing while securing dynamic, world-class partnerships around its book content simultaneously. Wicked Cow is also Derek Jeter's co-founder and co-publisher in Jeter Publishing, their content studio that includes a joint venture partnership with publishing giant Simon & Schuster. Previously Wicked Cow managed beloved pop culture brands including Wiffle®, The Roberto Clemente Estate, Big League Chew, and the Notorious B.I.G. Estate.

SUMMARY = This book is the true story of what makes up your mind. It's the interactive, easy-to-read, stupendously sourced, user's guide to your brain.

BOOK DESCRIPTION = This immersive book tackles the questions that keep you up at night: Is your smartphone wrecking your memory? Are believers' and atheists' brains different? Who's smarter: your baby or your dog? How is your brain able to raed tihs crzay quseotin?

The famous astrophysicist, Neil deGrasse Tyson, calls the human brain the most complicated object we know. That is why this book is the centerpiece of an illuminating franchise spanning across digital, experiential, and broadcast media: all devoted to the awesomeness of your brain.


AMAZON READER REVIEWS




[1] Great book on how your mind works = This was a gift but the recipient was totally excited to receive it and says he has found it fascinating.

[2] Abraham - all about the mind in full color must read = It is all in your head is a really well put book that contains 200 full color pages that tell you all you need to know about the amazing powerhouse that is inside your head.

[3] dorian stull - The facts are in it is all in your head = Truly explains, in lay terms what's really going on in your head.

[4] Candycooks - All in your head series = Still waiting to finish other books ordered in this line. But so far they are all proven to be worth it and interesting.

[5] Stacy Woodruff - The book is a fun, accessible read The book caught my eye throughout — while it could masquerade as a coffee table book, it calls out to be picked up, leafed through, and engaged. The book can be read more wide than deep on many matters of the brain — the formation of memories, how thoughts work, how to take a coffee power nap, and even my faith's impact on my brain — and I feel smarter for the read. Definitely worth the read and to share.

[6] Lois S. - The Workings of the Brain Made Understandable = The authors have taken a subject that is very complex and made it understandable and relevant. The brain is such a hot topic these days, but you have to be a scientist to get a basic understanding of its workings and applications to life. The writing and graphics in this book, however, make it all come to life. It's as if the authors have translated a foreign language for us. This book definitely gives the reader a picture of "what makes you you."

[9] Shelly - The book is enlightening, educational and fun! = Fantastic book! It's All In Your Head is enlightening, educational and fun! Despite the rather serious material, it is written quite conversationally, engaging the reader almost immediately. I have had an interest in neuroscience for some time now, but this book is definitely not just for nerds like myself. Discussions include meeting your transmitters, discovering the parts of your brain, understanding neuroplasticity and the brain's hemispheres, how thoughts work, brain scans explained… the list goes on. As you can tell it is a comprehensive, informative book that is expertly written. It does not suffer from being dry or overwhelming, as some books in this genre are can be. It is just a fascinating read!

[10] Lou Levesque - It might be the single most fun book I've ever read! = I usually start books at the beginning. Hence, I've only seen the middle of some, and the end of even fewer. This piece is a flowing stack of bound pages, nearly each kicking off its own fact party. It might be the single most fun book I've ever read! I'm reading it in chunks hoping I leave pockets of surprise pages to be found in future thumb stops. Loving it! The beautiful part is that it all matters, pun intended. Every part of this book relates to us all.

[11] Rory Flynn - Entertaining, Conversation Starter = They say "Don't judge a book by its cover," but let's be serious... It Is a great cover. I picked up this book on recommendation from a friend and was totally impressed with not only the information in the book, but the lighthearted and entertaining nature in which the information was delivered. Normally, content on the brain is stuffy and unattainable, but the book has a comical streak that feels like your discussing the topic with friends. And it is also masterpiece visually in it's choice of imagery and lay-out and it reads more like a magazine than scientific journal, as most would expect. I would highly recommend as a gift for friends or family who are interested in the subject or just as a fun read for anyone trying to learn a little more about what makes them tick.


Click or Tap to Return to Star List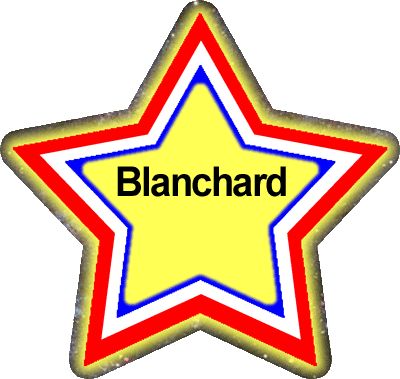 RETURN TO HUMANIST GALAXY
OF SECULAR SCIENCE STARS
produced by
Infinite Interactive Ideas™